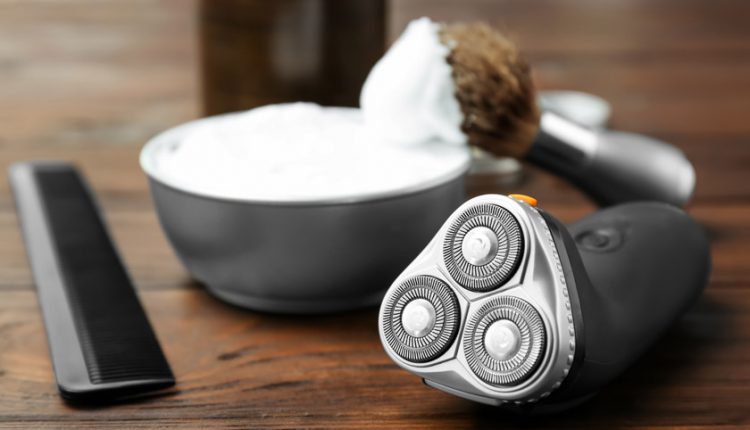 Best Electric Razor for Elderly Men
Old age is an inseparable part of our lives. Several physical changes occur in our bodies that affect simple works and routines. And some things that were once easy get more difficult as we get older.
Simple tasks like shaving may become more difficult for senior men since their skin becomes thinner and less firm and their fine motor skills tend to weaken with age. So, it is essential to design more user-friendly products, especially for seniors. This article introduces some of the best razors for older adults that help them perform a neat shave.
You can check out the video below from the YouTube channel of Top Five For You which introduces the top 5 best electric shavers in 2020 for seniors.
Two Main Types of Razors
Generally, there are two types of electric razors: rotary and foil. The first one has three round heads; each has internal spinning blades that shave hair. To use this, you should rub circularly the shaver heads on a specific area on your skin several times until all of the stubble is removed.
Using these razors may be difficult for older adults. The buffering shave action may cause their skin to crease up because of wrinkles, which increases the risk of skin irritation. A razor with this type of head also requires sharp memory and coordination to shave smoothly.
On the contrary, foil electric shavers have straight heads and use oscillating blades, named cutters, beneath a foil to cut stumbles. Basically, foils are thin layers of metal that cover the cutters to form a particular mesh pattern. The foils hold the hairs through their holes, cut them close to the skin, and give you a neat shave.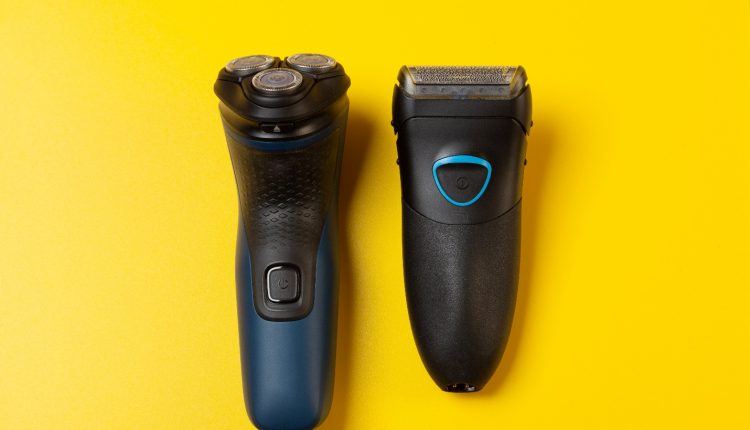 Shaving Difficulties for Senior Men
Senior men may encounter issues during shaving, the most critical of which include:
Skin sensitivity
Immobility issues and diseases that cause shaking hands
Weaker grip
How to choose the best razors for senior men
These are the most important factors for choosing the best razor:
Price
Power and battery life
Easy cleaning and washing
Flexibility and ergonomic
Blades
Trimming supports
Waterproofing
Motor practicality
What Is the Best Electric Shaver for Men with Sensitive Skin?
As mentioned above, a common issue among older adults is that their skin becomes more sensitive and wrinkled as they age, making skin harder to shave. You can find the best electric shavers for men with sensitive skin in the following brands:
Braun Electric Razor for Men, Series 9 9290cc
This product is known as one of the best razors for older men. It has five shaving elements with two titanium-coated trimmers for precise shaves capable of handling the toughest facial hairs in tight areas. Using this shaver, you can experience superior wet and dry shaving with 5-meter water resistance.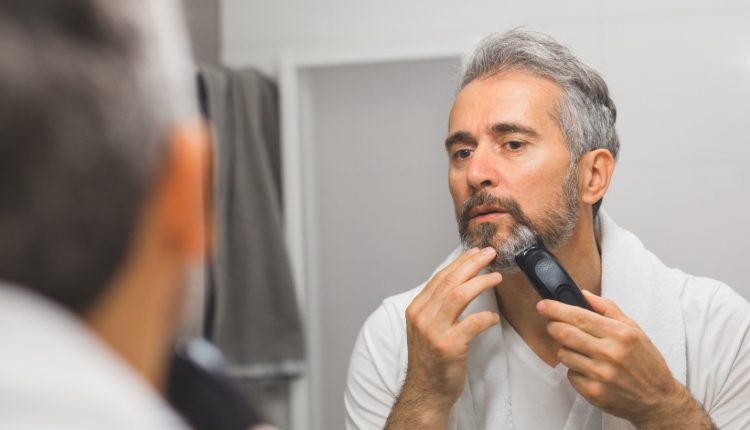 Philips Norelco Shaver 8900 with Smart Clean
This is a leading brand in consumer electronics. The razor "Philips Norelco Shaver 8900" is among the most prominent shavers among peers. Its user-friendly design makes it a lot handier. Additionally, its V-track precision razor blades provide a great shaving experience since you can use it pretty close to the skin and provide you with 20% more hair removal on a single area. This razor has five defined settings for shaving at different levels.
Braun Electric Razor for Men, Series 7 790cc
Although this is a slightly older model, it contains almost all the basic and necessary functions to meet your shaving requirements. Its ergonomic design provides a firm grip that is specifically suitable for shaking hands. Braun Electric Razor Series 7 790cc has four shaving elements consisting of 3 cutting elements and one skin guard. It uses Intelligent Sonic and Auto-Sensing technology. The 10000 micro-vibration, which causes 30000 cuts in 1 minute, makes it an excellent shaver for use. The five sensitive modes of this razor are beneficial for people with dense and lighter hair growth.
Panasonic Arc5 Electric Razor
It is a good choice for all the shaving problems of older men. It has five shaving elements: four foil cutters and one direct cut trimmer. The latter can capture hair that is growing in different directions. The four cutters are designed to cut different types of hair. Panasonic company has used active shaver sensor technology to determine the density of hair and adjust the speed of the motor accordingly. With this technology, the razor can decrease the motor speed in low-density hair areas to prevent cuts and nicks on the skin, the specifically important feature for older men.
Additionally, the multi-flex pivoting head, which can adapt to the contours of the face, is an excellent feature for people with loose skin. The possibility of licking the razor's head is significant when people want to shape their sideburns or mustaches.
Like other prominent razors on the list, it is waterproof and perfect for a dry and wet shave.
Note: since this razor doesn't have any skin guard, it's better to use foam during shaving.
PHILIPS NORELCO MULTI GROOMER MG7791/40
It is a full-fledged and complete trimmer since it comes with a complete grooming kit consisting of 29 pieces and can be used on the face, head, and body hairs. This razor has a rotary trimmer and shaving hairs that bring more comfort and gentle shave. Like other good razors, this shaver is waterproof as well as that rustproof, so you can wash and rinse it in running water without any problem. The other advantage of this razor is its dual-cut technology enhances trimming guards, foil shavers and steel blades. Its relatively small size and low weight make it a good choice for older men with shaking hands or other problems with coordination. The other strong point is its batteries; it comes with 5 minutes quick charge for 6 hours run time.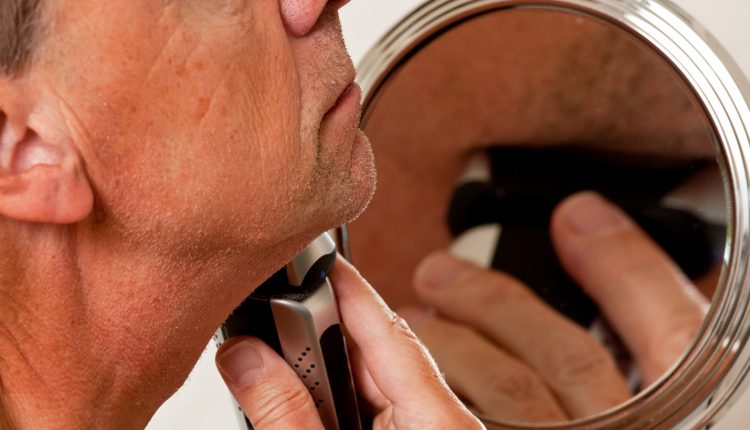 Panasonic ES8243A ARC4
Similar to other Panasonic shavers, this razor model maintains the best standards regarding quality. For example, the 30-degree ultra-sharp nanotech blades alongside the super-thin arc foil provide great precision and smoothness when it comes to performing delicate shaving. Additionally, a pop-up trimmer is quite handy to use for sizing up your beard or mustache. Like most well-known brands, you can perform wet and dry shaving using Panasonic ES8243A ARC4, and due to its strong motor capable of 13000 cuts per minute, you certainly achieve a precise shave. The only negative point is its noise which may be annoying for some people.
Conclusion
Shaving the face is one of the routine activities for most of the men who do it without any problem every day. However, ageing can change our bodies and skin, so that doing some simple tasks like shaving is more difficult. Thanks to technology, most brands design and produce shavers to meet older adults' requirements regarding razors.