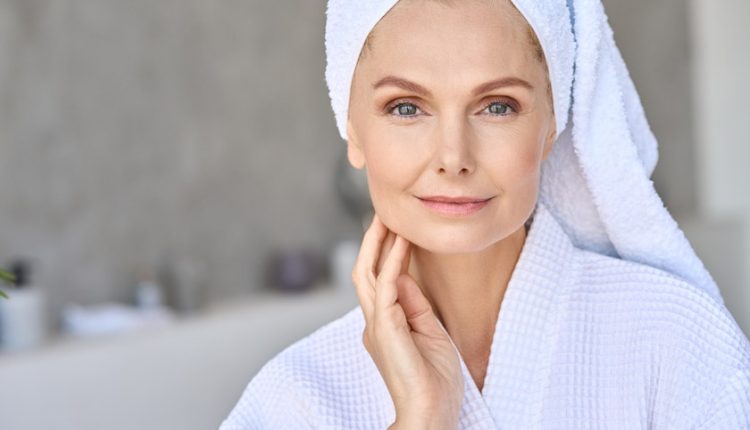 Best Face Washes for Mature Skin
When you want to look younger at 60, taking care of your skin is a must. Without proper skin care, you will have to say goodbye to the firmness and beauty of youthful skin.
Washing the skin and using the right products are important parts of any skincare routine. Although there are a variety of products to choose from when it comes to face washing, soaps and face washes are typically the leading options.
But what is a good facial cleanser for older skin? In today's article, we will answer this question alongside some skincare tips on how to wash your face with facial cleansers.
How to Use Facial Cleansers
Before moving on to the list of best face washes for a more youthful appearance, let's review some skin care tips for seniors who use them.
Cleansers are usually used before any other product as the first step of a skincare routine. You can continue with other skincare and beauty products after washing your face and using a cleanser according to its directions.
No matter what products you use, whether a single moisturizer for elderly skin or a combination of serums, toners, and creams, it is typical to start off the routine with cleansers because they wipe away all the dirt and oil from the skin and revitalize it. So choosing the right cleanser is essential for those who want to have a regular, proper skincare routine.
Choosing a cleanser that does not cause any allergic reactions is important. If a face wash has Alpha Hydroxy Acid in its ingredients, always have a patch test before including it in your skincare regimen. This means putting a small amount on your neck and then observing the results after 24 hours.
In case of irritation, you should stay away from cleansers with AHA.
Top Anti-ageing Face Washes for Mature Skin
Previously, we provided a list of the best soaps for elderly skin. Today, it is time to introduce the best face washes that cleanse the skin and leave it feeling fresh and youthful.
Invest in a skincare regimen that includes the product that works best for your skin type. Taking the time to research all your options will prove beneficial in the long run.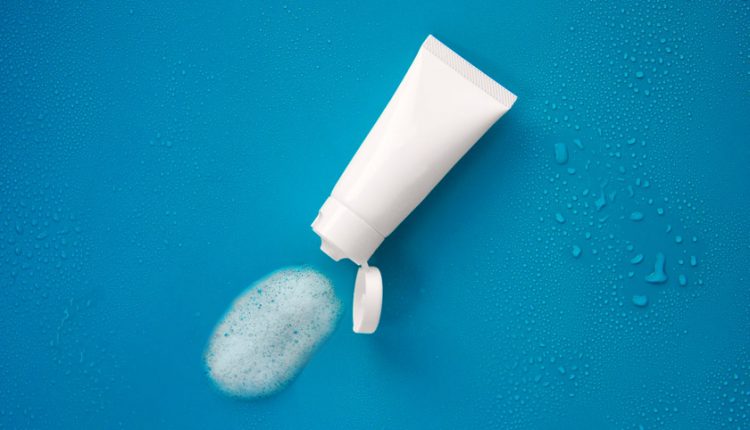 1. InstaNatural Vitamin C Cleanser
For all skin types
Key ingredients: Vitamin C, Aloe vera, Coconut water, Sugar cane extract
How to apply:             
Rub a small amount between your hands to form a lather.
Use circular motions to apply to the skin; try to focus on troubled spots.
Pat dry with a warm towel.
Apply two times a day.
In addition to diminishing wrinkles and fine lines, the product also deeply cleanses the skin and improves its texture.
It is an antioxidant that enhances the skin's brightening, toning, and tightening while increasing collagen production.
2. Alpha Skin Care Refreshing Face Wash
For all skin types
Key ingredients: Critic Alpha Hydroxy Acid, Glycerin
How to apply: 
Wet your skin with warm water
Massage gently onto both your face and neck.
Make sure you rinse well afterwards.
Use in the morning and evening as the first step of the skincare routine.
This soap-free face wash is formulated in a way to effectively remove impurities from the skin's surface and cleanse your pores. The Critic AHA used in its formula tones and cleanses the skin without leaving it dry. This product maintains an optimal pH balance and gives you healthy, fresh, soft and radiant skin with a combination of vitamins and anti-ageing ingredients.
3. SkinMedica Facial Cleanser
For all skin types
Key ingredients: Panthenol, Camellia Oleifera leaf extract
How to apply:
Form a lather between the hands and massage the wet face skin gently.
Apply to your neck and chest as well if you wish.
Make sure to rinse it well.
Apply every morning and evening as the first step in your skincare routine.
With this cleanser, it is easy to remove any kind of substance like oil, dirt, or makeup safely from the face. By neutralizing free radicals, the extract of camellia oleifera leaf used in this product protects the skin from the harmful effects of the environment. The cleansing and reviving effects of Panthenol also reduce inflammation.
4. Dermalogica UltraCalming Cleanser
For sensitive skin
Key ingredients: Panthenol, Cetearyl Alcohol, Ginger root and cucumber extract
How to apply:
Apply a small amount to the hands.
Gently massage into the face and neck using your fingertips in upward motions.
Remove with warm water or a clean, dry cloth.
Apply twice a day, in the morning and evening.
This UltraCalming Cleanser is a mild face wash that helps protect and restore skin damaged by pollutants, harsh climates, hormonal imbalances, allergies, or stress. The anti-inflammatory ingredients help prevent further irritation. This product is the perfect choice for environmental allergies and eczema and is the answer to the question of what is the best cleanser for mature sensitive skin, in case you are wondering.
5. Aveeno Absolutely Ageless Nourishing Daily Facial Cleanser
For all skin types
Key ingredients: Antioxidant-rich Blackberry Complex
How to apply:
Wet skin
Make a lather and apply it to your face
Dry with a clean cloth after rinsing
Impurities like dirt, makeup, or excess oil make the skin age sooner. But there is no need to worry because this clinically tested product removes 99% of them without drying the skin or clogging its pores.
Blackberry extract is used in its formula to keep the skin's natural moisture barrier intact and restore its freshness and youth.
6. Touch Glycolic Acid Face Wash
For oily, sensitive, or dry skin types
Key ingredients: Camellia, Glycolic Acid, Aloe vera, Chamomile
How to apply: 
Apply to wet skin.
Massage gently in circular motions.
Pat dry after rinsing with warm water.
It is best to use it three times a week and then increase the number of times as you feel comfortable.
This product is probably the best anti-ageing face wash for oily skin.
Aside from purifying your face from oil and dirt, it reduces the appearance of fine lines and wrinkles. After using this product, there will be an increase in the production of collagen, and your skin will look brighter and healthier.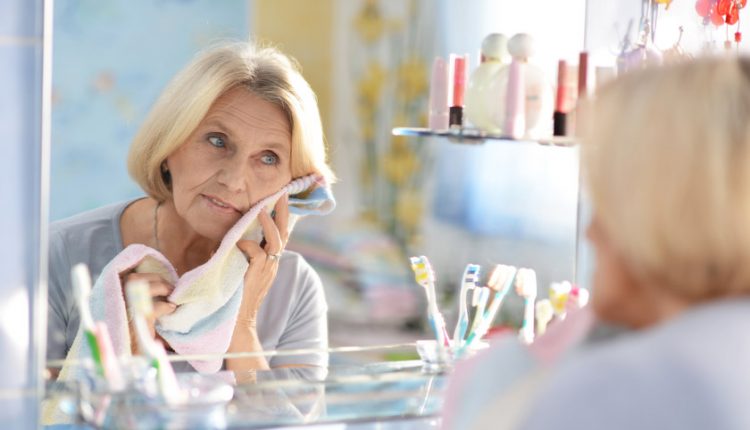 Conclusion
Not all face washes work with every type of skin. The first step before buying any product is to make sure it is suitable for your skin type and will not disrupt your skin's natural texture.
Remember that allergies play a vital role in washing your face with skincare products. The best way is to ensure you are not allergic to any ingredient used in the combination of a cleanser.
If you are not aware of what triggers allergic reactions, have a patch test. In addition, keep track of how your skin responds to a product while using it. If acne starts to show or your skin feels irritated at any time, it is probably better to switch to another product.