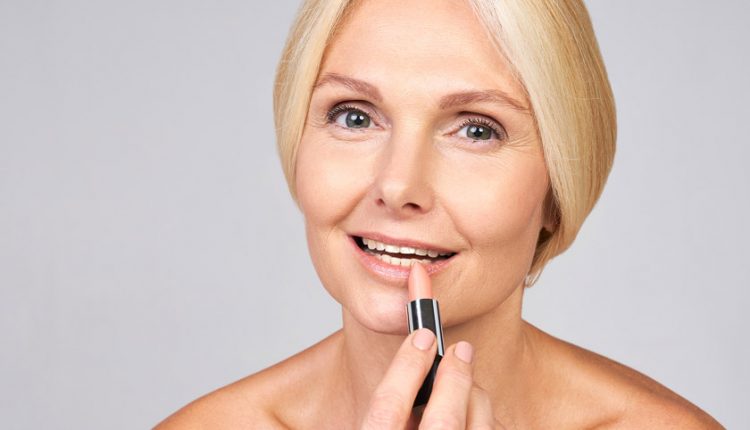 The Best Lipsticks for Mature Lips
Most young people are not concerned with the makeup product's brand or ingredients. They are more interested in colours and how trendy the makeup is, right?!
The makeup products' quality and application become more critical than expected as we get older. Yes! We should be more careful about the foundation or moisturizer or even eye makeup products as we get older (you may say), but lipsticks matter too! Lipstick may seem like the least essential makeup product compared to foundation or eyeshadow.
Besides which shades you need to use, it's essential to know which brands and which types of lipsticks are better choices. After the eyes, lips are the second part of your face that draws the most attention. Smooth, fresh, and magnificent lips could double the beauty of your makeup.
So, as a woman over 50 or more, you may ask which lipsticks could be the best choice for me.
Well, as you probably know, mature skins may have some wrinkles, produce less collagen and less hyaluronic acid, so they are mostly dry. Regular use of moisturizers is a must for you so before buying any makeup products, make sure that you have one of the best moisturizers for mature skin.
The lipsticks suitable for women above 50 "must" be moisturizing and be made of high-quality products. If you apply cheap or low-quality ones, they quickly and deeply settle into the lip lines and make them look wrinkly and dry; we don't need them! It's better to use one high-quality lipstick than too many cheap products in different shades; believe me, it's worth your money.
The best lipsticks for mature lips
The market is full of lipstick brands that specifically make products for mature lips. They are all hydrating and make your lips look younger and fresh.
Here are some of the best lipsticks for mature lips.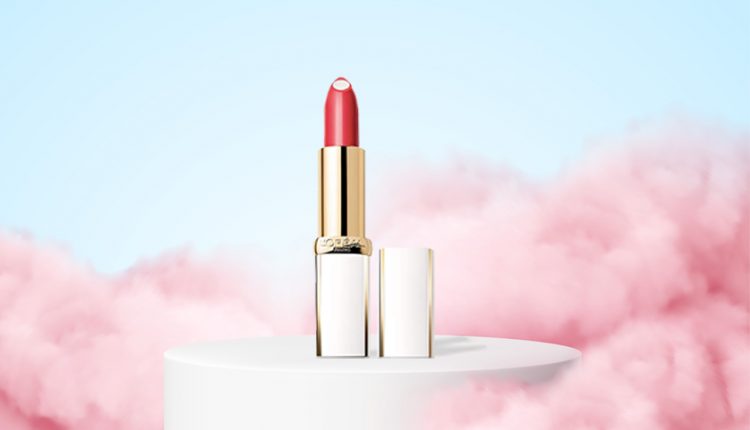 1. L'Oreal Paris luminous Hydrating Lipstick
Perfect for mature lips. L'Oreal Paris luminous Hydrating Lipstick is not just lipstick that can make a flattery look on your lips. Still, it also can improve the health of the lip skin by long-term hydration and nourishment.
Suppose you're one of those who constantly struggle with lipstick feathering around your lips. In that case, I recommend you purchase this product because no matter how long you wear it, it won't feather at all. L'oreal Paris luminous Hydrating Lipstick is provided in 10 shades so that you can choose any shade based on your desire.

2. Bobbi Brown non-drying lipstick
Bobbi Brown is a well-known brand because of its high-quality products. The policy of the Bobbi Brown brand focuses on using the least amount of chemical and harmful ingredients and providing more natural and high-quality products instead. So it's a safe and eligible brand for buying makeup products, and it's the best choice for women above 50.
This non-drying lipstick contains shea butter and an organic herbal skin conditioner, so it softens your lips the way it never was. It covers your lips very smoothly and brings a natural and long-lasting glow to your lips, making them more attractive.

3. Elizabeth Arden ceramide ultra lipstick
You may have noticed that the lips start to look thinner as you get older. It's a normal phenomenon, and it happens because of hyaluronic acid deficiency. So if you miss those voluminous appealing lips, it's better to apply lipsticks that make your lips plumper with their shine and full coverage.
Elizabeth Arden ceramide lipstick is the only product that perfectly serves this purpose. It gives you full coverage, nourishment, and hydration simultaneously, so it's a whole package. Brilliant, isn't it?!

4. Illamasqua Hydra Lip Tints
It doesn't matter how high quality or organic a lipstick is; the fact is, it has a slight weight anyway. Not everyone wants to feel a layer of lipstick on lips, and so many women want their lips to look more natural. In this case, we recommend lip tints. They perform just like lipsticks, just in a much more natural way.
Lip tints are not as colour-saturated as lipstick, so they give you a mild colour and weightless coverage. Hydra Lip Tints are the best in this category; 100 percent vegan and cruelty-free product that gives you soft, shiny, and balmy lips thanks to peach and hazel oils in the formula.

5. Chanel rouge coco ultra-hydrating lip colour
Imagine the combination of jojoba, mimosa, and sunflower. Did you feel the scent of hydration and freshness, too?! That's what Chanel rouge offers. It's like a hydrating bomb right on your lips! It also benefits from silicone microbeads in the formula that makes it last longer, boost the shine and give you smooth coverage.
Final Words 
There are millions of lipstick brands with billions of different colours and shades on the market; that doesn't matter. What matters is the product's ingredients and what they do for your lips to be healthier and more hydrated.
So take these features as a priority and then choose between the shades and shapes. Don't forget that appealing and plumper lips can surprisingly change your appearance.
As the last word, I recommend you to have a perfect skincare routine. It may seem irrelevant but believe it or not, healthy and fresh skin makes you glow, even without makeup!
Read More: