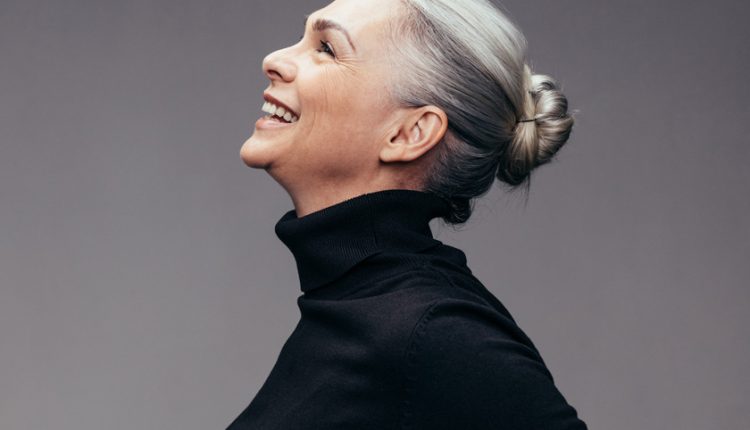 Best Hair Mascaras to Cover Grey Hair
Covering grey hair can be a hassle for those who want to keep a younger appearance. Some prefer to dye their hair entirely at regular intervals. However, dying your hair too frequently can damage it. What if you want products that give temporary colour to your greys for about a day?
Lucky for you, other products are available for special occasions, daily use, or last-minute emergencies. The most important of these products are:
Hair sprays
Touch up sticks and markers
And hair mascaras
Those interested in looking younger can search for these products and find the best one for their hair type and texture. Today, we introduce the best hair mascaras that help cover stubborn, unwanted grey hair. But if it is your first-time using hair mascaras, you will need some help. So before moving on to the list of best products, we have provided a simple mascara application guide for you.
How to Apply Hair Mascara
First of all, you need to brush your hair. Leave no knots and tangles because it would mess with the colour. Then, you can use mascara. Take one part of hair at a time, start from the roots and brush along the hairline until reaching the tips. If you wish for a darker shade, reapply.
Sometimes, your goal is not to give all of your hair a single colour but to add highlights to specific parts, which is also manageable with hair mascaras. After applying the mascara, blow dry your hair and enjoy the natural, coloured hair.
Top Hair Mascaras for Covering Grey Hair
If you ever consider covering grey hair with mascaras and concealer brushes, these are the brands you would not regret trying out:
Greyfree Root Touch-up Hair Mascara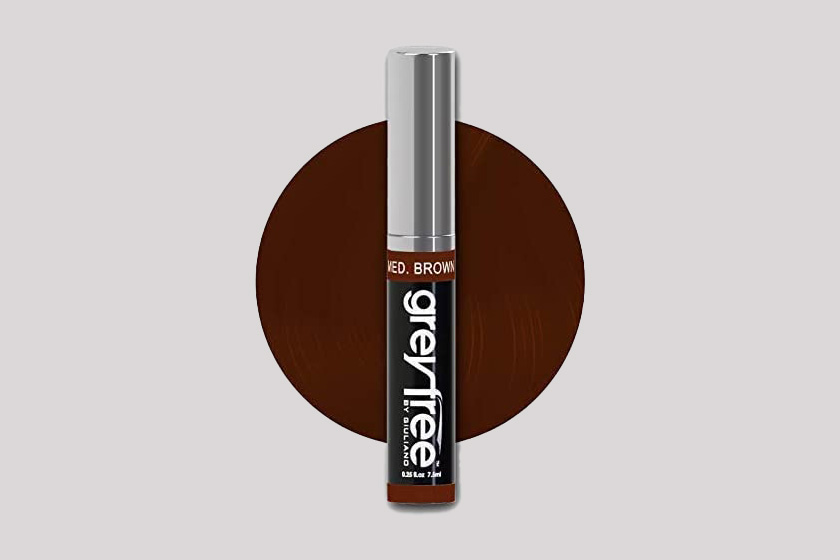 This root touch-up gives temporary colour to your grey hair with instant and complete coverage that will not need any further colour correction.
This easy-to-apply mascara comes in 12 shades, and you can use it on hairline, eyebrow, moustache, and beard.
You will be comfortable with its natural form on dry hair, and you will not have any complaints about the smell like other brands since it is fragrance-free.
Schwarzkopf Hair Mascara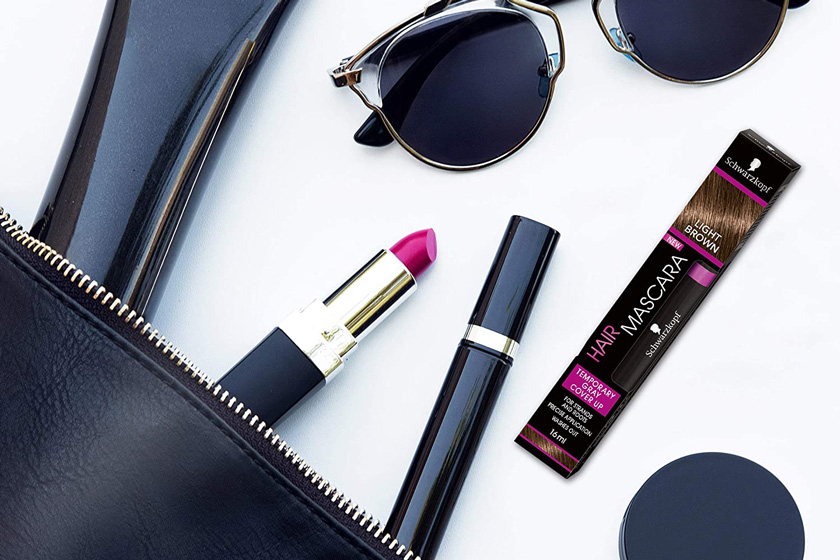 Another great hair mascara worth mentioning on this list is Schwarzkopf. If you want a product that is easy to apply and dries quickly, this is the one for you.
This mascara has a precise applicator so you can colour specific grey strands and discoloured roots with no problem.
It is available in 4 shades and goes away easily with one wash but gives you the most natural temporary hair colour while still applied.
Gray Disappear Hair Mascara by Generation Klean
You can trust the name because this mascara will make your grey hair disappear in no time. Generation Klean offers an easy-to-use brush that colours or highlights grey roots, hairline, beard, moustache, and sideburns.
It washes out quickly and with no effort, perfect for daily use. This mascara is suitable for all hair types; whether it is normal, oily, or dry, the gray disappear hair mascara provides natural and efficient coverage to hide the grey.
Boyd's Brush It Away Grey Hair Mascara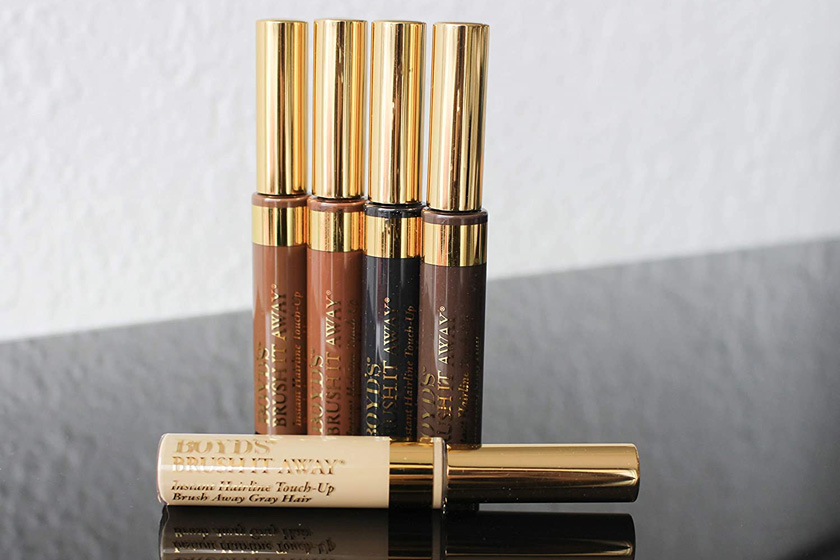 Brush the grey away with this mascara that provides an easy application with good coverage. No matter how thin or thick your hair is, this mascara is a perfect choice.
Men can also use it on their sideburns, moustaches, and beards, making this product a neutral choice for all genders.
Boyd's mascara is probably the best for last-minute hair colour needs because it helps apply a clump-free, natural, root-to-tip finish with no difficulty. The colour will last until the next hair wash.
Mineral Fusion Gray Root Concealer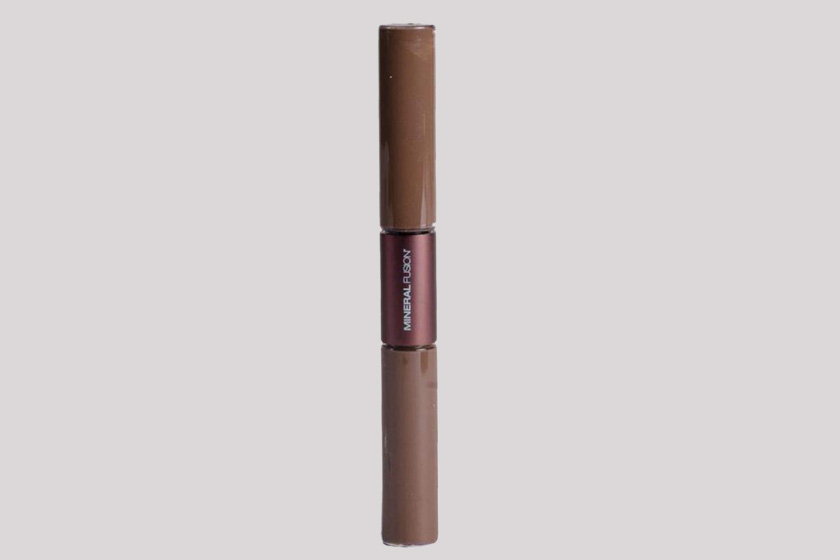 Next on our list is a product perfect for those whose next colouring appointment has been delayed and who need something that helps them stay with coloured hair. Both cruelty-free and organic, it gives you a safe colour experience with natural ingredients and a secure formula.
Apart from giving you a safe application which is one of the Easy ways to cover grey roots, you can rest assured that it will not cause any problems when applied to beards, sideburns, and moustaches. Usually, this product will take no longer than two minutes to cover the unwanted grey hair.
Kiss Brush-In Color Hair Color Touch-Up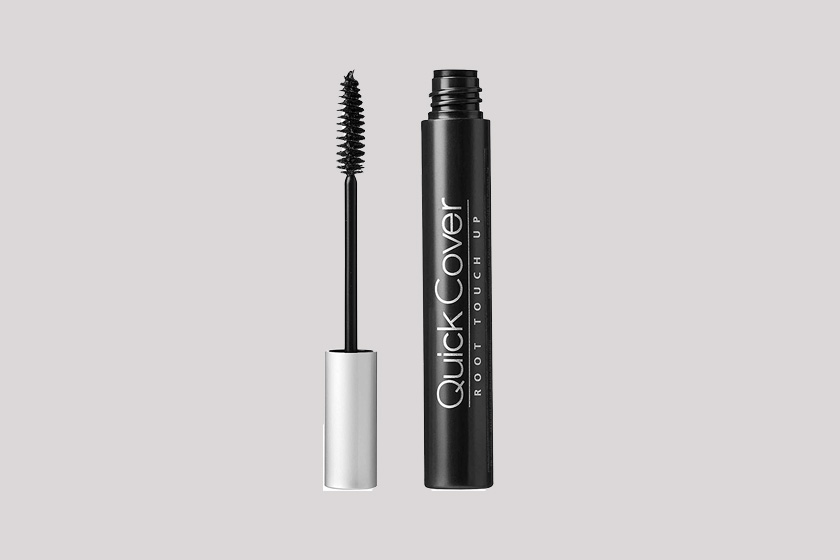 The idea of a hair mascara that quickly and easily provides temporary hair colour is appealing to many people. This product is useable for all types of hair and even mustaches and beards. Hide your greys and give them a glossy finish, looking like those hair models in commercials.
Remember that this product is water-resistant, so you have to wash the colour off with shampoo to remove it. Do not worry, though, because removing the colour will be as easy as applying. Furthermore, this mascara is resistant to water makes it a perfect choice for rainy days.
Rashell Masc-A-Gray Hair Mascara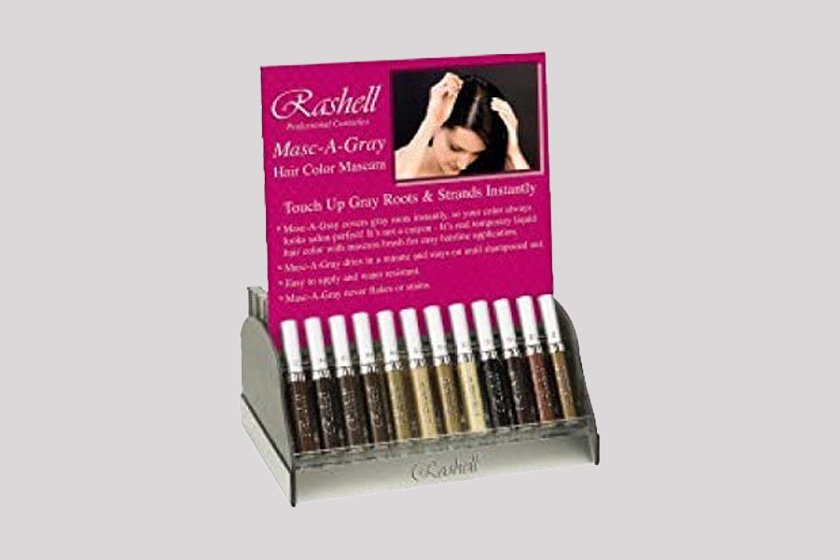 Mix the various shades, including auburn, copper, black, golden blonde, and chestnut, to create the one that matches your hair colour best.
This product is easy to apply, quickly dries off, and lasts for a day until you wash it off with shampoo.
Some mascaras feel sticky right after application; you will not have this problem with Rashell Masc-A-Gray. You can use this product on both the roots and grey hair strands.
Cover Your Gray 2-in-1 Applicator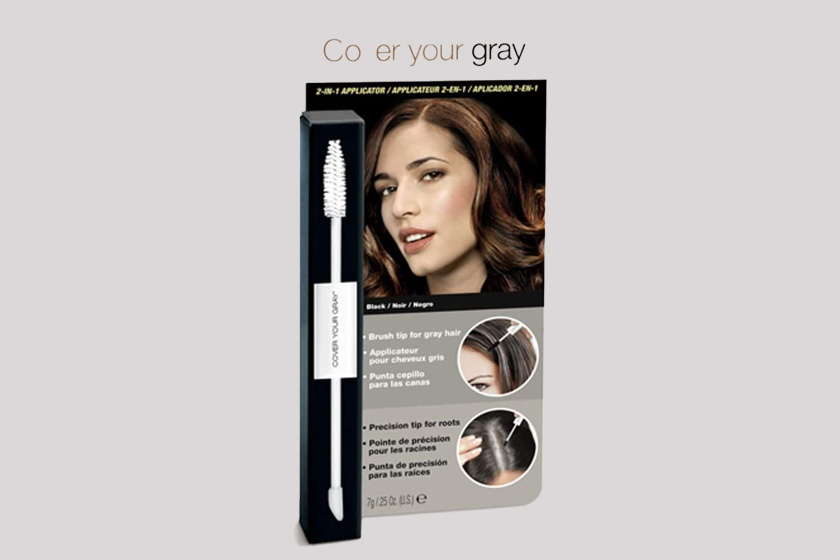 Purchase this product to own a mascara applicator with a brush tip and a Sponge Tip Applicator on different ends.
You can use the brush wand for covering grey hair and the sponge tip on the roots for a more accurate application.
This wand is effective on both scattered gray hairs and large areas of gray hair, even on sideburns and roots; meanwhile, it is very easy to apply. The colour will last until the next hair wash.
Conclusion
Hair mascaras are an excellent choice for temporary colour occasions. When purchasing, always notice the colour shades, drying time, and natural ingredients. And keep an eye on harmful chemicals like sulphates, glycols, parabens, and ammonia that may lead to hair loss or dryness. Say goodbye to Grey hair and welcome natural-looking colours.
Read more: