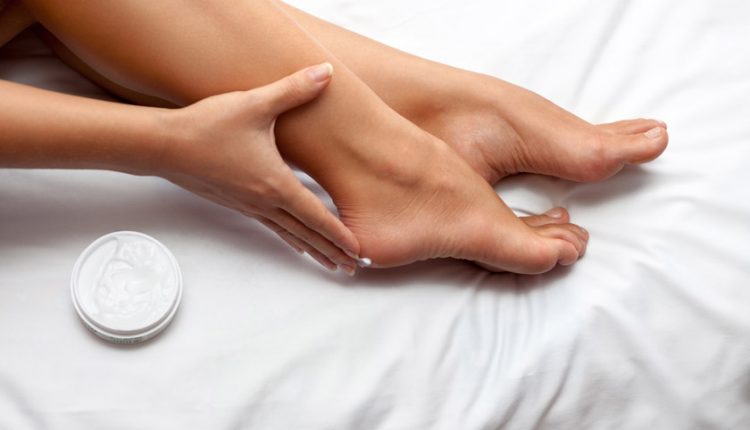 Best Moisturizing Foot Masks for Seniors
Can you believe that your feet experience the force of hundreds of tons on an average day, equivalent to the weight of a fully-loaded cement truck? The least we can do is take care of them when their skin gets cracked and dry.
Foot problems affect women more often than men. In most cases, shoe choice is to blame. But do not be concerned since non of it is uncommon, and hydrating and moisturizing foot masks are the most effective way to treat cracked and dry feet skin faster than you might expect. 
You can bring back the softness of your feet by using these masks as a treatment. But you have to be careful with skincare products since not all of them are beneficial and effective. Choosing the wrong product can make your skin condition worse, not to mention that it will be a total waste of money.
This article presents the best moisturizing foot masks that customers like you enjoy the most.
Why Should You Treat Dry Foot Skin?
While dry skin on your feet rarely results in serious health problems, it can easily crack or thicken, which can be uncomfortable. Cracked heels are more prone to infections. And if your condition ever causes you to have very thick calluses, walking can be hard or painful.
All of this is easily preventable if you learn how to properly take care of your feet. If you keep your feet clean, hydrated and moisturized all the time, thick skin, cracked heels, and calluses will hardly appear.
It is also worth mentioning that when treating dry skin, you can apply lotions and essential oils and cover your feet with clean socks. Sleeping with socks on like this, especially in winters, helps prevent the cold weather from drying and dehydrating your skin.
Best Moisturizing Foot Masks
This list of top products can help you decide on a proper skincare routine for your feet. All these products are included in no particular order.
Notice that you need to choose the right product for your skin type for these products to work. Certainly, getting a product that does not agree with your skin type cannot help you, no matter how effective this product can be for other people.
Bodipure Keratin Moisturizing Foot Masks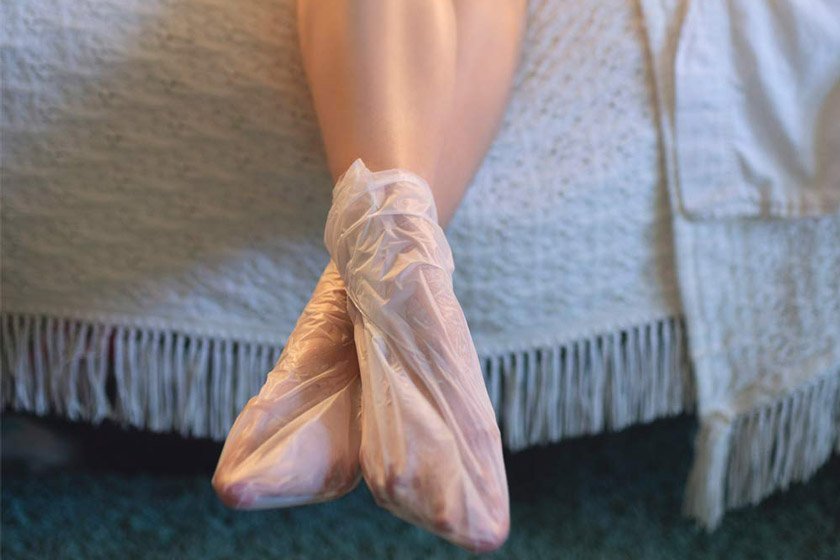 Key ingredients: Plant Keratin, Urea, Salicylic Acid, Fruit Extracts
Suitable for: All Types of Skin
You can use this mask on your feet to get rid of calluses and soften cracked feet, especially on your heels.
Bodipure claims that the brand uses the best natural ingredients for its products. This pair of socks is anti-fungal, anti-inflammatory, and anti-ageing all at once.
This product quickly softens your calluses and deeply hydrates your feet. Your feet will be soft and smooth in no time if you give Bodipure a chance.
Baby Foot Moisturizing Foot Mask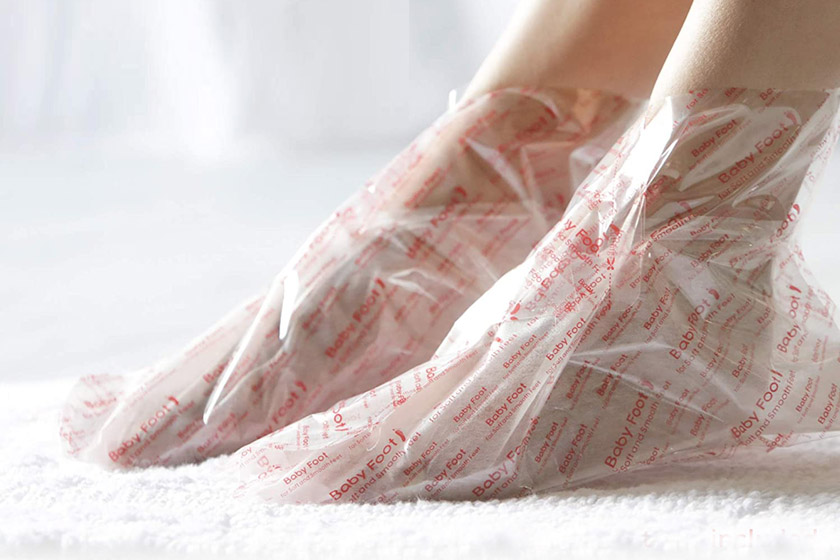 Key ingredients: Collagen, Hyaluronic Acid, Natural Extracts
Suitable for: All Types of Skin
As the name suggests, this mask tries to let you enjoy the softness of baby feet on your own. The treatment takes 15 minutes and softens your feet.
The brand recommends using this moisturizing mask after your feet have completed peeling due to using their other product: Baby Foot Exfoliating Foot Peel. This way, you can get the best result.
Aveeno Repairing Cica Foot Mask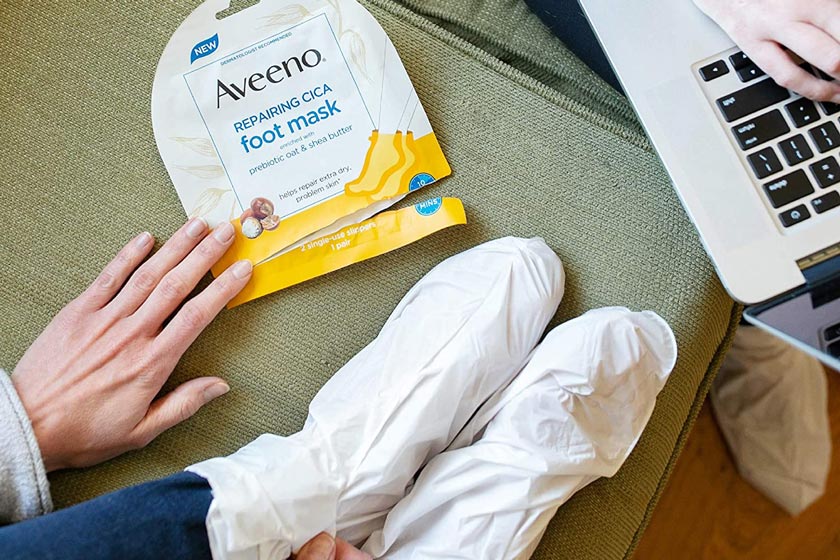 Key ingredients: Water, Glycerin, Prebiotic Oat, and Shea Butter extract.
Suitable for: Dry, Sensitive Skin
This mask is in the form of two slippers which you need to wear for 10 minutes. It contains oats, a product and ingredient known for its nourishing and soothing qualities.
You can be sure that your dehydrated skin will be moisturized and repaired immediately if you try this product out.
This brand has formulated this foot mask to be suitable for sensitive skin. It is also the perfect option for people who do not like their feet to smell after using a mask because it has no fragrance.
Masqueology Moisturizing Foot Mask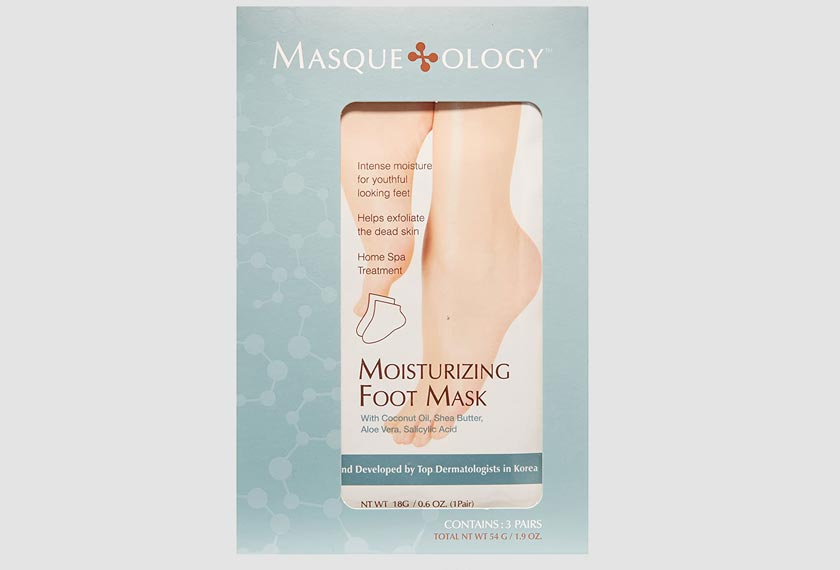 Key ingredients: Aloe Vera, Coconut Oil, and Shea butter
Suitable for: All Types of Skin
Using this mask keeps dry feet hydrated and nourished. Moreover, it reduces dark spots on your feet and makes them appear brighter.
You need to use this product three to four times a week to notice results. Each treatment session takes 20 minutes.
This product has been said to be able to compete with anything used in a five-star spa. For its softening and hydrating qualities, this product seems to be well received by customers. Not to mention that using this foot mask also prevents fungal infections in your toenails.
Barefoot Scientist Reboot Revitalizing Foot Peel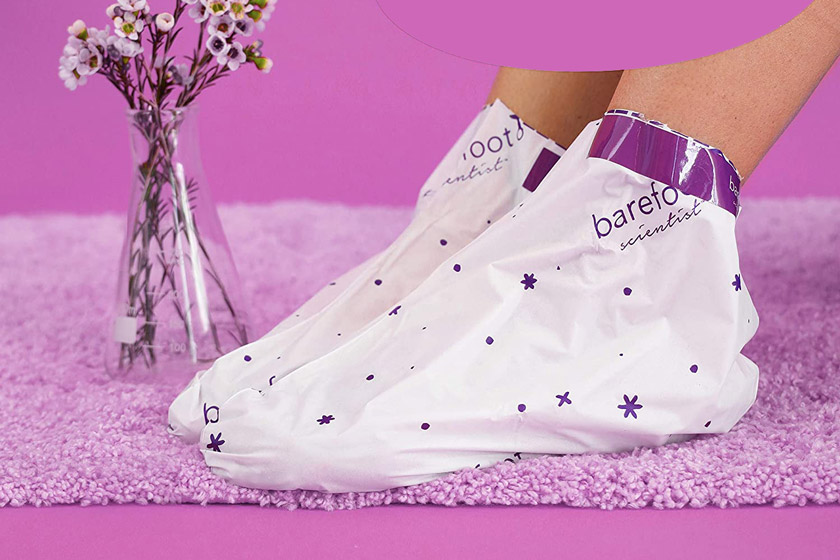 Key ingredients: Hyaluronic acid, Matricaria Flower Extract, Lemon Fruit Extract, Aloe Extract, Papaya Fruit Extract, Orange Fruit Extract, Apple Fruit Extract, Lemon Peel Oil, Glycyrrhetinic Acid, Urea,
Suitable for: Sensitive Skin
Having sensitive skin means you cannot use any peel mask because your feet become too dried out if the used formula is not gentle enough for you. You will not have that problem with Barefoot Scientist.
A week after use, you can see the effect. Hyaluronic acid and other moisturizing ingredients have made the perfect combination to keep the skin on your feet soft and smooth.
Svasthya Body & Mind Essential Oil Heal All Balm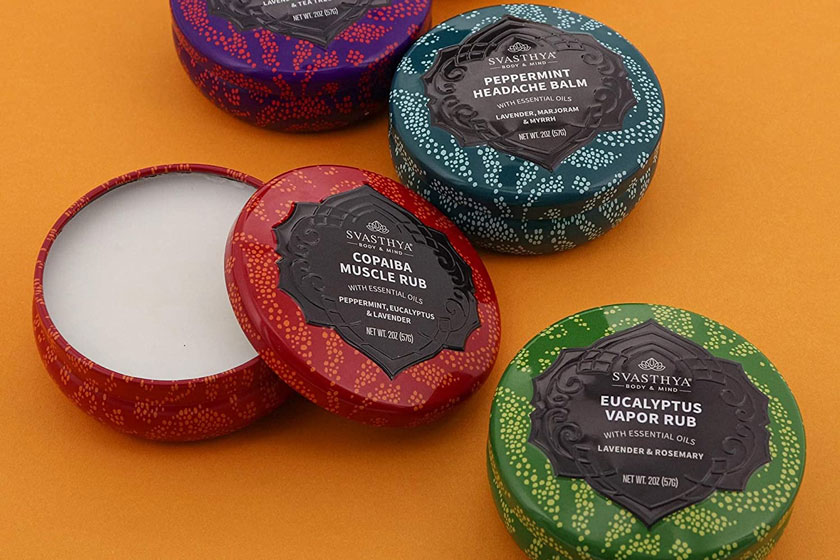 Key ingredients: Infused Extra Virgin Olive Oil (Calendula, Comfrey, Plantain), Coconut Oil, Beeswax, Essential Oils (Lavender, Clove)
Suitable for: Acne Prone, Sensitive Skin
While this product is not exactly a foot mask, we figured the list would be incomplete without mentioning it. This product will help moisturize and hydrate your skin, which is essential for removing cracks from your feet.
Additionally, using this balm can boost the healing process of any injuries or bruises on your skin. It is also a great solution if your skin is irritated anywhere, which is more reason to try this product.
Conclusion
Seniors can use these anti-ageing and moisturizing masks to ensure their feet are safe from infections or other unpleasant foot conditions.
While everyone can have a unique skincare routine, it never hurts to learn a few useful tips for seniors to take care of their skin. We hope that the mentioned products can help you with cracked heels or calluses and give you the soft, beautiful feet you want.
It is also good to learn everything about nail care for seniors. Remember, feet are a package deal.