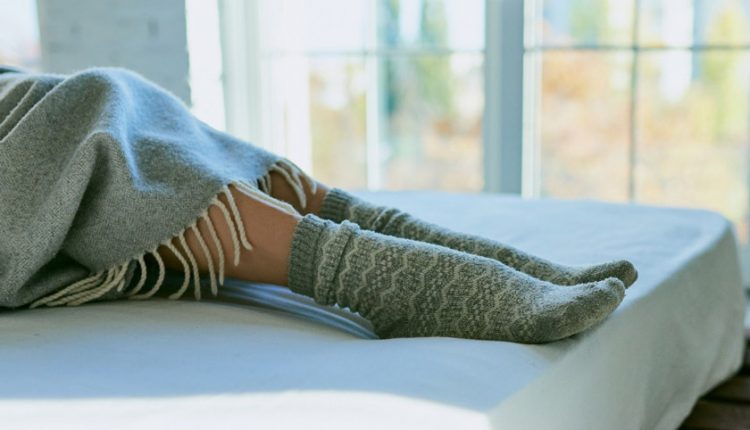 What Are the Pros and Cons of Sleeping with Socks On?
There is nothing worse than freezing feet on a cold winter night, is there?
First simple solution? Wearing socks.
Wearing socks before going to sleep has its advocates and opponents. Some people point out some scientific reasons for sleeping with socks on, while others are reluctant to wear them. This article will discuss the Pros and Cons of Sleeping with Socks On.
The Benefits of Sleeping with Socks On
Like other warm-blooded animals, human beings regulate their body temperature around 37 C. However, the body temperature doesn't stay steady all day long and varies during the day. For example, our body temperature falls when we sleep and rises when we wake up. It means that getting too cold or too hot during your sleep may interrupt it or even wake you up.
There are some scientific reasons behind the benefits of keeping your feet warm in bed. When our feet are cold, the blood vessels get contracted; thereby, the blood volume circulated in that organ is reduced. However, when you warm your feet, the bloodstream increases, which is a sign for the brain that it is bedtime. In general, the benefits of wearing socks in bed is as follow:
Fall Asleep Faster
As mentioned above, our body temperature decreases at night and makes us feel sleepy. When we wear socks (especially in winter), the vessels in our feet don't contract, and the blood flow increases in that organ. Thus, our body can regulate the temperature more effectively while sleeping. Together, these events cause a person to fall asleep sooner and experience deeper sleep. Wearing socks to bed can be specifically beneficial for seniors with sleep disorders.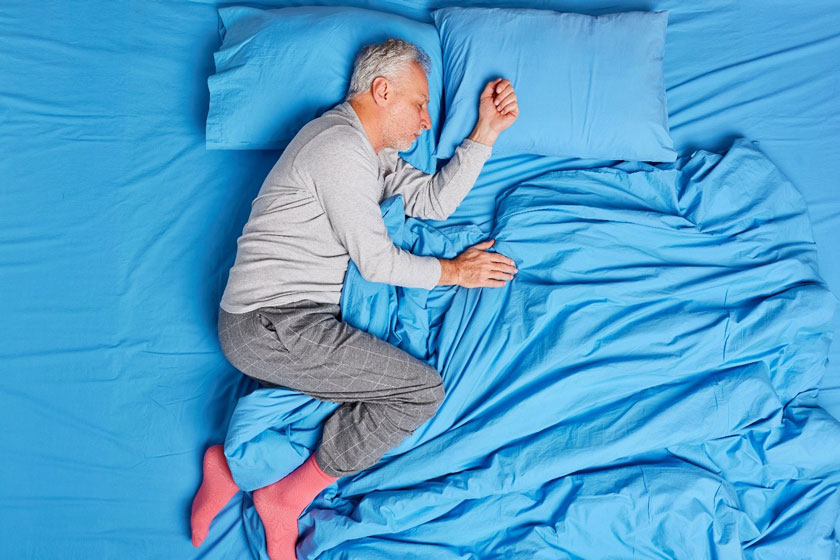 Decrease Hot Flashes
All women experience menopause in their lives. The symptoms of menopause vary from one woman to another, but one of the most common symptoms is hot flashes. A hot flash can occur during night and day, but it's extra annoying during bedtime since it prevents us from falling asleep. Some studies claim that sleeping with socks on can reduce the occurrence of hot flashes in seniors. Wearing socks can maintain our body temperature, thereby reducing hot flashes.
Maintain the Natural Skin Moisture and Avoid Skin Cracks
All sorts of reasons may be behind those cracks on your heels, but one of the benefits of wearing socks to sleep is maintaining the natural moisture of your feet. This is particularly important for seniors since dry skin is one of the common complaints in that community.
Wearing socks can act as a barrier against losing excessive moisture from your skin.
Reduce the Risk of Raynaud's Symptoms
Raynaud's syndrome is a disease that involves vasospasm of vessels. In this phenomenon, the bloodstream circulation in the small vessels in the toes, fingers, etc., is interrupted for several reasons, including cold or stress. The typical symptom of this phenomenon is changing skin colour in those areas. The easiest way to avoid such issues is to keep yourself warmer. Consequently, sleeping with socks on in winter can effectively prevent such happenings.
Disadvantages of wearing socks while sleeping
While there are several benefits to wearing socks while sleeping, there are also some potential disadvantages to consider, including:
Reduced Blood Circulation
Choosing tight socks may harm blood circulation. Wrong socks will put pressure on small vessels and prevent proper blood flow. In general, any tight piece of clothing may interrupt the bloodstream in your body. So, the answer to the question "is it bad to sleep with a bra on" may be the same because the wrong bra size can also stop blood circulation during sleep.
Overheating
One of the drawbacks of sleeping with socks on is overheating. It will probably occur if you choose unbreathable or thick socks. In unbreathable or thick socks, the air trap between fabrics and heat can't flow out, so you may feel it overheat and uncomfortable.
Infection or Poor Hygiene
Dirty socks or those with unbreathable fabrics may increase the risk of infection. Some of the best materials for socks are as below:
Best Socks for Sleeping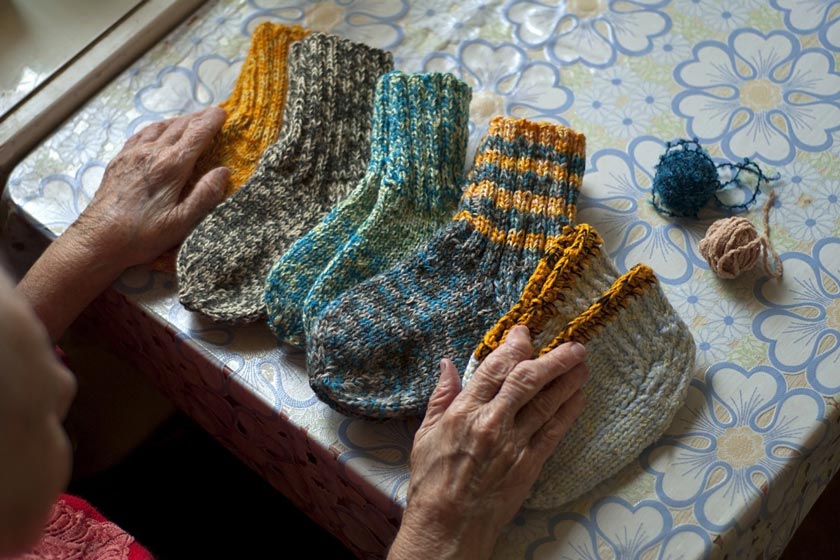 The best socks should be loose enough to allow normal blood circulation. Choose socks with fabrics that don't maintain moisture since it can be led to bacterial or mould growth and poor hygiene. In general, natural fabrics like cotton are better than synthetic ones. Some examples of natural fabric are:
Cotton
Natural wool (like cashmere or merino)
Wool socks are thick! So, it's better to use them in winter or cool weather.
Note that wool socks are thick! So, it's better to use them in winter or cool weather.
Final Words
Sleep plays a vital role in our health and well-being by improving our memory, repairing any cell damage we may have sustained during the day, and helping strengthen our immune system, thereby preventing disease. Choosing the right kind, size and fabric of socks are essential to experiencing quality sleep. Remember, while wearing socks to bed can benefit some people, it's important to consider the potential disadvantages and determine what works best for your individual needs and preferences.