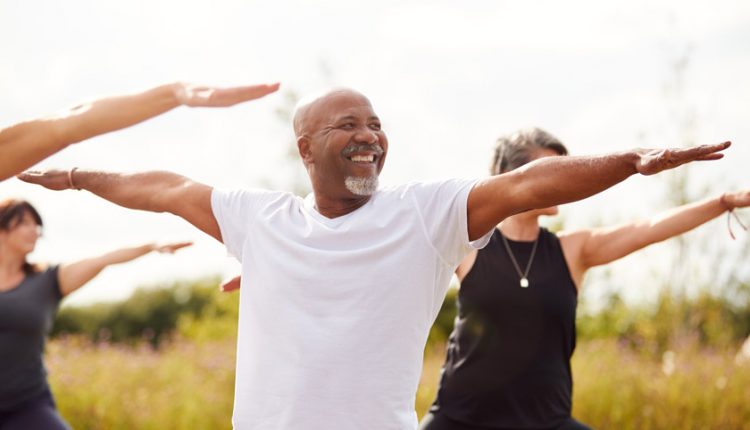 Top 10 Yoga Retreats in Canada
Many people consider yoga to be one of the best forms of exercise for seniors. Through the appropriate classes and over time, seniors can increase their flexibility, power, and strength and boost their mood. In a yoga retreat, the focus is on the practice of yoga. Retreats can be solitary and local, but they often involve travelling to a location that offers group yoga activities. A retreat allows yoga practitioners to deepen their practice without interruption from life. There are usually a few days or a week-long yoga retreat to escape everyday stress.
The retreat experience is entirely different from the typical travel or vacation experience when it's curated thoughtfully. Retreats give you the chance to hear yourself more clearly and to honour yourself more deeply. Attending yoga retreats can help you concentrate on yourself.  You can also gain new perspectives from people you wouldn't otherwise have met.
Yoga Retreats in Canada
Yoga for seniors is one of the most significant ways to ensure their physical and mental wellbeing. Everyone can benefit from a yoga retreat by genuinely relaxing and taking time for themselves, and not to mention yoga helps seniors lose weight. Canada is the perfect place to experience yoga retreats because it has beautiful scenery, stunning landscapes and an abundance of talented teachers, mentors and warm souls who will help you unwind, heal, become at peace by practicing yoga. Here is the list of the top ten unique yoga retreats in Canada for you to visit and enjoy a memorable yoga retreat.
1. REO Rafting & Yoga Resort
In British Columbia, you will find true Canadian wilderness. Along the jade-green Nahatlatch River, REO is surrounded by canyons, forests, and mountains. The surrounding area offers stunning scenery, whitewater rafting, kayaking, hiking, and yoga during the summer. Visit the Nahatlatch Valley for a rejuvenating retreat. With views of the forest, river, and mountains, you will feel relaxed and refreshed during your stay. It is even possible to skip the trip and choose a massage if you feel like relaxing a bit more once you get to the retreat.
Address: 61755 Nahatlatch Forest Service Rd, Boston Bar, BC V0K 1C0
Phone number:  +18007367238
Location: Boston Bar, British Columbia
For booking visit: reorafting
2. Grail Springs Wellness Retreat
If you are searching for a peaceful place to let your body, mind, and soul rest, then the Grail Springs Wellness Retreat may be a good choice for you. There is unwavering devotion to personal growth and planetary transformation for people, animals, and the planet at the heart of Grail Springs Retreat Centre for Wellbeing. By implementing an integrative holistic approach, they assist you in de-stressing, nourishing the body, relaxing the mind and reconnecting with self in a place of healing in nature. You will be inspired by the natural beauty and reenergized by the healing environment of pristine forests, walking trails, crystal outcroppings, wildlife, labyrinth, and alkaline lakes.
Address: 2004 Bay Lake Rd, Bancroft, ON K0L 1C0, CANADA
Phone number: +16133320154
Location: Bancroft, Ontario
For booking visit: grailsprings.com
3. Yasodhara Ashram
It is a beautiful British Columbia yoga retreat and study center known as Yasodhara Ashram. In addition to yoga tools and experiential learning, they offer support for personal self-development. Their focus is to provide a much-needed emphasis on the Divine Feminine and Light in this world.
Address: 527 Walker's Landing Road Box 9 Kootenay Bay, B.C. V0B 1X0 Canada
Phone number:  2502279224
Location: Kootenay Bay, British Columbia
For booking visit: yasodhara
4. Paradise Found
There is no place like Paradise Found on Salt Spring Island. The location makes it ideal for wellness retreats. Kundalini yoga may seem intense to some, but it's incredibly beneficial to combine breath and movement in this way. Kundalini yoga retreats are scheduled, private, and completely customizable. The retreats not only include daily yoga classes and meditation, but they can also feature Reiki energy healing, truffle making, and massages. A yoga retreat may be silent or may aim to detoxify over a long weekend. You can go on a short weekend getaway or stay for several days.
Address: Cusheon Lake Salt Spring Island, British Columbia
Phone number: 8889899642
Location: Salt Spring Island, British Columbia
For booking visit: paradisefound
5. Mountain Trek Fitness Retreat and Health Spa
Among the health retreats in Canada, Mountain Trek is the most acclaimed. With daily hikes through British Columbia's stunning mountains, chef-prepared, nutritionist-designed spa cuisine, sunrise yoga, and time spent at the state-of-the-art spa, the Mountain Trek program will take your physical, mental, and emotional health to a whole new level. The program will help you rediscover your energy and creativity, reduce stress, improve sleep, eliminate toxins, and lose weight. Upon returning home, your mind and body will be completely refreshed and reenergized.
Address: 3800 North Street Ainsworth Hot Springs, BC V0G 1A0 Canada
Phone number: 18006615161
Location: Ainsworth, British Columbia
For booking visit: mountaintrek
6. Sivananda Ashram Yoga Camp
Sivananda Yoga Vedanta Centre is an international nonprofit organization dedicated to teaching classical hatha yoga and Vedanta (philosophy yoga) to attain physical, mental, and spiritual wellbeing and a means for self-realization. Besides retreats, the center is also a study center where mentors and teachers live, and students are encouraged to explore themselves through spiritual experiences.
Address: 673 8e Av Val-Morin, Quebec, Canada J0T 2R0
Phone number: +18193223226
Location: Laurentian Mountains, Quebec
For booking visit: sivanandacanada
Alberta
The best part of retreats is the opportunity to mentally, emotionally, and physically withdraw from the stress of everyday life. Yoga retreats are a chance to unplug from the noise, information overload, unrealistic demands, and the perpetual busyness of modern living.  The scenery in Alberta is one of the best in the country. Furthermore, it is also home to two of the oldest national parks in the world. A vast desert badland, lush mountains, and stunning prairies abound in this Canadian province. There is no place like the Canadian Rockies for relaxing, unwinding and cultivating your spirituality. Enjoy being surrounded by some of nature's finest during a yoga vacation. No matter what you choose, you will never be disappointed by an Alberta yoga retreat.
7. Lake Louise Wellness
You can feel the spirit of this wild place from the moment you step onto the lakeshore. The picturesque Lake Louise is nestled in the heart of Banff National Park and is celebrated worldwide for its poignant beauty. The natural world offers more than just jaw-dropping majesty; there's a profound connection to nature that is both personal and authentic. There are yoga and meditation retreats, breath work, workshops, and mindfulness retreats offered at Lake Louise Wellness.
Address: 111 Lake Louise Drive, Lake Louise, Alberta, Canada, T0L 1E0
Phone number: 14035223511
Location: Banff National Park, Alberta
For booking visit: fairmont
8. Zen Wellness Centre
Zen Wellness Centre is a luxurious Canadian yoga retreat, perfect for letting go of everything that doesn't serve you. You will receive daily Hatha-based yoga classes in the mornings and meditation classes in the evenings, along with wellness workshops, private coaching, and therapy sessions for depression anxiety release. They offer a minimum 3-night retreat and up to 30 days programs. You can book a private retreat with them. In addition to offering one-on-one retreats, they also offer group retreats. Additionally, they offer corporate retreats.
Address: 104 White Ave BraggCreek AB, Canada
Phone number: 4037170551
Location: Bragg Creek, Alberta
For booking visit: zwretreat
9. Sanctum Retreat
Sanctum was founded in 2004 and offered a unique, spacious and straightforward elegance service nestled on a pristine 100-acre parcel of woodlands and open fields with a spring-fed river running through it. It is a home away from home for many, where they spend the time together each year to reconnect, share their unique stories, and dream their futures. Among the groups that Sanctuary serves are faith communities, public service groups, and those who serve the common good. Their programs extend to supporting spiritual growth and educational programs and retreats, accommodating both private and public sectors and charitable organizations.
Address: 11 Sanctum Way Caroline, Alberta T0M0M0
Phone number: 18884420285
Location: Caroline, Alberta
For booking visit: sanctumretreat
10. Evolve Retreat Co
Health and wellness tour operator Evolve Retreat Co. is based in Alberta. The company offers workshops, health seminars, and multiday retreats that combine evidence-based wellness coaching, nutrition, fitness, and outdoor activities. With a setting in the Canadian Rockies and expert instructors, Evolve Retreat Co. provides guests with the tools, inspiration, knowledge and support to "Experience Wellness" and incorporate it into their everyday lives. They have developed an evidence-based wellness program that combines four elements – mindset, movement, nutrition, and sleep to maximize your health.
Address: 43 Dieppe Drive SW Calgary, Alberta T3E 7A6 Canada
Phone number: +18555055951
Location: Calgary, Alberta
For booking visit: evolveretreatco
How Much Does the Average Yoga Retreat Cost?
Depending on the extent of your stay, season and services, prices can be different. For 3 to 5 days, you can expect something between CAD 1300 and CAD 3500. There are also private retreats available for about CAD 4200 for one week.
Final Words
Yoga for seniors is one of the best ways to improve physical and mental health. A yoga retreat will offer the most memorable and impactful yoga experience for those looking to try it out for the very first time. Retreats can teach us about the philosophy of yoga, which is more than poses. Yoga retreats are great ways for seniors to relax and live healthier lives. A retreat gives you more time to listen to yourself and the opportunity to honour yourself. Take advantage of this time to ease your mind of stressors and other distractions.