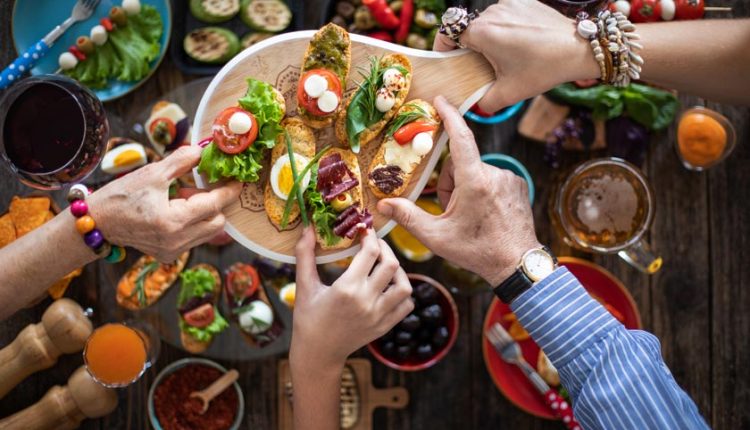 Healthy and Delicious Snacks for Seniors
Further study of nutrition's role in your health will help you become more aware of the importance of having proper nutrition in your senior years. Eating a balanced diet means eating meals rich in fruits, vegetables, lean protein, nuts, and legumes. Avoiding red meat, processed foods, and artificial sugars can also help you maintain a healthy diet. In today's article of Living Maples Mag, we will introduce you to some of the most nutritious and delicious snacks for seniors.
As we grow older, our needs change due to some changes in our bodies. During these days of our lives, we should be careful about the foods we provide for our bodies since nutrition plays an essential role in our wellbeing and life quality.
The Role of Nutrition and Snacks in the Body of Seniors
Proper nutrition has many effects on your body function. Consumption of nutrients strengthens the immune system and fights toxins caused by the disease. Proper nutrition reduces the risk of heart disease, stroke, high blood pressure, type 2 diabetes, osteoporosis and cancer. Nutrition for older adults is not limited to the main meals we consume during the day, and healthy snacks are an excellent way to cater to our body's needs. Unfortunately, foods sold as snacks in stores often contain salt, fat, sugar and preservatives. Hence, they are not suitable for us, and we should avoid ready-made snacks and prepare healthy snacks for ourselves.
It is also a good idea to get help from your friends and family members in preparing snacks. Because preparing snacks with other people and eating them together will give you more fun. It also boosts your mood and prevents depression.
Some snacks are handy for seniors and can help them maintain a healthy weight besides receiving significant nutrients. Here is a list of some of the best snacks for seniors.
Delicious Snacks for Seniors
Nuts
Nuts are a nutritious snack for seniors that reduce heart disease. They may help prevent certain cancers, depression and other illnesses. Despite being relatively high in fat, they are very nutritious. Nuts provide a perfect balance of healthy fats, proteins and fibre and contain 180 calories per 28 grams.
Potatoes with Peanut Butter
The combination of potatoes and peanut butter together has an excellent taste. Potatoes are rich in antioxidants, fibre and polyphenols, which improve intestinal health and reduce the risk of heart disease in seniors.
Peanut butter may have other heart health benefits. Studies show that it increases good cholesterol and lowers bad cholesterol. Peanut butter is said to be relatively high in calories, so it provides good satiety.
Dark Chocolate and Almonds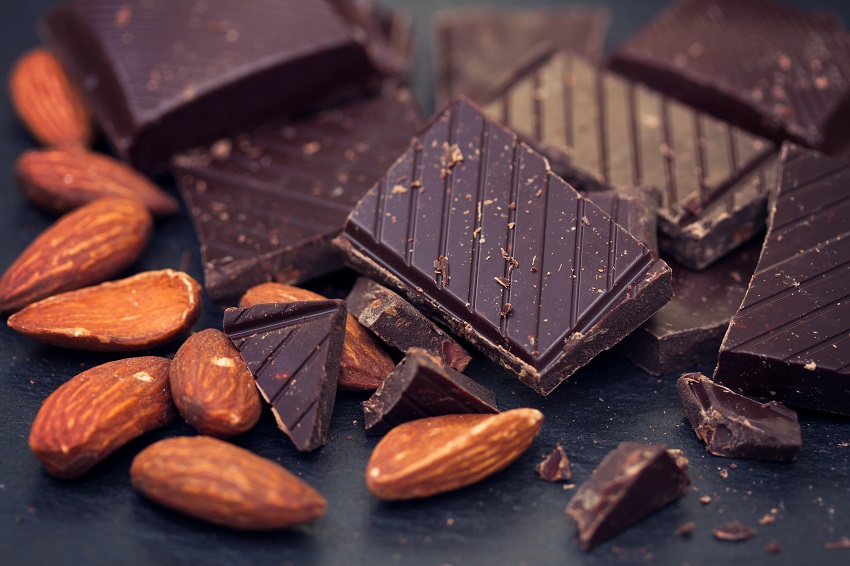 The mixture of dark chocolate and almonds is a rich, satisfying and delicious snack. This chocolate is rich in flavanols that reduce blood pressure and prevent heart disease. Dark chocolate also contains at least 70% of the cocoa solids, suitable for increasing alertness. Almonds also have many benefits. Almonds have beneficial effects on blood sugar control. This compound is a source of magnesium and is recommended for seniors.
Cheese and Tomatoes
Tomatoes and cheese are a delicious combination. Tomatoes are antioxidants rich in potassium, lycopene and vitamin C, which reduce the risk of cancer and heart disease in seniors. Combined with cheese, rich in protein and calcium, it is a good option as a snack.
Boiled Egg
Eggs are one of the healthiest and most nutritious foods used as snacks for seniors. They contain a lot of protein and vitamins K and B12. Eggs can also help you lose weight. Although known for its high cholesterol, new research shows that consuming eggs does not negatively affect the heart.
Dried Fruit
Dried fruit is also one of the best and most enjoyable snack foods. Apples, blueberries, bananas and other dried fruits are low in preservatives and low in sugar. You can find them in any grocery store. 
Canned Salmon or Sardines
Fish is a healthy snack for seniors. Salmon and sardines are rich in omega-3 fatty acids. As a result, it reduces the risk of heart disease and other heart-related conditions. Fish is also a good source of protein, potassium and vitamin B12.
Soy
This option is an excellent snack for vegetarians or soy lovers. Soy is rich in antioxidants and may be effective in weight loss and blood sugar control. It is also a good source of folate and many minerals such as iron, magnesium and manganese.
Fresh or Dried Coconut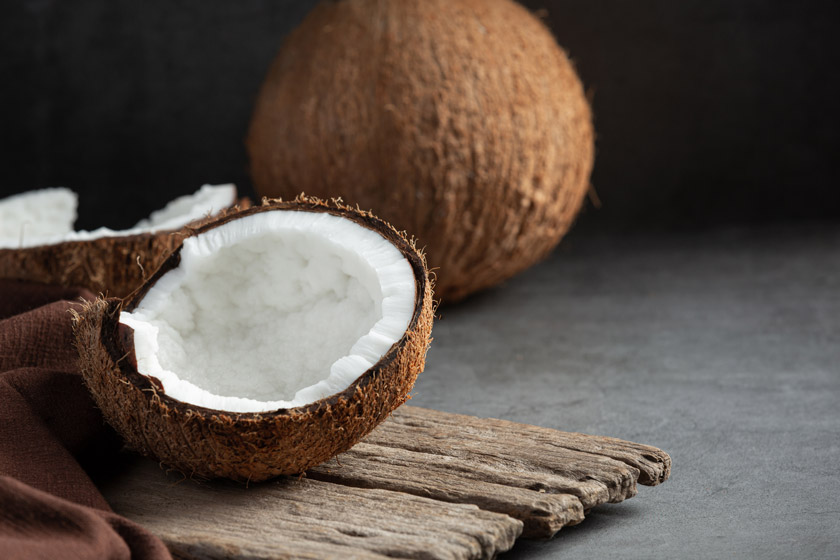 Dried coconut is also very nutritious. Consumption of this fruit helps increase metabolism and weight loss and improves memory disorders. However, many ready-made packages on the market contain artificial sugar. But it is better to use pure coconut without additives as your snack.
Olives
Olives are one of the primary nutrients in the Mediterranean diet. They are also rich in antioxidants such as oleuropein, which helps reduce cancer. Studies show that olives reduce inflammation and insulin resistance. Depending on their size, 25 green or black olives have 100 to 175 calories.
Avocado
Avocado is one of the most nutritious supplements and the most delicious snack for seniors. Studies show that it helps lower cholesterol. It is also an excellent option to protect your skin against the sun. Besides, avocados are high in fibre, potassium, magnesium and unsaturated fats.
Cheese with Flaxseed and Cinnamon
Flaxseed, cinnamon, and cheese each have many health benefits for seniors. Cheese is high in protein, and flaxseed is also suitable for weight loss, controlling blood sugar, and diabetes in seniors. It also reduces the risk of breast cancer. Cinnamon also helps with blood sugar control. So include these ingredients in your snack to reap their benefits.
Fruit Salad
Fruits contain natural sugars and are a sweet snack in any season of the year. Strawberries, raspberries and charcoal are rich in antioxidants and the best choices for a healthy snack. To make a fruit salad, all you need to do is peel some of your favourite fruits and mix them after dicing.
Read More: Benefits of Fruit vs. Fruit Juice for Seniors
Some other snacks that are used as a snack are:
Raisins

Carrots

Cucumbers

Greek yogurt with sliced peaches or fresh berries

Popcorn

Oatmeal

Celery

Sesame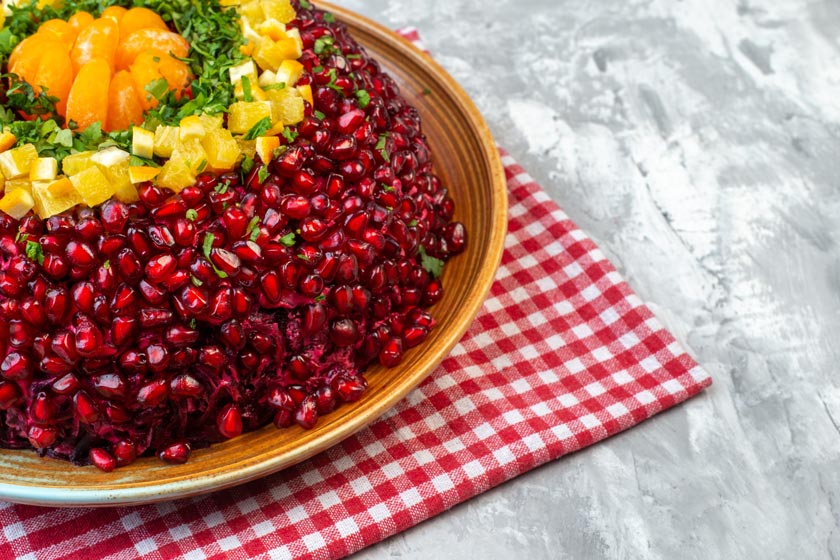 Harmful Snacks for Seniors
Just as there are many healthy snacks for the elderly, many unhealthy and harmful foods are also. Consumption of these foods endangers seniors' health. Some of these are:
Snacks that are high in salt, sugar and artificial additives

Snacks containing saturated fats

Various sweets and desserts rich in artificial sugar
Final Words
We need more care because of the changes that occur in our bodies during old age. As a result, one of the issues to be addressed is nutrition because nutrition dramatically impacts our health and maintaining a healthy weight. Healthy snacks are great for providing the needed nutrients for the body.