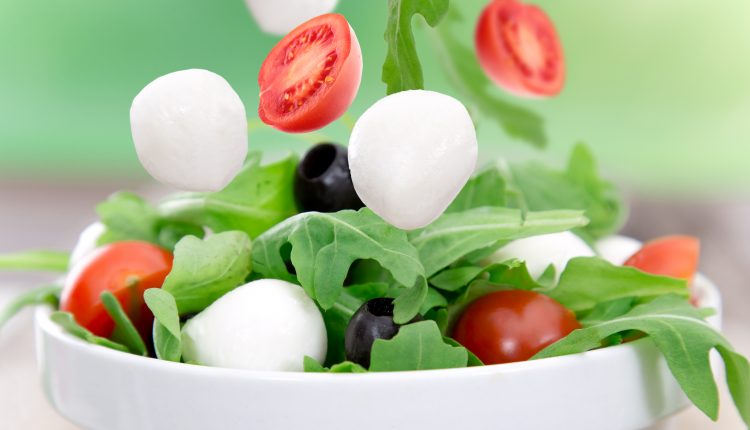 If you're a person with diabetes or one of your beloved ones is diabetic, you may know nutrition is the most challenging and vital matter. Nutrition in seniors with diabetes is of great importance, and they should always stay discreet about the foods and nutrients they receive through their daily diet. There will be no exaggeration if I tell you the matter of a healthy diet is a matter of life and death for people with diabetes. There are so many foods and materials they must limit or even cut out and replace them with other alternatives.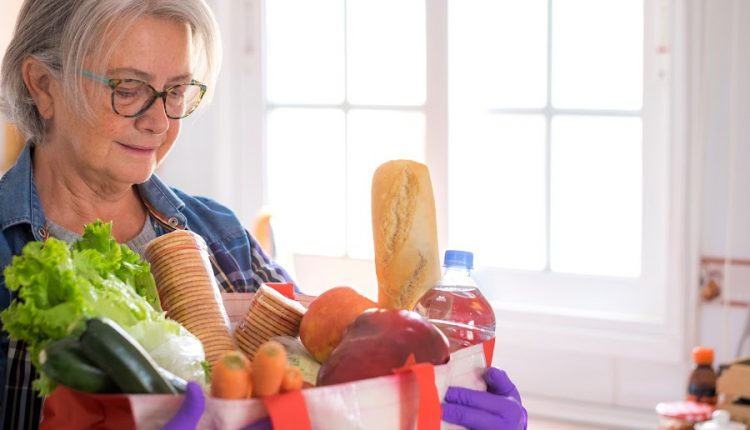 Salads are the healthiest high nutrients meals in the world of foods. So it would be great to fit some healthy salad recipes into your notebook. Although salads are considered healthy meals, not every salad is suitable for people with diabetes. You should be cautious in choosing salad ingredients to avoid blood sugar spikes. Pay attention to choosing recipes that contain vital nutrients that make the salad an efficient and sufficient meal.
Diabetic-Friendly Salad Recipes
Choosing the best diabetic salad could take you hours because every single ingredient needs a check out to see whether it's harmful to diabetics or not.
But don't worry! We have gathered the best diabetic salad recipes in this section. So the only thing you need to do is provide the ingredients, follow the instructions and enjoy your meal. Here, a critical tip is to use diabetes-fighting herbs and organic ingredients, virgin olive oils, and apple vinegar in these salads. These recipes contain low-carb vegetables and fruits like cucumbers, lettuce, bell peppers, mushrooms, broccoli, onions, radishes, tomatoes, and avocado.
Blackberry Balsamic Spinach Salad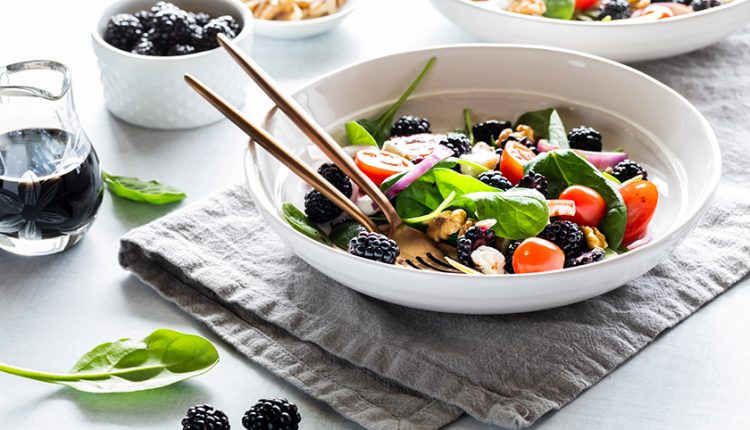 Calories: 106
Cat: 7g
Cholesterol: 3mg
Sodium: 230mg
Carbohydrate: 9g
Protein: 3g
Required ingredients for six plates: Baby spinach (3 cups), Blackberries (2 cups), Cherry tomatoes (1 cup), Crumbled feta cheese (1/3 cup), two thinly sliced onions, Chopped toasted walnuts (1/2 cup), Balsamic vinaigrette (1/3 cup)
Instructions: Mix the first five ingredients in a large bowl and use walnuts and balsamic as dressing. Bon appetite!
Skinny Cobb Salad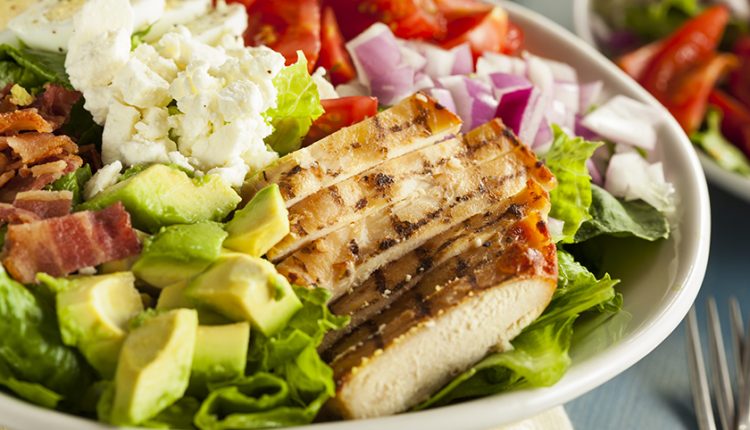 Remember the classic cobbed salad? The skinny version keeps all the tastes with healthier ingredients.
Calories: 324
Fat: 13g
Cholesterol: 48mg
Sodium: 646mg
Carbohydrate: 31g
Protein: 23g
Required ingredients for four plates: Fat-free plain Greek yogurt (1/4 cup), reduced-fat ranch salad dressing (2 tablespoons), coleslaw mix (3 cups), chopped lettuce (3 cups), one large and chopped apple, crumbled low-fat feta cheese (1/2 cup), cubed cooked chicken breast (1 cup), four chopped and cooked turkey bacon strips, two chopped green onions, rinsed and drained garbanzo beans or chickpeas (15 ounces), one small peeled and cubed ripe avocado.
Instructions: First of all, mix the greek yogurt and salad dressing and add one teaspoon cold water. Combine coleslaw mix with lettuce and divide the mixture into the plates. Use other remaining ingredients as toppings and then drizzle with the dressing mixture.
Herbed Tuna and White Bean Salad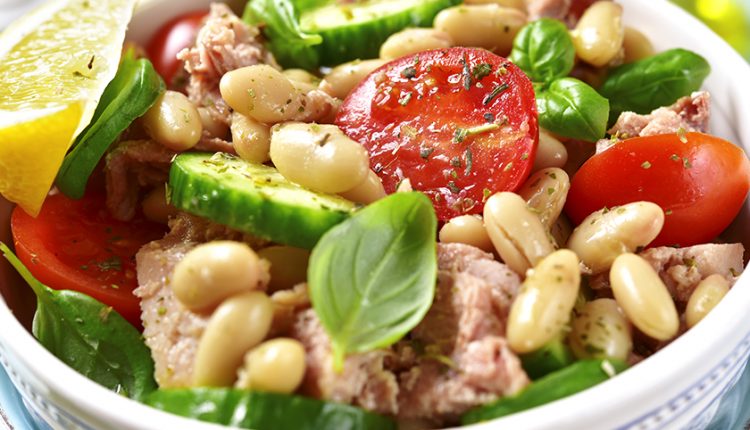 Calories: 319
Fat: 16g
Cholesterol: 30mg
Sodium: 640mg
Carbohydrate: 20g
Protein: 23g
Required ingredients for one large bowl: Fresh arugula (4 cups), rinsed and drained no-salt-added cannellini beans (15 ounces), halved grape tomatoes (1 cup), half of 1 thinly sliced red onion, chopped roasted sweet red peppers (1/3 cup), pitted olives (1/3 cup), chopped fresh basil (1/4 cup), virgin olive oil (3 tablespoons), grated lemon flavour (1/2 teaspoon), lemon juice (2 tablespoons), one clove garlic, salt (1/8 teaspoon), albacore white tuna (2 cans)
Instructions:
Add the first seven ingredients to a large bowl and toss gently.

Mix olive oil, garlic, salt, lemon juice, and lemon zest, and then drizzle over the previous combination.

For the last step, add tuna to the bowl and toss the entire materials.
Zesty Steak Salad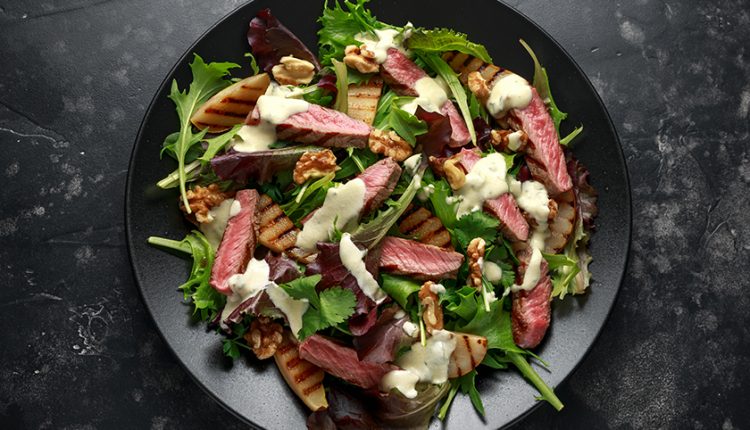 Calories: 218
Fat: 8g
Cholesterol: 54mg
Sodium: 314mg
Carbohydrate: 11g
Protein: 26g
Required ingredients for one large bowl: Striped beef top sirloin steak (1 pound), Worcestershire sauce (1/3 cup),  Julienned onion (1 medium), Julienned green pepper (1 medium), butter (1 tablespoon), Shredded lettuce (6 cups), Halved cherry tomatoes (6 to 9), salsa sauce (optional)
Instructions: First, cover up the whole beef top sirloin steak with Worcestershire sauce, put it in a bowl, and refrigerate for a couple of minutes. After that, saute the onion and pepper with butter for up to four minutes. Add the beef to the mixture, fry until it's no longer pink, and put it in a bowl. Add lettuce and toss the mixture. Put the tomatoes on top and serve.
Broccoli and Apple Salad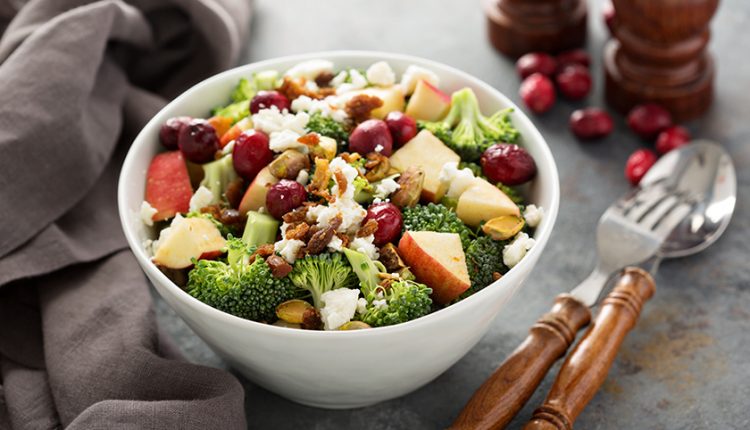 Apple is one of the best fruits to control diabetes, and broccoli is one of the healthiest ingredients ever, which explains why this recipe is on our list. 
Calories: 124
Fat: 3g
Cholesterol: 7mg
Sodium: 134mg
Carbohydrate: 22g
Protein: 4g
Required ingredients for one large bowl: Small fresh broccoli florets (3 cups), chopped apples (3 medium), chopped mixed dried fruit (1/2 cup), chopped red onions (1 tablespoon), reduced-fat plain yogurt (1/2 cup), four cooked and crumbled bacon strips
Instructions:
Mix broccoli, onion, dried fruit, and apples in a large bowl and toss them gently.

Add the yogurt and keep stirring.

Put the bacon on the top and refrigerate the salad until serving.
Crispy Asian Chicken Salad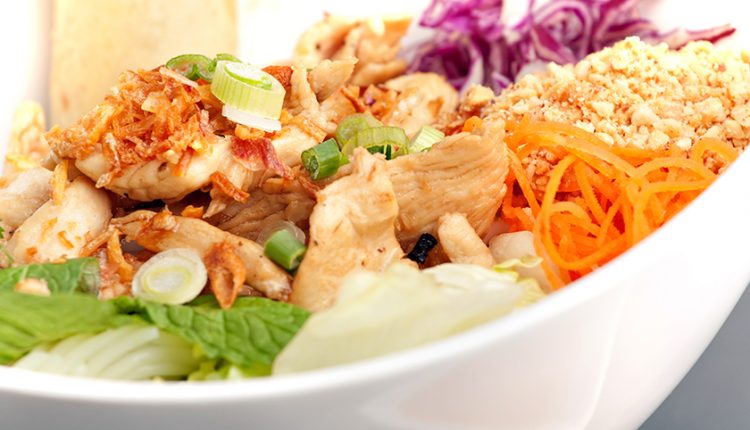 Calories: 386
Fat: 17g
Cholesterol: 63mg
Sodium: 620mg
Carbohydrate: 29g
Protein: 30g
Required ingredients for one large bowl: Four boneless skinless chicken breast halves, hoisin sauce (2 teaspoons), sesame oil (1 teaspoon), panko bread crumbs (1/2 cup),  sesame seeds (4 teaspoons), canola oil (2 teaspoons), spring mix salad greens (4 cups), julienned green pepper (1 tiny), julienned sweet red pepper (1 small), julienned carrot (1 medium), sliced fresh mushrooms (1/2 cup), thinly sliced onion (2 tablespoons), toasted sliced almonds (2 tablespoons), reduced-fat sesame ginger salad dressing (1/4 cup)
Final Words
You can choose any salad recipe that appeals to your taste and appetite. These salad recipes are not only considered healthy, but they're also delicious and enjoyable. Since they don't take too much time to prepare, they're the best options for busy days. What is your favourite one on the list? Have you ever tried any of these diabetic-friendly salads?
Read more: