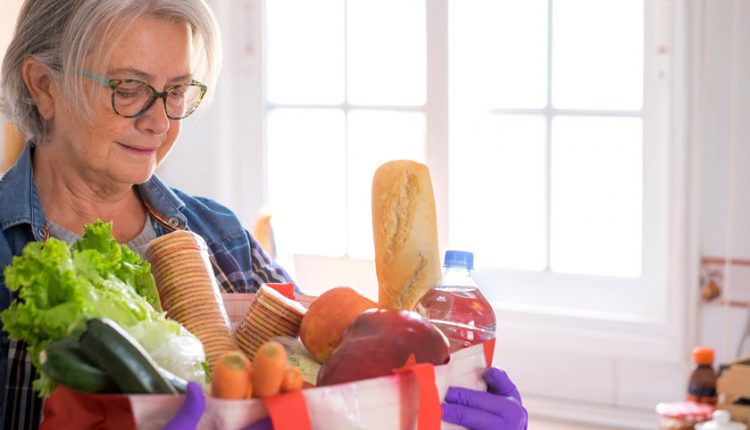 Humanity has faced numerous disasters in the last century, and during those times, our access to basic life necessities like food, water, power, etc., has been limited. Some disasters like the COVID-19 pandemic affected all of our lifestyles, regardless of age. It will be better to prepare ourselves to deal with such situations by preparing an emergency food and equipment supply list. It is clear that each age range has different requirements, and seniors are not an exception. 
The senior nutrition needs and their health conditions are slightly different from other ages. Thus, we gathered some age-based tips you should know before putting together an emergency food supply list for seniors.
A 3-Day Emergency Food Kits for Seniors
Such a food kit should be including non-perishable food and water. Ideal items are the ones that don't need refrigeration, minimal or no preparation or cooking, and in a word, shelf-stable foods. It is also essential that the items be as lightweight and easy to handle as much as possible.
Of course, the following items must be personalized, but some essential things are expected.
Ready-to-eat or canned foods, soups, vegetables, fruits, etc. (low-sugar, salt, and fat contents).
Foods with high calories like jelly, crackers, whole grain bread, granola bar, and trail mix.
Water ( 8 litres or 1 gallon per day per person for drinking, cooking, and hygiene).
Vitamins
Medicines*
* This group is not food, but the necessity and keeping conditions are the same as foods.
A Long-Term Emergency Food Supply for Seniors
When a disaster strike, we have to stay at home for more than two weeks, so putting together the right emergency food plays a vital role in senior health. These foods should meet the nutritional requirements of seniors and be shelf-stable enough to stay safe. Besides, foods must be compatible with their diet restrictions for a long-term period, e.g., low fat, low sugar, and salt, high fibre content. With this in mind, some foods you can consider adding to the emergency food supply are:
Lean Proteins (Eggs, Beans, Lean Meat, Textured Vegetable Protein).
No matter how old you are, we have to eat proteins to keep up our muscle mass, and so do seniors. 
Canned fish (especially those containing soft bones), 
canned chicken, turkey, etc., freeze-dried meats for the long run.
Eggs are another popular protein source among seniors that includes almost all essential proteins for keeping healthy. However, you can't store this item freshly for a long time; instead, you can use freeze-dried eggs with a complete protein profile and long shelf stability. Beans are the third group of lean meats classified as a rich source of protein and dietary fibres. Beans are one of the most affordable protein resources in this group; on the other hand, beans have additional health benefits for seniors due to their fibre contents.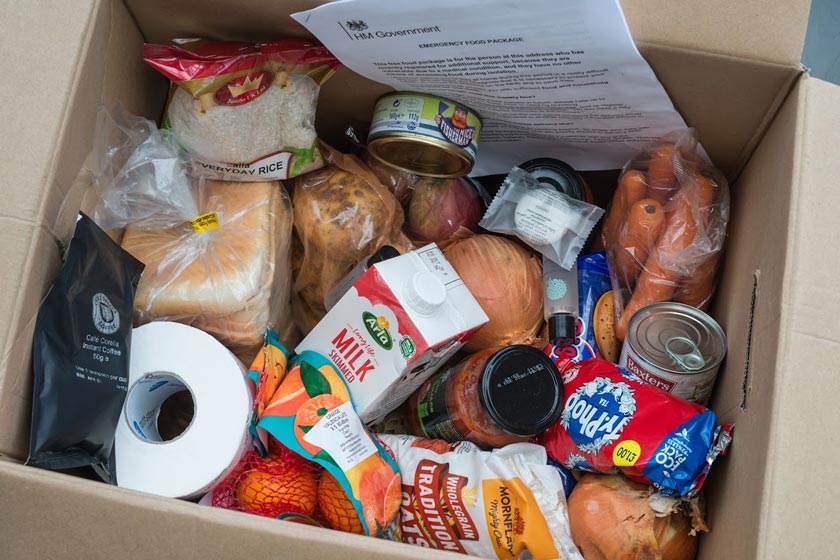 Textured vegetable proteins (TVP), i.e., soy-based protein, have texture and taste like meat. These proteins are shelf-stable, almost have no fat, and are reasonably low in price. These properties make TVP a good candidate for long-term emergency food supply for seniors.
Vegetables and Fruits
The importance of vegetables and fruits in seniors' long-term emergency food list is their vitamins and minerals necessary for our body and mind's excellent function. Homemade canned vegetables and fruits in the water with almost no adding sugar would be appropriate for long-term storage for around 1 or 2 years. If you plan to put together an emergency food kit for seniors, you can consider freeze-dried fruits and vegetables. Like beans, this group contains a high amount of dietary fibre that is useful for seniors' gastrointestinal health.
Whole Grains (Quinoa, Oat)
Whole grains are an excellent source of dietary fibre, vitamins (especially B groups), and minerals. However, although almost all grains look sturdy and rigid, like wheat or rice, they are susceptible to mould growth due to their moisture and temperature sensitivity.
All these reasons lead to limiting their storage time. Fortunately, there are still some options you can store for the long run by using some treatments. Quinoa and oat are whole grains that are shelf-stable for years if you keep them in a mylar bag containing oxygen absorbance materials. By doing so, you can benefit from this valuable food even if you unpacked them after several years.
Low-Fat Milk (Or Alternatives)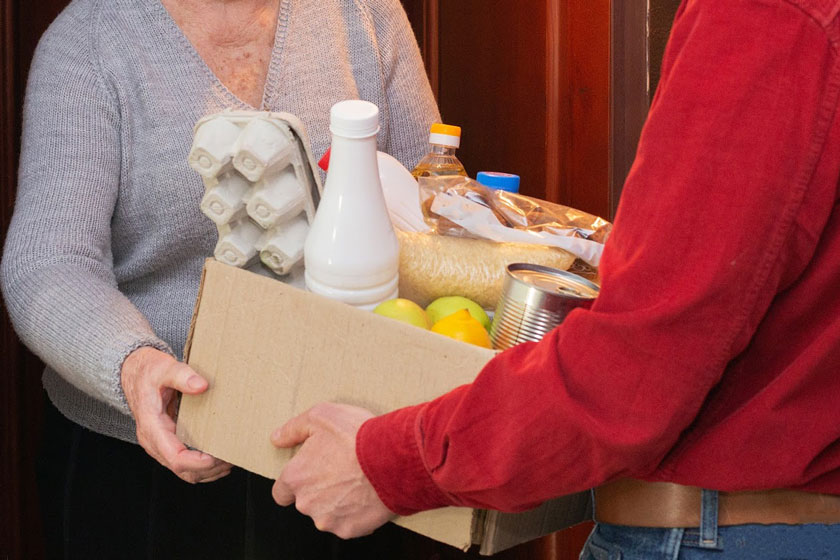 Everyone knows that milk and milk products are reasonably necessary for human health. These products are a perfect source of calcium and somewhat vitamin D (both needed for our bone and teeth strength, proper muscle function, etc.). There is commercially available fresh milk you can store for six months at ambient temperature (sterilized milk). Nonetheless, suppose you are willing to keep milk for more than six months. You can consider powdered milk which is also commercially available in different brands in the market.
Other milk products, especially the fermented ones like cheese and yogurt, have high nutritional value and are shelf-stable enough to be categorized in the emergency food lists for seniors. Hard cheese like cheddar or parmesan has low moisture and low-fat content, so you can successfully store them for months. (it's better to keep them in the sealed pack and refrigerator or cold temperature). If you plan to keep the cheese for more than several months, freeze-dried cheese would be a perfect option, provided that it uses impervious packaging. Powdered yogurt, i.e., freeze-dried yogurt, is another milk product you will keep for up to two years if you store it properly.
Vitamins (And Medicine)
As mentioned earlier, regular foods contain our needed vitamins. However, seniors can not properly absorb enough vitamins from food for various reasons, and eventually, we see vitamin deficiency in seniors. Still, their body requirement is higher than the amounts in the food. Since vitamins are essential to mental and physical health, having access to these nutrients will help get stuck at home. So, consider Vitamins on the emergency food list for seniors.
water
Having access to safe drinking water is quite important in an emergency food supply for seniors. The required amount of water per person per day is 3.8 litres for drinking, cooking, and hygiene.
Final words
Being prepared for situations where we have to stay at home, like a disaster or a global pandemic, will help us better cope with the situation. A precisely prepared emergency food list for seniors will come in handy and guarantee their physical and mental health during those periods and improves the mental health of the elderly during COVID-19.