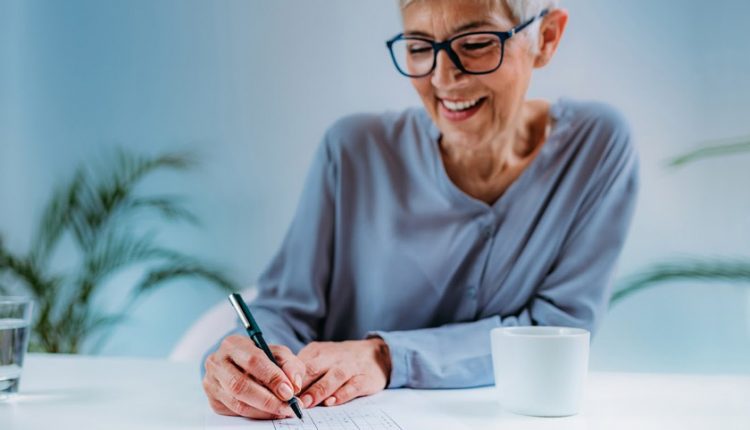 Top 11 Fun Brain Games for Seniors That Hone Their Skills
You become wiser, more experienced, and more knowledgeable as you age. Therefore, having a sharp brain and a good memory is crucial for remembering and applying all we learn throughout our lives. But as we age, we might experience unfortunate situations in which we find ourselves struggling to remember something. Many get scared because they think it is a symptom of Alzheimer's. But if you look at forgetfulness as a natural part of ageing, handling it would be so much easier for you.
Believe it or not, you can train your mind to be more active. You can do it even more unbelievable simply by playing games. The goal of some games is to keep seniors entertained while improving their minds. This article will introduce some of the most popular and enjoyable games for seniors, beneficial to our brain health and enjoyment.
What Are the Best Fun Brain Games for Seniors?
For staying sharp, you should know which games to play. There are mainly two kinds of games: games for seniors to entertain themselves and games designed to help them train their brains and improve their memory. Finding a contest related to the second category is not the end of your search. The game should also offer you the proper tools suitable for your needs. There are a few things that help seniors find the games ideal for them:
Format: Over-complicated games are not good. A brain game needs to be senior-friendly. Game formats should be simple, and it should not take seniors over twenty minutes to figure out how to play a game.
Price: When it comes to online games, users find themselves asking a few essential questions: Is it a free game? Does it have in-app purchases? Are there any features of an app that you can unlock without paying a subscription? Indeed, if a game is good enough, it is worth spending for a premium account. But fortunately, there are also many free games for seniors that serve the same purpose as the paid ones: keeping the seniors' minds sharp in a fun and entertaining way.
Difficulty: The best games start simple and get increasingly difficult as they progress. This way, the player can grow with the game. Seniors want to play games that are challenging yet not highly frustrating. Choosing brain games that aren't impossible for your loved one to handle if they have Alzheimer's or dementia is essential. Take it slow with some beginner puzzles and move on to more challenging puzzles when you feel ready.
With the above points in mind, we have gathered a list of free or affordable games for seniors in a simple format and not too hard for beginners. The first four numbers are board games, and the following numbers are online games and applications.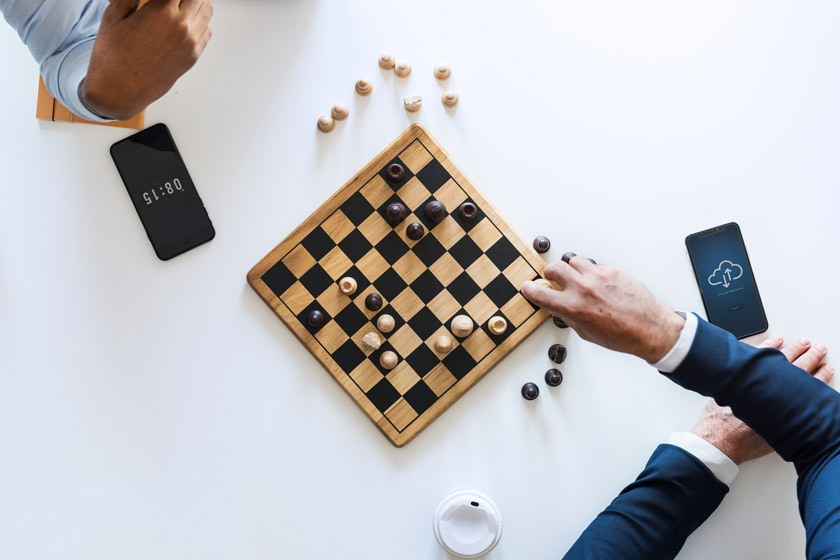 1- Chess
It is no accident that this classic game, with a history of 900 years ago, is seniors' favourite. It has more than 900 years of history. Chess is an excellent way to train your brain since it improves your memory and helps you practice strategic thinking. Chess requires strategic thinking and planning, which improves problem-solving skills in seniors. Seniors experiencing age-related cognitive decline may benefit from this, as it keeps their minds active and engaged. In addition to playing this game on a board, players can do it online against other players or the computer.
2- Scrabble
One of the top 10 word games for seniors is not only a way to have fun but also a terrific way to stay mentally fit. Since this game challenges you to find words, increase your creativity and correct your spelling, it is considered one of the best memory games for seniors.
3- Sudoku
If you think numbers are boring, then you are wrong. Playing Sudoku is an excellent example of how you can play fun games with numbers. The goal of Sudoku is to arrange all the numbers from one to nine in the sub-grids. So, there are no repeats in the rows. Playing Sudoku improves your short-term memory and concentration. If you'd like to play, try this online version of Sudoku.
4- Crosswords
Who doesn't like crosswords? Almost anyone from any generation finds word puzzles entertaining, and crosswords are among the most popular forms of these word puzzles. While the original crossword is a physical game, you can find many online versions of it for computers and phones, just as you can for chess, scrabble, and sudoku. So playing crosswords is one of the easiest ways to train your brain and memory and improve your vocabulary and knowledge.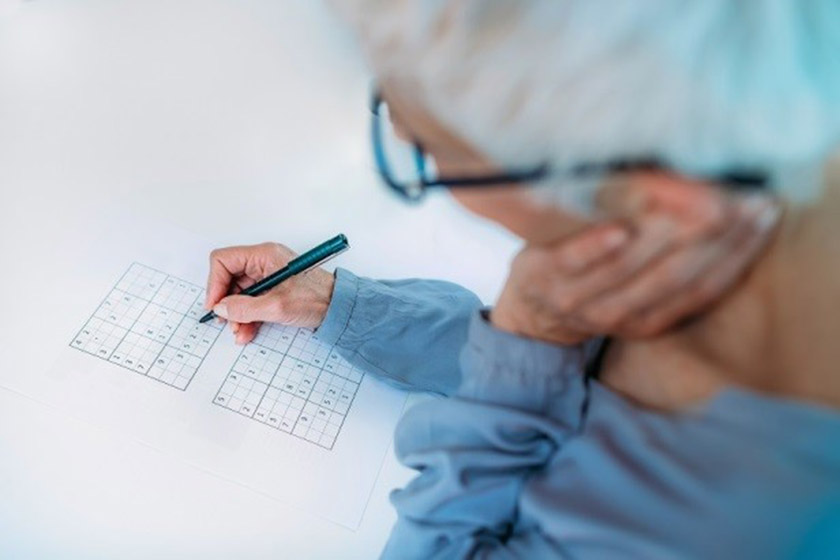 5- Elevate
Now that we have named the most popular games available, both online and physical, it is time to browse some of the best apps to improve memory. Elevate is an app that provides more than 35 games, aiming to improve the player's brain function. This app is available on both Android and IOS. Playing with apps has the same benefit as physical games and significantly impacts your view of technology, hence showing the necessity of having a smartphone for seniors.
Available for: IOS and Android
6- Lumosity
Lumosity is an online program, probably the most established one backed by science, with a collection of games designed to improve memory, attention, flexibility, processing speed, and problem-solving skills. Science-based games, tests, and activities on Lumosity help you improve your brain function.
7- Peak
Another mobile application that helps you train your memory is Peak. Peak is also a brain game collection that enables you to focus better and improve your memory, problem-solving, and mental agility. It also motivates you by showing your performance against other players.
Available for: Android and iOS
8- Duolingo
Duolingo is a language learning app with the largest number of users. The app offers courses in 106 different languages from all over the world and lets its more than 300 million users practice their language learning skills. It may not seem like a game to you, but the app is user-friendly and has an environment that is so engaging, creative, fun, and entertaining that any user will enjoy it.  After all, what could be a more efficient way to improve your memory than learning a foreign language as a senior?
Available for: Android and iOS
9- Triviaplaza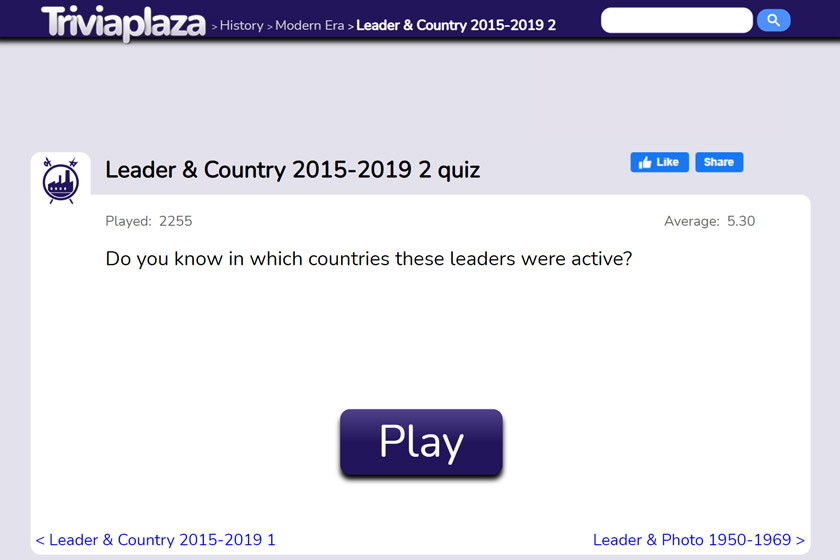 Nothing helps seniors improve their memory like trivia games. The seniors enjoy taking trivia quizzes about different topics and learning interesting facts. Triviaplaza is a free online game collecting many different trivia games, enabling you to exercise your brain and recall your gained knowledge on every subject.
Available for: Website users
10- 4 Pics 1 Word
This fun and free game provide endless puzzles in a straightforward format. You see four pictures that all have something in common. That common feature is the word you have to guess. There have been over 250 million downloads of this word puzzle game for IOS and Android.
Available for: Android and iOS
11- Witty Words
The Witty Words game is designed specifically for seniors. By using large buttons and sufficient contrast in the design process, Witty words aim to improve the user experience for visually impaired people. The words can be viewed for a limited time and then remembered and solved.
A game can stimulate the brain, enhance memory, improve cognitive function, and entertain. Crossword puzzles and word connections challenge seniors' memory and test their vocabulary. The game can be helpful for brain and memory practices.
Conclusion
It was just a list of top games we consider better than the others. But generally, any word game, trivia game, and any card game that helps to improve cognitive skills and memory is your game. Overall, brain games are excellent mental trainers that help you improve your memory and brain function. Whether you go for physical games for seniors or free online games for seniors, you are the winner because you have discovered a way to have fun and stay sharp at the same time. And this is only one of the benefits of games for older adults.