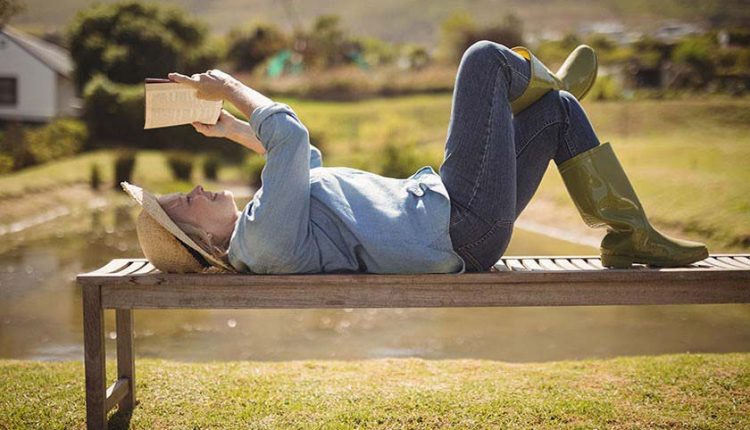 Top 10 Must-Read Novels for Seniors
Scientific studies indicate that reading benefits older adults in more than one way, from relaxing and enhancing experience to improving memory circuits, enhancing decision-making, and perhaps even delaying the symptoms of dementia and Alzheimer's Disease. Reading can also help seniors with sleeping disorders have better sleep. The list of the top ten must-read novels for seniors with a reader review from Goodreads will help you find the books you can enjoy reading.
Additionally, you can read about the best podcasts for seniors in our previous articles.
1. A Man Called Ove, Fredrik Backman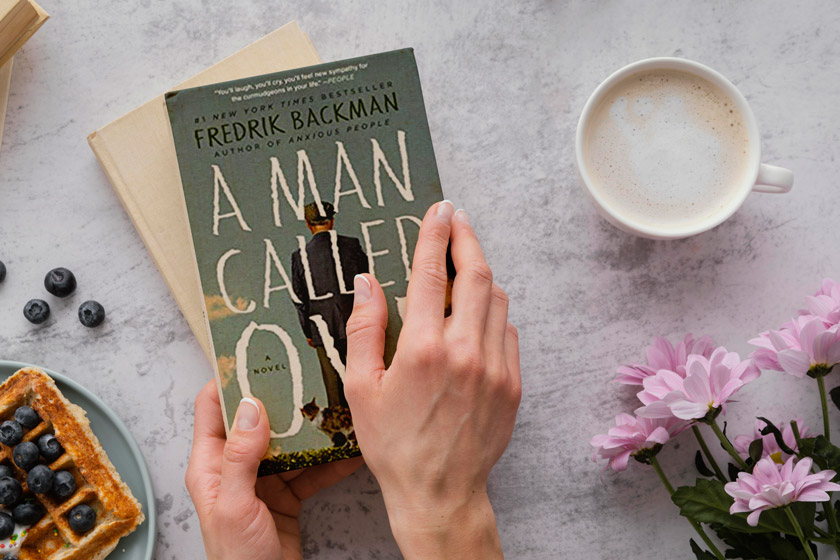 Genre: fiction
This book is among the top ten chosen novels by seniors. A grumpy yet loveable man finds his solitary life turned upside down when a boisterous young family moves in next door. 
The story focuses on a 59-year-old man by the name of Ove. Throughout the book, we see love, friendship, compassion, grief, and the importance of community and friends in coping with loss. However, habits, routines, and an explosive temper make him an unrelenting creature of habit. A man who does not care about political correctness or tolerance: he is known as the bitter neighbour from hell in his community. Unless you start looking closer, it is easy to mistake him for that.
Elyse Walters has said:
" This is a tale that makes you appreciate life! I vote *OVE* as 'character of the year'! The author has created the most memorable character to be found in a novel -in years."
2. The Mirror & the Light, Hilary Mantel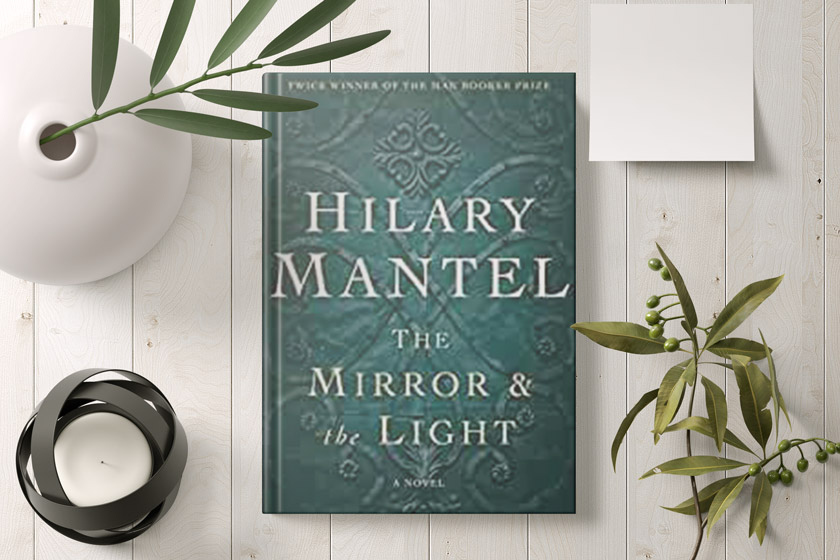 Genre: Historical Fiction, Biographical Fiction
The story began in May 1536. A French executioner in a heartbeat decapitates Anne Boleyn. While her remains are tossed into oblivion, Cromwell takes breakfast with the victorious. The blacksmith's son from Putney rises to power and wealth from the bloodbath of the spring, while his formidable master, Henry VIII, settles to short-lived happiness with his third queen, Jane Seymour.
Gumble's Yard has said:
"Simply magnificent – in my view, the strongest of a Trilogy whose first two volumes were among the most deserving winners in Booker history."
3. Invisible, Lorena McCourtney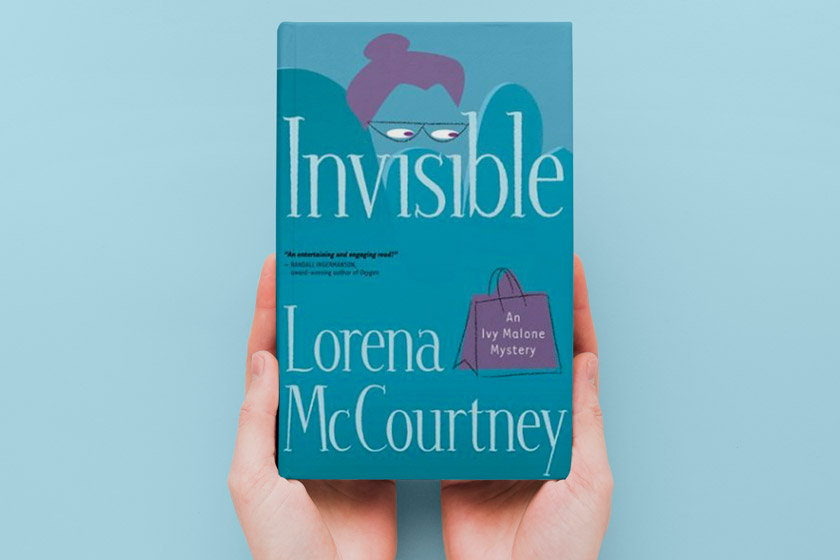 Genre: Mystery, Christian fiction
As a well-written first-person mystery, Invisible is on the list of top ten novels chosen by seniors. However, having a curious mind sometimes gets Ivy Malone into trouble, and her discovery confirms that she can easily escape the public's eye. Using her newfound anonymity and its unexpected advantages, she launches an unofficial investigation into vandalism at the local cemetery.
Cheryl has said:
"This is a new favourite author! I will be reading the entire series, and she is a Christian author who makes me feel good about recommending her books. Ivy Malone is a great character and a complete crack-up! I laughed out loud on numerous occasions."
4. The Old Man and the Sea, Ernest Hemingway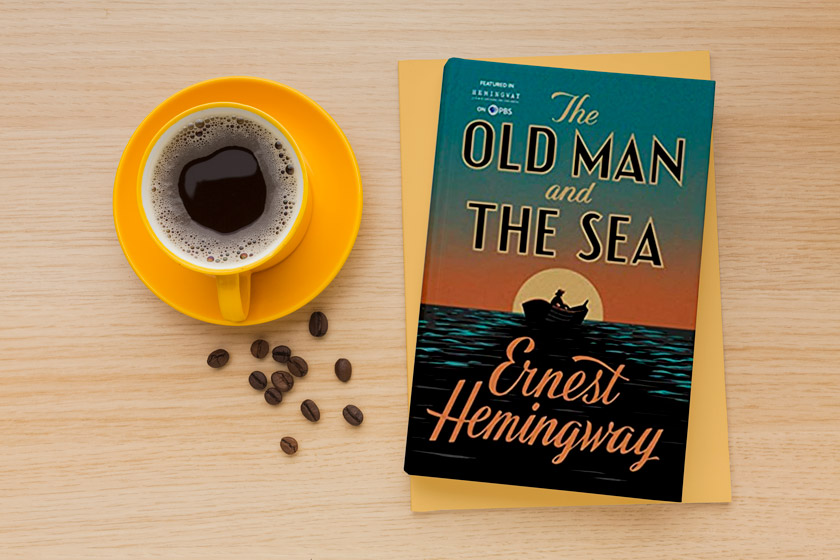 Genre: Novel, Allegory, Nautical fiction
It is the wonderfully told story of a Cuban fisherman in the Gulf Stream. He kills and loses a giant marlin – specifically mentioned in the citation accompanying the author's 1954 Nobel Prize nomination.
Reading- Tam- Ashley has said:
" I enjoyed reading about this character who's symbolic of resilience, loneliness, adventurous spirit, and the writing is thoroughly engaging till the end."
5. Hamnet, Maggie O'Farrell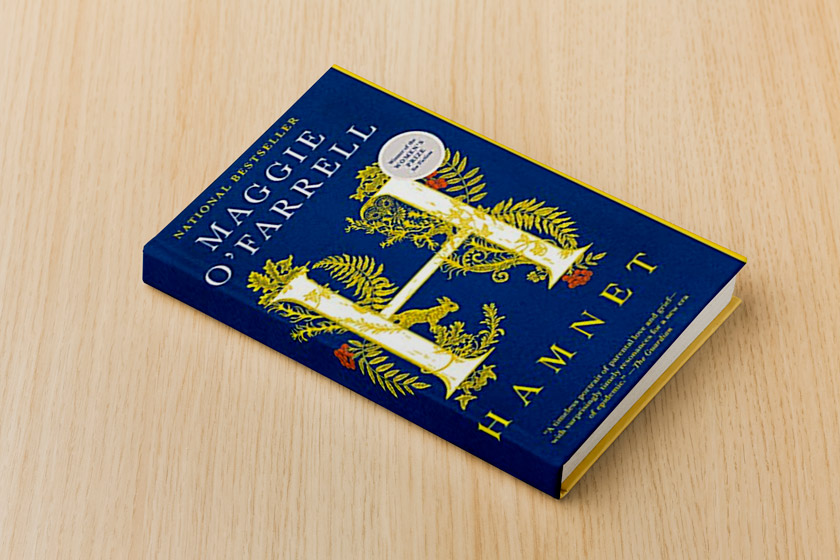 Genre: Historical Fiction, Biographical Fiction
A New York Times Notable Book (2020)
Best Book of 2020: Guardian, Financial Times, Literary Hub, and NPR
On the list of top ten must-read novels for seniors.
This drama, HAMNET, is a poignant portrait of a marriage, with the loss of a beloved child at its center. It reflects Maggie O'Farrell's fascination with Shakespeare's most enthralling play
The 1580s in Warwickshire. Ange is a woman who is as feared as she is sought after for her unique gifts. Judith resides in Henley Street, Stratford, with her husband and three children: twins Hamnets and Judiths, and daughter, Susanna. Hamnet, the 11-year-old son, died in 1596. About four years later, the husband writes a play called Hamlet.
Elyse Walters has said:
"Hamnet was wonderful. My favourite Maggie O'Farrell novel so far! It grabbed me from the start….and I wasn't expecting it to."
6. Dear Edward, Ann Napolitano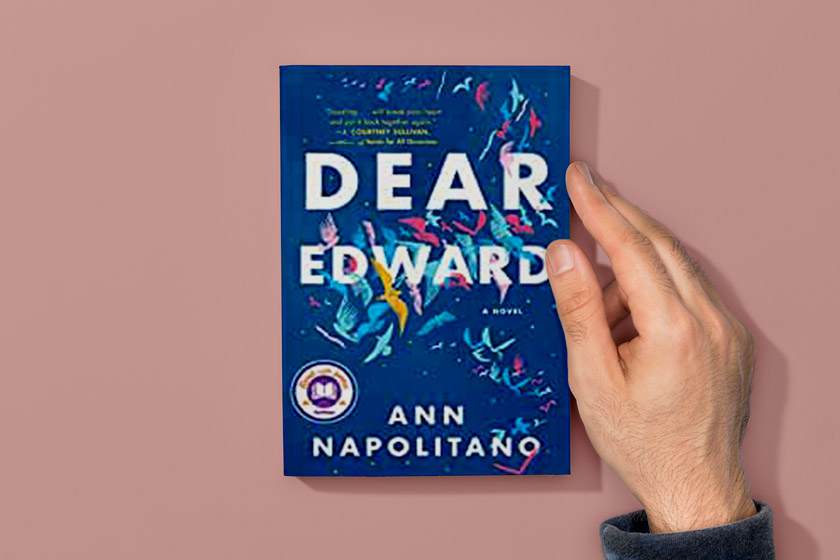 Genre: coming-of-age story, Bildungsroman
In the summer of 1937, twelve-year-old Edward Adler, his beloved brother, his parents, and 183 others boarded a flight from Newark to Los Angeles. There's a Wall Street wunderkind, a young woman coming to terms with an unexpected pregnancy, an injured veteran returning from Afghanistan, and a tycoon who's trying to get away from his controlling wife. The plane crashed tragically. There is only one survivor, Edward.
Christine has said:
"What a wonderful book this is! I just came off a DNF read, so this novel was especially welcome. Ann Napolitano is a new author for me, but she is definitely on my radar now."
7. The Little Old Lady Who Broke All the Rules, Catharina Ingelman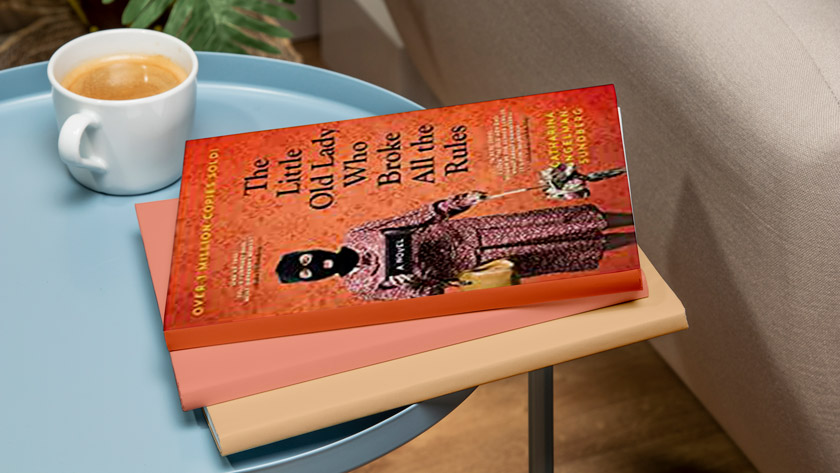 Genre: Novel, Fiction, Humour
79-year-old Martha Anderson dreams of escaping her care home and robbing a bank. It's not in her plans to live in an armchair, and she plans to snatch money from an investment bank to buy a new house. With the help of her four oldest friends, Martha and the League of Pensioners decide to rebel against everyone and everything. In protest against early bedtimes and plastic meals, they cause an uproar together.
Margaret McCulloch-Keeble has said:
" If anyone's looking for a little, light-hearted, good-natured, warm fuzzy book that has the power to make you titter out loud, then I heartily recommend this yarn. I loved every syllable. 5 stars doesn't come near to its true worth, in my opinion."
8. Major Pettigrew's Last Stand, Helen Simonson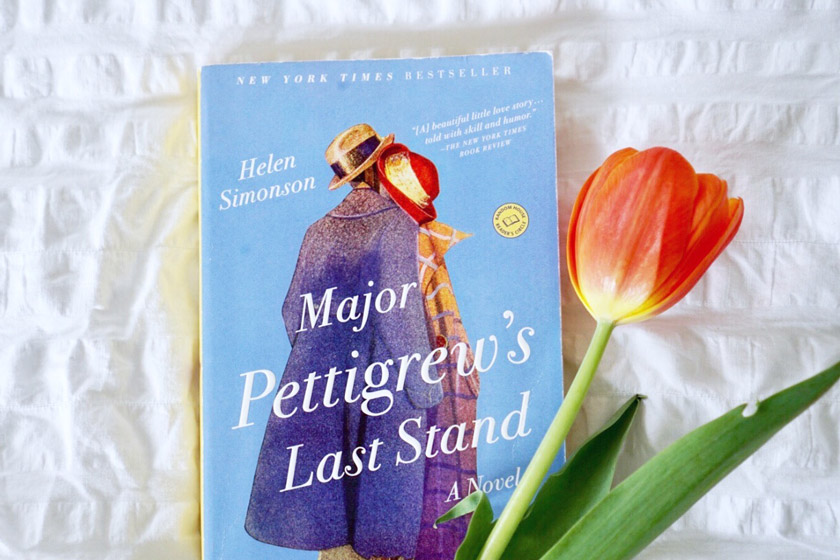 Genre: Fiction, Romance novel
The adventure begins in Edgecombe St. Mary, a charming English village filled with hills and thatched cottages and a set of characters that are as comedic and as familiar as family members. Throughout Helen Simonson's debut novel, Ernest Pettigrew (retired) proves to be an unexpected hero. This charming, witty, courtly, and always witty Major Pettigrew will ultimately win you over from the very beginning.
Kate Quinn has said:
"There has not been so perfectly English a read in its deadpan humour in a very long time."
9. The Thursday Murder Club, Richard Osman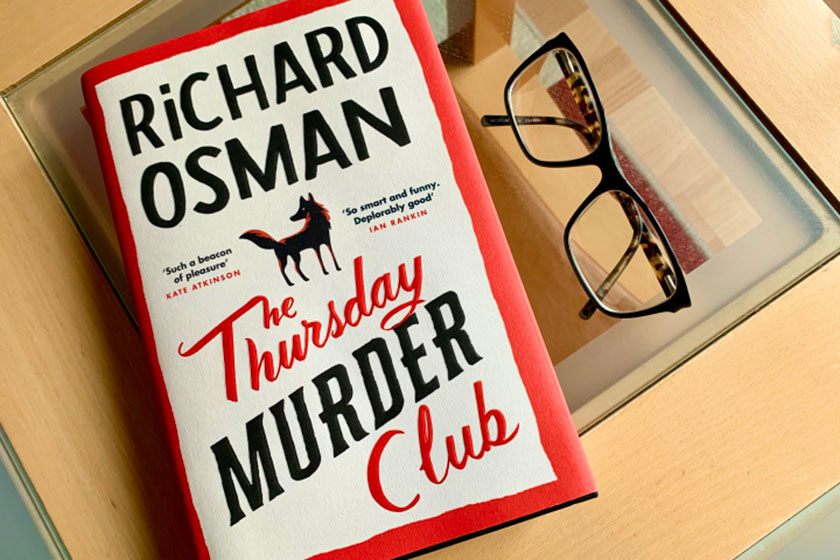 Genre: Fiction, Mystery, Crime novel
The Thursday Murder Club comprises four unlikely friends who meet weekly in a quiet retirement village to talk about unsolved crimes. Elizabeth, Joyce, Ibrahim, and Ron are well into their eighties, but they still have a few tricks up their sleeves.
Michael David has said:
"This fun book gave off tons of joy as I made myself an honorary member of The Thursday Murder Club while reading it."
10. 1984, George Orwell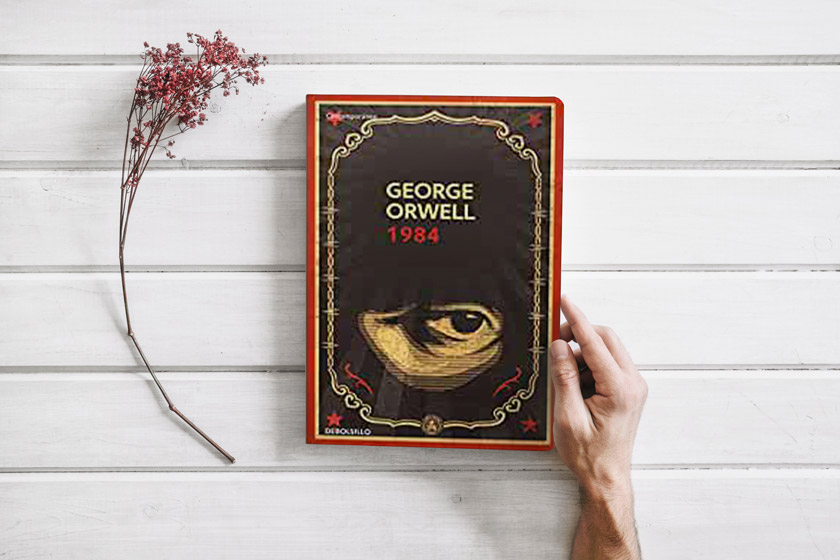 Genre: Science Fiction, Biography, Political fiction, Social science fiction, Dystopian Fiction
Nineteen Eighty-Four is a seminal text of the 20th century that grows increasingly unsettling as we approach its futuristic purgatory. In 1949, George Orwell's political satire was published. It shows a bureaucratic world as envisioned by the author and a poor stiff's attempt to survive. Among the novel's greatest strengths is Orwell's ability to portray hell in such a straightforward way, as well as his prescience of modern times. Nevertheless, it's ranked among the terrifying novels ever written, requiring reading for students since its publication.
Matthew has said:
"Yes! This book! Amazing! Terrifying, brutal, intricate, prophetic – and, in one big word, GENIUS!"
Final Words
If you are wondering how to spend time in your retirement, reading is widely accepted as one of the most positive habits a person could have for the numerous benefits it offers. During the ageing process, people tend to do less reading and watch TV instead, typically top series for the elderly. However, the health benefits of reading may make you reconsider swapping the remote for a good book instead.