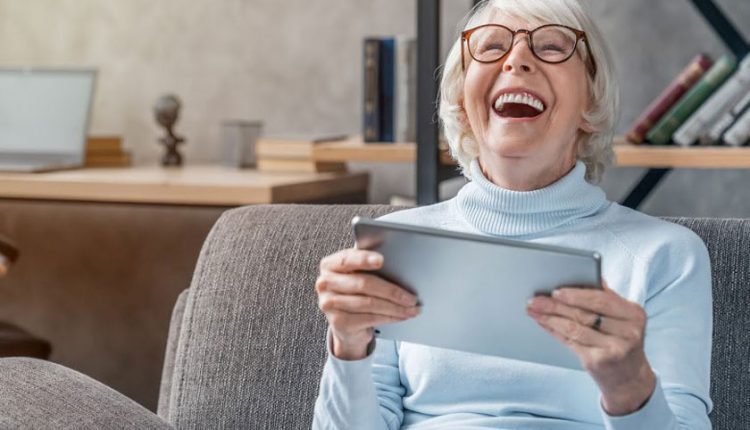 Top 10 Series for the Elderly: You Don't Want to Miss
Let's accept that everyone love's good entertainment accompanied by a comfy couch, particularly now that we all need a break from the continuous 24/7 cycle of terrible news in the world. However, senior television programs are often restricted to local channels. They can get overwhelmed by news or disappointed by less than stellar entertainment. We believe that our seniors deserve better entertainment choices. So, let's change the channel!
Fortunately, today's technology allows anyone to watch top series for the elderly through apps and streaming services. So, grab some snacks, curl up on the couch, and look at our list of top 10 binge-worthy shows worth staying home for.
Furthermore, if you are interested in discovering how the elderly can be entertained, here are some TV shows and movies produced by Netflix, Amazon, and others to help you.
1. The Great British Baking Show
Individuals of all ages will enjoy the baking challenge. It has just the right amount of suspense as you wonder whose sweets or savoury creations will be successful and who won't. There are also some well-known dishes in the United States, but they may be unfamiliar to another nationality. You will then be able to learn about new cultures over your opponents. During the baking process, contestants and judges exchange their advice.
Unlike American cooking contests, the contestants are friendly with one another. They seem genuinely upset when one of their peers is disqualified from the program, which adds to the appeal of The Great British Baking Show. This culinary competition has multiple seasons available on Netflix. Each season consists of ten episodes concentrating on various baking challenges ranging from pastry to pudding. Each episode is about an hour long. There are also several holiday specials on the show.
Rotten Tomatoes Rate: 89%
2. Our Planet
Are you interested in physics yet? So our planet series provide an astonishing scene for you. This show takes a closer look at the fundamental level until everyone can understand physics complex concepts.
Our planet is a Netflix documentary series with 2 Emmy awards for the producers. Season 1 focuses on a different landscape form from around the world in each chapter. Seniors can appreciate learning about nature and seeing the diverse species worldwide.
The documentary includes stunning footage of real-life wildlife encounters. This series is action-packed and educational, thanks to the excellent narration.
Rotten Tomatoes Rate: 93%
3. Jeopardy
Who doesn't like a good game of Jeopardy? The game show has been running for decades and has become a classic. Seniors will put their skills to the test when listening to Alex Trebek's familiar voice. They could even pick up some fun trivia while watching the contestants compete for cash prizes. Although Netflix does not have every episode of Jeopardy, it does have enough to satisfy your game-show cravings. It's a perfect show to keep seniors occupied during short periods of downtime since each episode is only 20 minutes long.
4. Grace and Frankie
Grace and Frankie is a movie about two senior women who become friends after their husbands declare their love for each other. Their relationship, however, isn't always straightforward. Jane Fonda and Lily Tomlin star in the comedy, making viewers laugh season after season. Netflix produces this show, which is a fantastic family comedy.
There are currently six seasons available to stream on Netflix, with the seventh season in the works. Each episode lasts between 35 and 40 minutes. As you know, laughter is essential to maintaining the mental health of seniors.
Rotten Tomatoes Rate: 88%
5. The Crown
If you are a fan of British historical series, don't miss out on watching the Crown TV series. The Crown shows Queen Elizabeth's life from the 1940s to the present day. It's based on The Audience, a Tony Award-winning play.
Seniors will recall some of the Queen's significant events, political turmoil, and decisions throughout her reign. This show also has much drama since it discusses the Queen's intimate relationships with her closest. The Royal Family's inner workings can astound you. Netflix is currently streaming three seasons of the show, with plans to produce more. Each episode lasts about an hour and a half.
Rotten Tomatoes Rate: 90%
6. the World's Most Extraordinary Homes
All fantasize about their ideal home. The World's Most Extraordinary Homes display features incredible dwellings from all over the world. These homes' stunning architecture and meticulous attention to detail can catch a senior's imagination and fancy. These structures are unusual, and they may even give you some design ideas for your own house.
This show has many seasons on Netflix, and each episode lasts about an hour. Take a journey worldwide to see some of the most charming houses you've ever visited. Additionally, the list of virtual museum tours in the world can be a wise choice for you because you can watch excellent museums worldwide only with your smartphone.
7. The Final Table
Are you looking for a new show to watch? Netflix's The Final Table is an original series. This show is a culinary competition that takes place all over the world. Chefs participate in pairs in the preliminary rounds of the competition to produce culinary masterpieces worldwide. As the match progresses, chefs compete individually until only one winner remains.
The fast-paced competition and delicate creations can appeal to seniors. Unlike the Great British Baking Show, the Final Table focuses on fine dining and recreating classic foreign dishes. One season of the show is currently available to watch on Netflix. Each hour-long episode focuses on a different country.
Rotten Tomatoes Rate: 38%
8. The Good Place
Another Netflix comedy is The Good Place. Seniors can binge-watch the entire series on the streaming service, which has this amusing and lighthearted show season. The story revolves around a woman who arrives in the afterlife and isn't quite at ease in her new surroundings. Kristen Bell's excellent acting performance and clean humour will appeal to seniors.
Rotten Tomatoes Rate: 97%
9. The Toys That Made Us
Are you a fan of nostalgic things? Or collect something when you are younger? The Toys that Made Us, a Netflix original series, will transport you back in time. Seniors may remember some of the toys they used to play with or bought for their children to play with. The show is available on Netflix in three seasons, lasting about 45 minutes each. Every episode is dedicated to a different iconic toy. There's also a version of this show called The Movies that made us, which seniors can enjoy as well.
Rotten Tomatoes Rate: 100%
10. Call the Midwife
Call the Midwife is an excellent drama that senior citizens can become addicted to. Fortunately, Netflix has all eight seasons of this show. The show is set in East End in the 1950s. The story revolves around a midwife working in a nursing convent. Seniors would make associations with characters as they followed the plot, and it soon became a beloved BBC production.
Each episode lasts approximately an hour. Many other shows and movies are available on Netflix that seniors can enjoy. It's easier than ever to read, laugh, or pass the time with today's technology.
Rotten Tomatoes Rate: 89%
Final Words
The Golden Girls, I Love Lucy, and The Cool Kids are other famous TV series that suit seniors. Also, Downtown Abbey is another breathtaking TV series made so professional that you can enjoy watching it.
Julian Fellowes produced and co-wrote Downtown Abbey, a British historical drama television series set in the early twentieth century. The story was about the aristocratic crawly family and their servants who lived in Yorkshire between 1912 and 1926, with significant events affecting their lives and the British social structure. Sinking the Titanic ship, World War I, The Spanish Influenza Pandemic and The Marconi Scandal are depicted in the second series.
You can watch many historical events in this TV series. We can put many TV shows or series on this list, but you can develop them as you wish. Besides, we provide a list of top hobbies for seniors; you can find your favourite from this list.