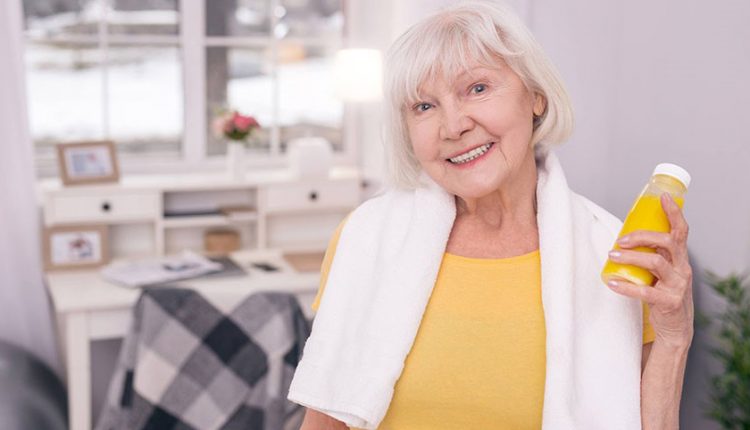 Post-Workout Recovery Drinks: Senior's Guide
Can you believe people who do not exercise regularly may lose up to 80% of their muscle strength? That might literally be the last thing we want in our golden years. But discussing exercise is always easier than actually doing it. We need assistance and boosters, and that's where the post-workout drinks say hello.
Food and drinks that you consume after a workout are essential to restoring energy, building muscle, and burning fat. 
The following list includes some practical ideas for rehydrating after exercise, replenishing depleted glycogen stores, and repairing muscle tissue. Whether you are trying to lose weight or want to have a healthy lifestyle, reading this article about what to eat after a workout can be useful. You can also read about what to eat after a workout in our magazine.

What to Drink After a Workout for Seniors?
When it comes to seniors' health, post-workout drinks are really important. During a workout, you lose fluids through sweat; replenishing those fluids is vital to prevent dehydration. Drinking water or a sports drink with electrolytes can help replace lost fluids and minerals. Similarly, after a workout, your muscles need to recover and repair. Consuming protein-rich drinks can help rebuild and strengthen muscle tissue. To burn fat and build muscle and recover faster, you need to rehydrate; here are some beneficial drinks which contain vitamins for the elderly and help you rehydrate.
Tart Cherry Juice
Drinking tart cherry juice after a workout can prevent muscle damage as it is loaded with anthocyanin. Cherry juice is an excellent beverage for both endurance athletes and people who enjoy exercising; it's also an excellent source of vitamins for the elderly.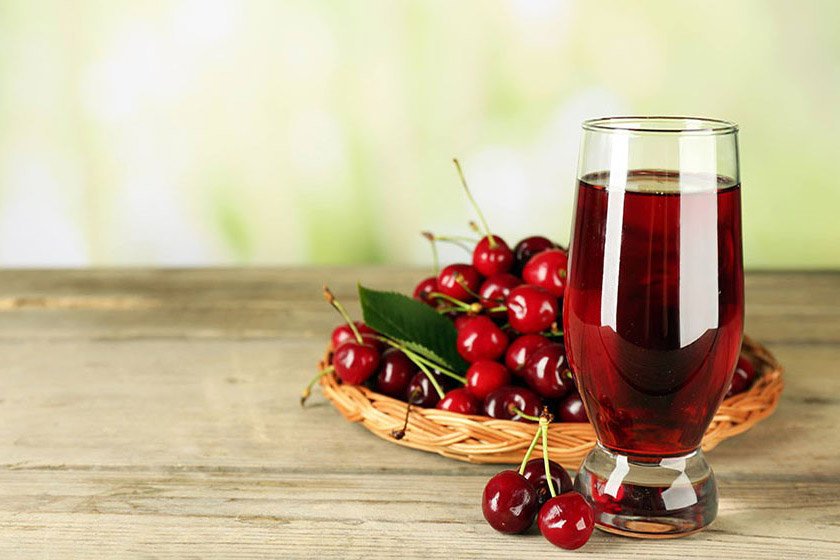 Green Juice
You can make green juice by mixing kale, cucumbers, celery, ginger, and apples if you're thinking about what to drink after a workout. Green juice is one of the best post-workout beverages.
Cucumbers help regulate body temperature and provide cooling. Kale is full of calcium and replaces lost electrolytes. Any juice with celery will hydrate after exercising and restore electrolytes.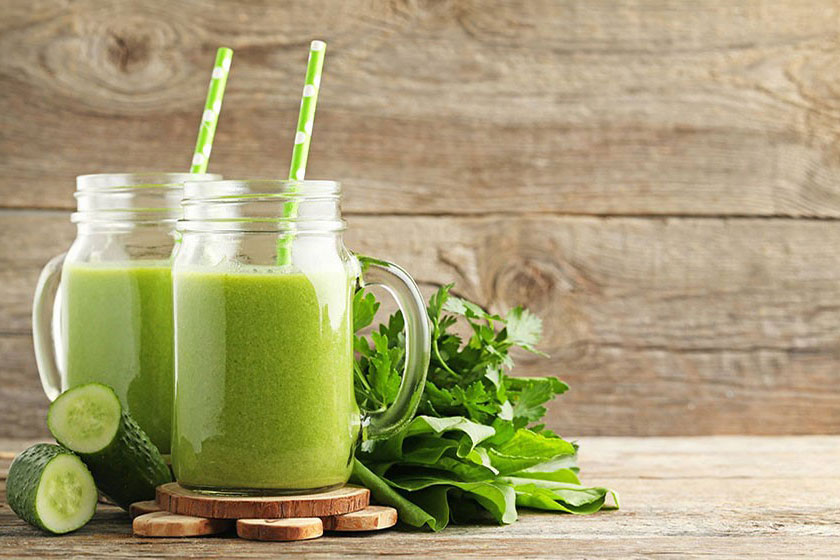 Beetroot Juice
You can increase your performance by drinking beetroot juice, which increases plasma Nitrate. It also helps you stay healthy by maintaining a healthy weight. You can add mint, carrots, or apples to enhance the taste.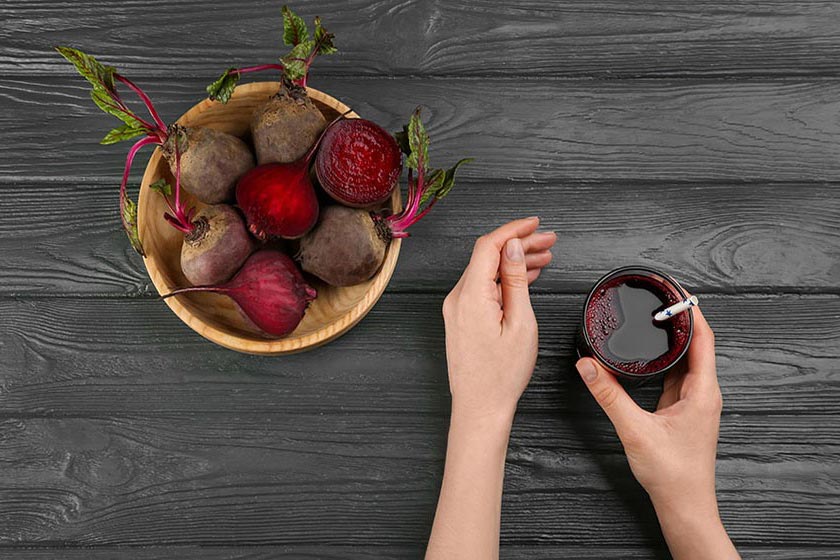 What to Drink After a Workout to Lose Weight?
Weight loss in the elderly is not as difficult as it sounds. The best exercise for seniors helps you lose weight by burning extra calories. Weight loss will be followed by fatigue and constant tiredness; among the benefits of Fruit Vs. Fruit juice for seniors is also weight loss that the elderly can help with weight loss by drinking healthy juices. But what to eat after a workout to lose weight is also essential.
After your workout session, you should consume carbohydrates and protein to help replace your glycogen stores and build muscle. The timing is also important; don't wait more than 30 minutes to get the best result.
Water
To enhance metabolism, digestive and kidney health, you should drink water, whether you work out or have a sedentary lifestyle. Studies suggest that water may help with weight loss in various ways, including suppressing your appetite, boosting your metabolism, and making exercise more manageable and more efficient, all of which could contribute to weight loss results on the scale.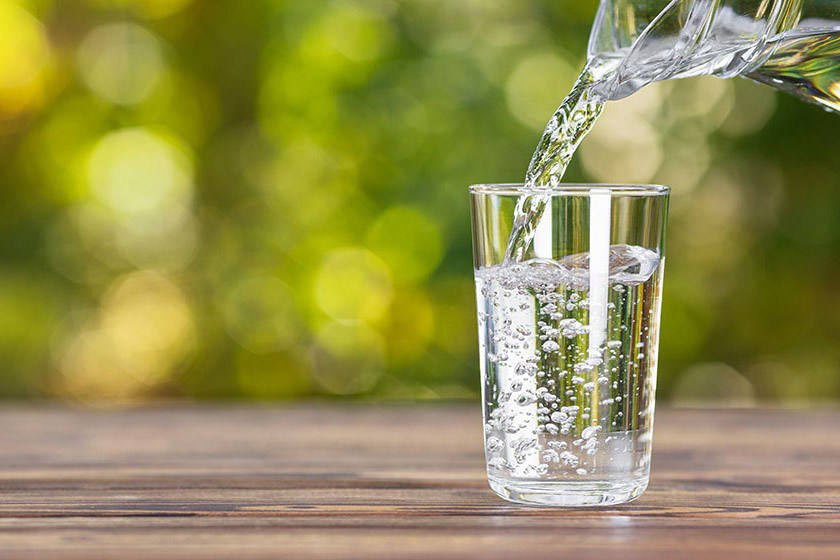 Low-Fat Milk
Milk is an excellent source for the elderly. Milk contains sodium and potassium, which play a crucial role in electrolyte balance in your body. You can't replace the water you drink daily with milk, but a balanced portion of milk will help you stay hydrated. Besides providing energy, milk also contains calcium, which helps you lose weight.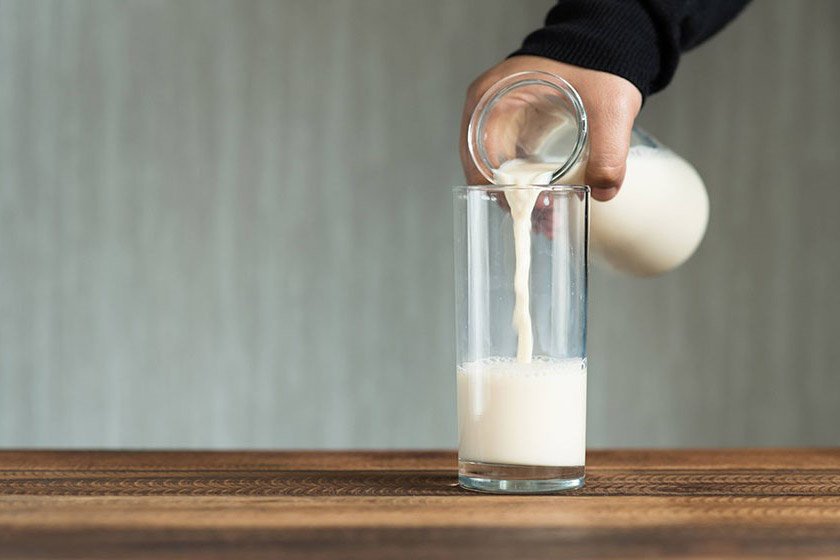 Fruity Radish Juice
Radishes are high in antioxidants, including catechin, pyrogallol, vanillic acid, and other polyphenols. Radishes also contain a lot of vitamin C, which helps protect cells from damage. Since radishes are a great source of fibre, they can help maintain a healthy weight and BMI range for seniors.
To make fruity radish juice, you can mix apples, lemon, carrots, celery, ginger, and orange.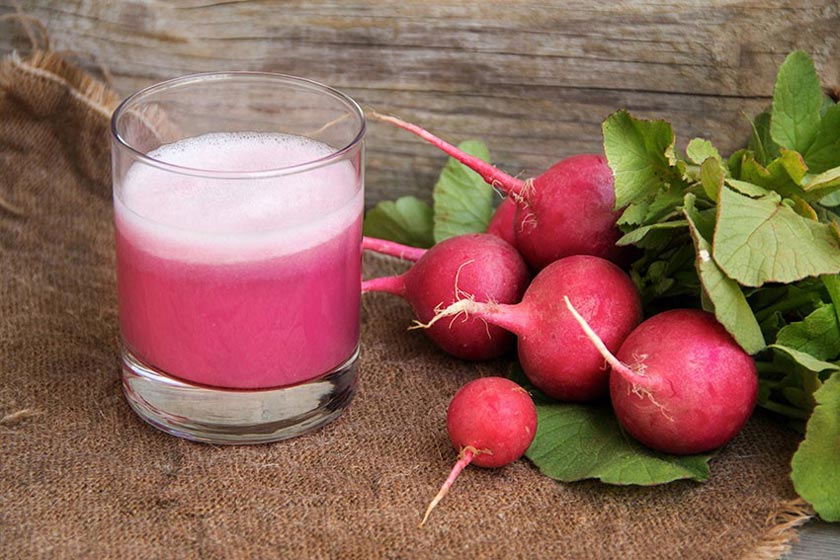 Black and Green Tea
Since tea contains high antioxidants, it helps reduce muscle soreness and speed muscle recovery after exercise. Both black and green tea are excellent post-workout drinks. Green tea can also boost your metabolism and help you lose weight.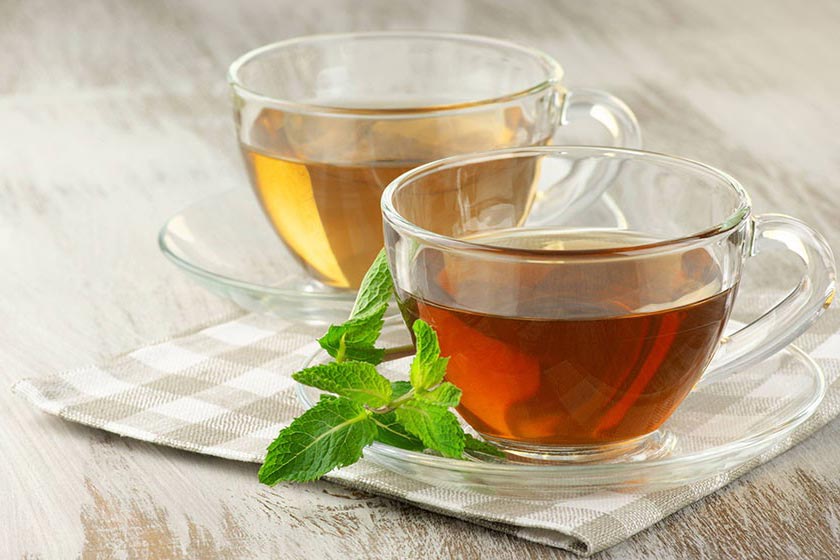 What to Drink After Morning Workout for Seniors?
The morning workout for seniors also has some guidelines for drinking, which will be discussed in the following.
Chocolate Milk
Since chocolate milk has high water content, essential electrolytes, protein, and carbs to replace lost glycogen, it's a great post-workout drink. Several studies suggest that chocolate milk is beneficial, particularly to cyclists, endurance athletes, and runners.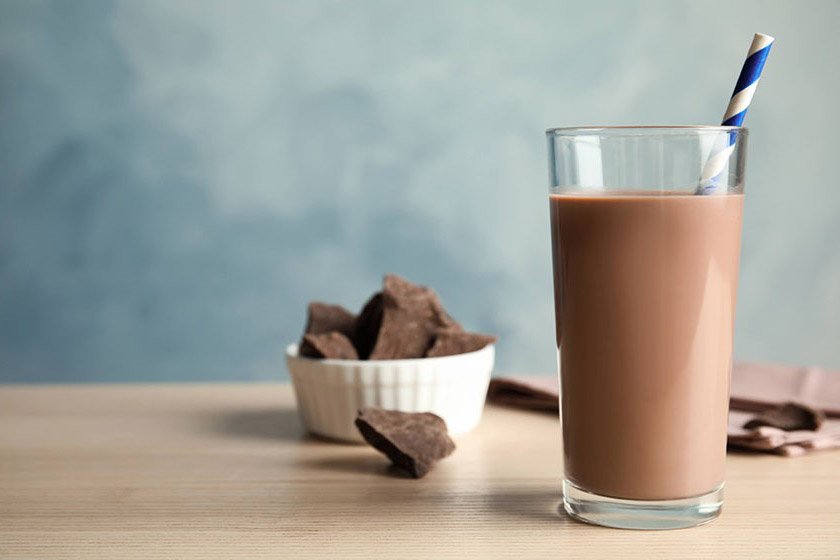 Coconut Water
Coconut water contains high electrolytes, antioxidants, and nutrients, making it a great post-workout beverage. It contains potassium, magnesium, and calcium that can help us have stronger bones.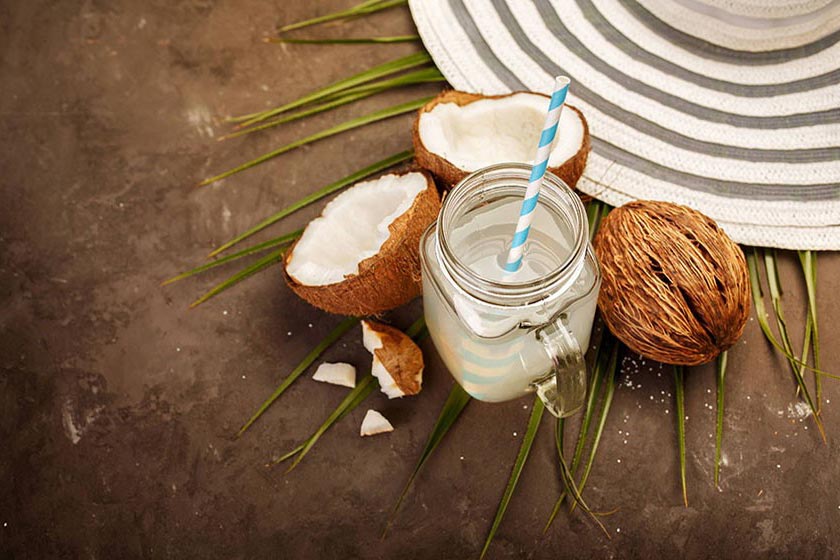 Non-Dairy Milk
Whether you are lactose intolerant or want to enjoy a different beverage after your workout, non-dairy milk is a great option. There are several kinds of non-dairy milk, and each of them has different sorts of minerals.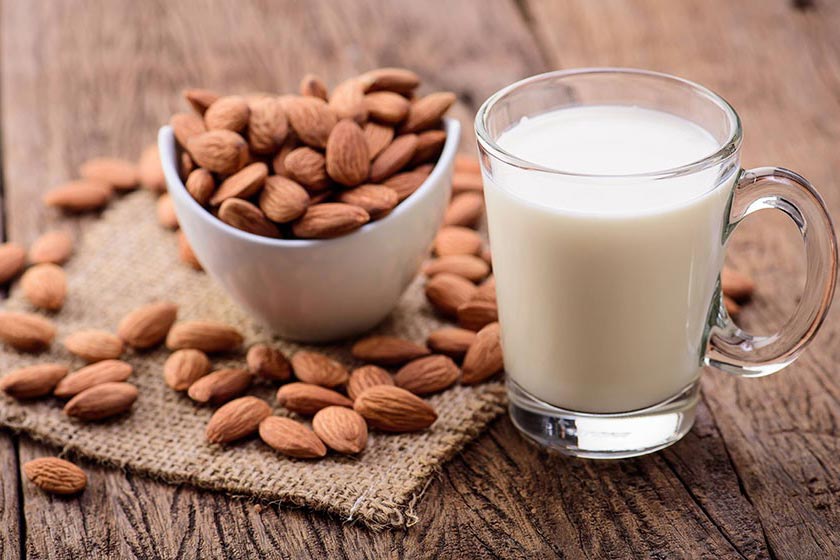 Hemp Milk: it is high in protein, healthy omega-3 and omega-6 fats, and no carbs.
Oat Milk: oat milk is a good source of fibre and carbs. It is also naturally sweet and contains a small amount of soluble fibre. Soluble fibre forms a gel during digestion by absorbing water, making it easier to digest and feel full longer. It may also help keep blood sugar levels stable.
Almond Milk: This non-dairy milk alternative has a great taste for people who don't like dairy milk or don't want to drink it. However, it can be harmful to those with an allergy to tree nuts. Keep in mind that almond milk is a good source of vitamin E, but it's low in protein, so if you are drinking almond milk as a post-workout drink, it's best to have your protein snack.
Soy Milk: Soy milk is a great option for those who avoid dairy but want a milk beverage with higher protein content. Besides the many health benefits of soy milk, the amount of high protein makes it an excellent post-workout drink for seniors.
Read more: The Benefits of Post-Workout Massage for Seniors.
Final Words
You can choose the best post-workout drink based on your taste and health condition. Try not to wait more than 45 minutes after your exercise session to get the best result. And don't forget what to drink before a workout is also essential for elderly health and helping you towards your goal.