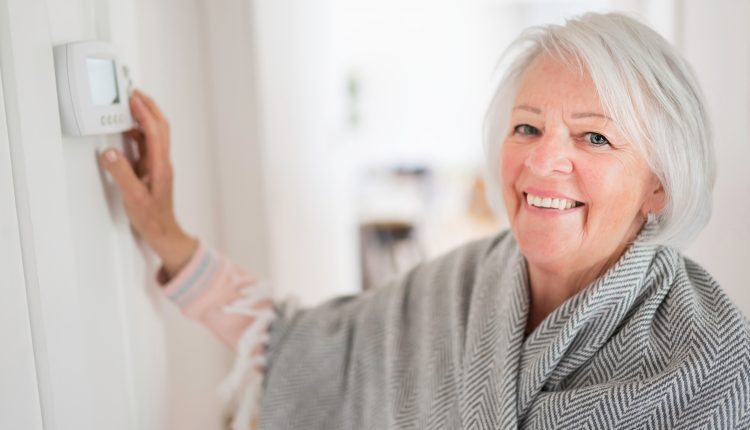 12 "Must Have" Products for Elderly Living Alone in 2022
Living alone offers many seniors a sense of security, comfort, and familiarity. They cherish the gained independence and value their privacy. However, no matter the age, living alone can be challenging, especially for those who struggle with mobility, eyesight or memory. Owing to modern technology and products, seniors can benefit from a more manageable life while alone.
You can watch the following video, which introduces seven unique gadgets for seniors living alone from the YouTube Channel of TheSuperBOO.
In the list below, you will find 12 "Must Have" products for seniors living alone in 2022.
1. Induction Cookers
Don't worry about burning yourself or forgetting to turn the heater off when you have a safe induction cooker. It doesn't use flames and traditional heating elements. Instead, electrical induction transfers heat to the pot. Regarding safety, one fantastic point about these cookers is that the heating stops as soon as you remove the pot. Therefore, if you accidentally turn it on with no pots, it won't get hot.

2. Ring Doorbell/ Smart Security
Ring doorbell is a necessity in every home. It allows you to see, hear and speak with anyone before opening the door. It tracks arrival and departure times and sends notifications whenever someone comes to your door. By connecting it to Amazon Alexa, you benefit from a remote door opener as well.
3. Shower Chair
From now on, showering will be the most enjoyable part of your day! Imagine you are sitting on a chair, relaxing, and at the same time taking a shower; how fantastic! By using a shower chair, there is no need to worry about keeping your balance when taking a shower. It has a removable back and wide legs to avoid tipping. It is the safest product to prevent falling.
4. Mobile Help Medical Alert System
Stay safe and independent with mobile help medical alerts. Generally, using technology is a must for the elderly who live alone. Mobile help medical alert can assure seniors and their families that help is always on the way. Additionally, it comes with advanced features that activate when someone falls; it detects a fall and gives 30 seconds in case of cancellation. If no one cancels the alarm, the system will connect you to the response center. Then, you will hear a voice assuring you help is on the way.

5. Grab Bars
Grab bars can reduce the risk of injury from falls and slips when in a slippery place like the bathroom. To stay safe on your feet, prevent falling, make your home senior friendly, and provide a sense of security, install the grab bar somewhere near the toilet or shower. Depending on your needs, you can also install several grab bars.
6. Simple Universal Remote
Nothing is better than sitting on your couch controlling the electronics with an all-in-one device. You don't need to bother yourself remembering all those extra buttons by using universal remotes from now on. It is easy to set up, and you'll be in control of your home devices with a few clicks.
7. iRobot Smart Vacuum/ Roomba Vacuum
The days of relying on heavy vacuum cleaners are over. These autonomous robotic vacuum cleaners consist of sensors and special drives with cleaning routines. Thus, you do not need to worry about the clouds of dust and the energy you lack. Relax and drink your tea; they know their job.
8. Mueller Ultra Cordless Electric Kettle
One of the most typical causes of kitchen fires is forgetting the kettle on the stove. The cordless electric kettle reduces the fire risk by providing safety and simplicity. Moreover, the kettle heats water faster than those on the stove and automatically turns off when the water comes to a boil.
9. Dementia Day Clock
As we age, it is more probable to lose track of time and date. The dementia day clock is suitable for seniors who have dementia and those who live alone. With its large screen and bright white text, this clock helps you understand the exact time and date of the day in case of confusion.
10. Toilet Frames
Toilet frames are an excellent choice for seniors who live alone and struggle with mobility. Due to the provided armrests on both sides, you feel safer and more secure to lower down and pull up from the toilet seat.
11. Non-Slip Bath Mat
Almost 234,000 people go to an emergency room due to bathroom injuries every year. Using anti-slip bath mats in places prone to wet conditions can lower this number and protect your safety a lot. These inexpensive bath mats require minimal maintenance and work perfectly as the bathroom's main mat.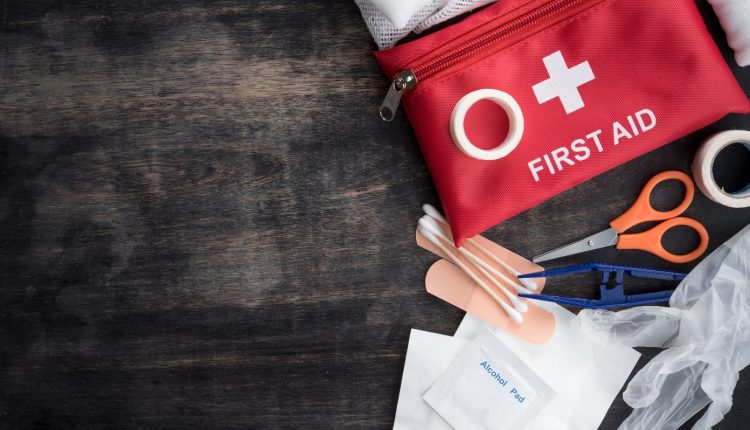 12. First Aid Kit
Last but not least is the first aid bag. Everyone who wants to live alone must provide himself with a first aid bag; in case of injuries, burns, and other medical emergencies. It helps you handle the situation as quickly as possible. Fill the bag with the necessary items such as:
Bandages
Hand sanitizer
Over-the-counter medications
Ice pack
Thermometer
Gauze and tape
Flashlight
Gloves
Safety pins
Final Words
As a senior, nothing can stop you from living alone, and all the above products are here to improve the quality of your daily life while being completely independent. However, bear in mind that living alone is not always as easy as it seems. Plan ahead considers your needs and the help you might need in the near future.