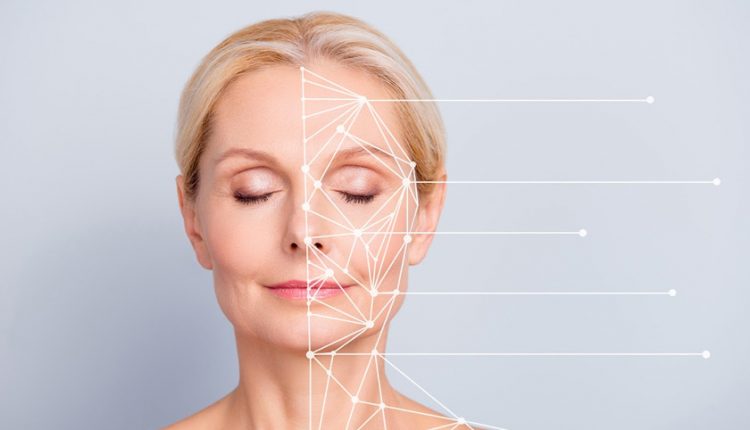 The 10 Best Overnight Face Masks for Treating Wrinkles
Dealing with wrinkles and fine lines is a common part of ageing. As we get older, we are constantly looking for a way to look younger at 60, which means finding a way to get rid of or diminish wrinkles.  Luckily, there are many treatments for this purpose, and over the years, new treatments have been claiming to be more effective. One of these treatments is using face masks. Today, we will introduce the best masks you can use overnight and a few recipes for making masks at home.
Best Overnight Face Masks
When it comes to skincare products, you are left with two choices:
Use natural ingredients and make masks at home.
Buy tested products approved by dermatologists.
We will introduce overnight face masks you can make at home and you can order online to satisfy both options.
Best Overnight Face Masks to Buy Online
These three masks from three different brands are products that are more likely to satisfy you. They cover different price ranges, and if you do not have enough time to go out shopping for skincare products, you can order them online through the Amazon links below each product.
1. Cocokind Resurfacing Sleep Mask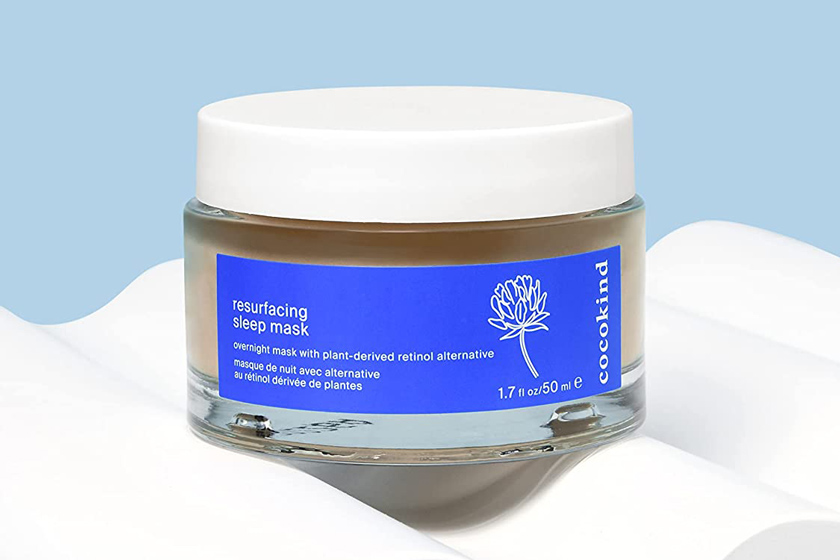 This resurfacing face mask helps reduce fine lines and wrinkles, as well as dark spots. Apply every night for 3-4 weeks as the last layer of your skincare routine, leave it while you sleep and wash it off in the morning.
2. KORRES Wild Rose Night-Brightening Sleeping Facial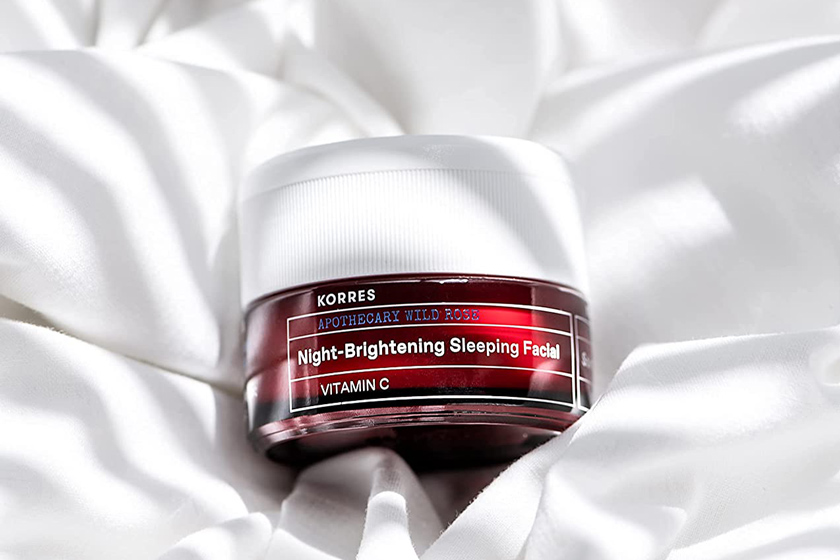 This cruelty-free facial mask is an excellent choice if you want brighter, smoother skin; its ingredients include vitamin C, Rosehip Oil, and Wild Rose Oil.
All you need to do is apply this mask on your face and neck when you want to sleep and have moisturized, brighter, smoother skin in the morning.
3. Olay Regenerist Luminous Overnight Facial Mask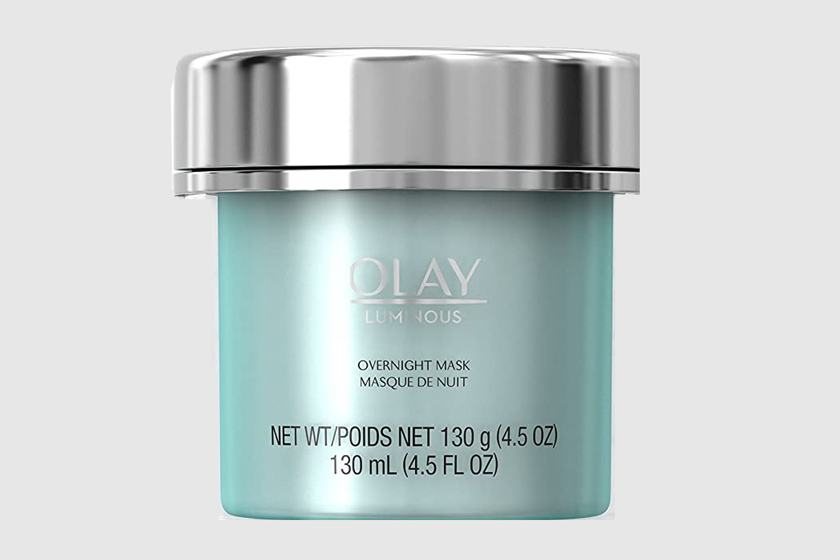 This gel-based overnight face mask moisturizes, brightens, and hydrates dry skin all at once. This product has several key ingredients, including Vitamin B3, which improves skin tone while decreasing fine lines over time, and Mulberry Extract and Humectants, which fade dark spots and moisturize the skin.
Apply at night and let this gel absorb into your skin surface while you sleep.
4. Perricone MD Multi-Action Overnight Intensive Firming Mask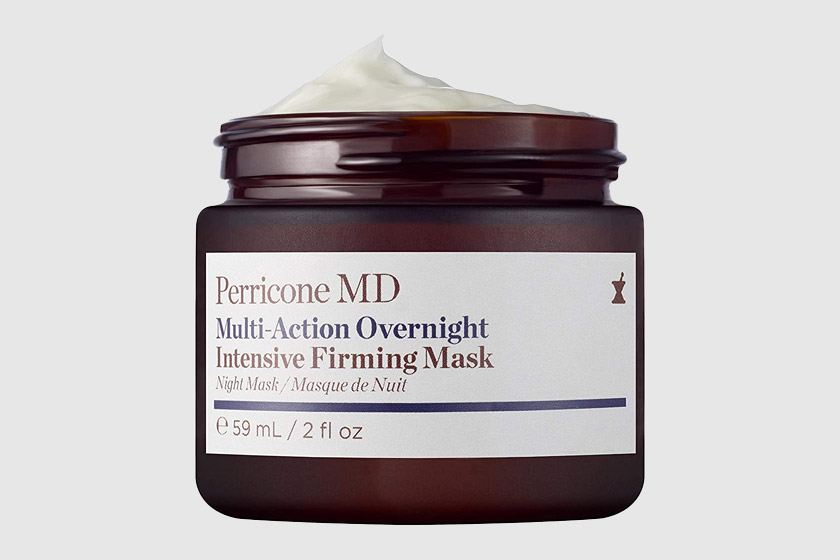 This coconut oil face mask is a perfect therapeutic product for those who want to get rid of wrinkles, fine lines and pores.  Aside from reducing the appearance of wrinkles, it also firms, tones, and tightens the skin while deeply hydrating it. As a result, your skin is bright, fresh, and noticeably smoother and softer when you wake up in the morning.
This creamy overnight mask has a refreshing and light scent that makes sleeping with it problematic. After cleansing your face and neck in the evening, apply to the skin and let it absorb until the following day.
5. RéVive Masque De Volume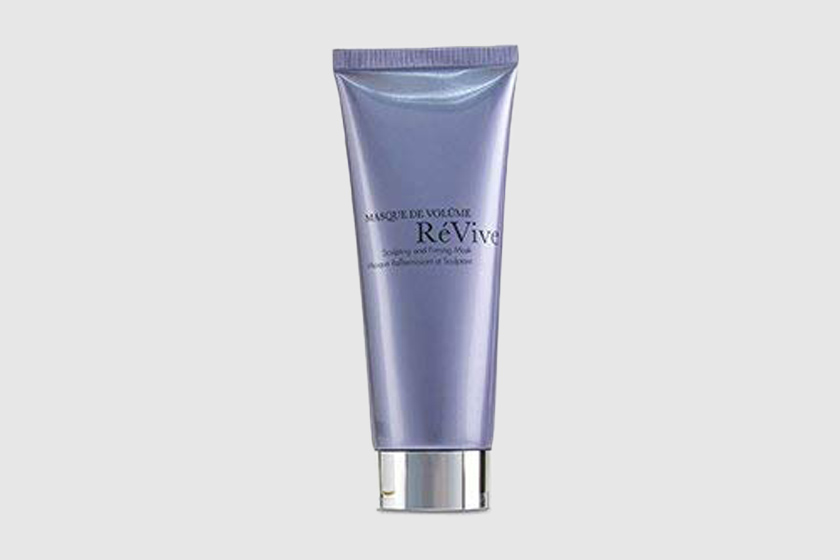 The mask melts into the skin with a gel-cream texture and feels refreshing. Masque de Volume Sculpting and Firming Mask from RéVive firms and increases the appearance of facial volume. Moisturizing and firming ingredients work to visibly tighten and refine skin, resulting in a more youthful appearance.
Its key ingredient is Cellular Filling Complex III, which visibly increases the volume of the face. With its silky gel-cream formula, it immediately hydrates and moisturizes the skin.
Apply a good amount at first and let it sit on cleansed skin for 10 minutes. Then wipe away what is extra and leave a thin layer to absorb into your skin overnight. It would be best if you followed this routine with serum and moisturizer.
Homemade Masks for Wrinkles
Natural is always better; based on this belief, some people treat everything the traditional way, even the unwanted signs on their skin.
At home, seniors can care for their skin in different ways. Some focus on what they eat and try their best to fit anti-ageing foods for seniors into their diet.
Others prefer to make their face masks, which can wonder if they're made with the right ingredients. Below, we have explained how to make the three best overnight face masks at home.
6. Overnight Face Mask with Almond & Whole Milk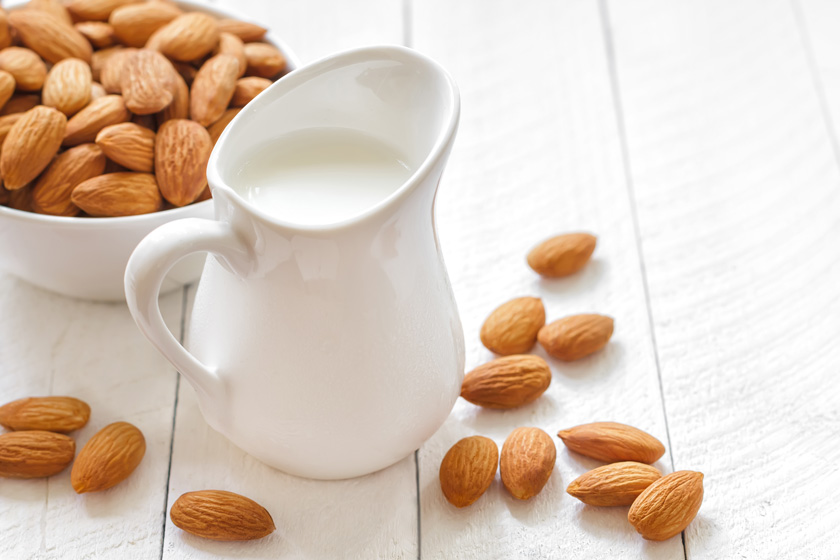 To make this mask, you'll need about ten almonds and one-fourth of a cup of whole milk.
How to Make
Let the almonds soak in whole milk over the night.
Mix the almonds with 1/4 cup of whole milk.
You can mix them with a stand blender or a hand mixer.
7. Overnight Face Mask with Aloe Vera & Vitamin E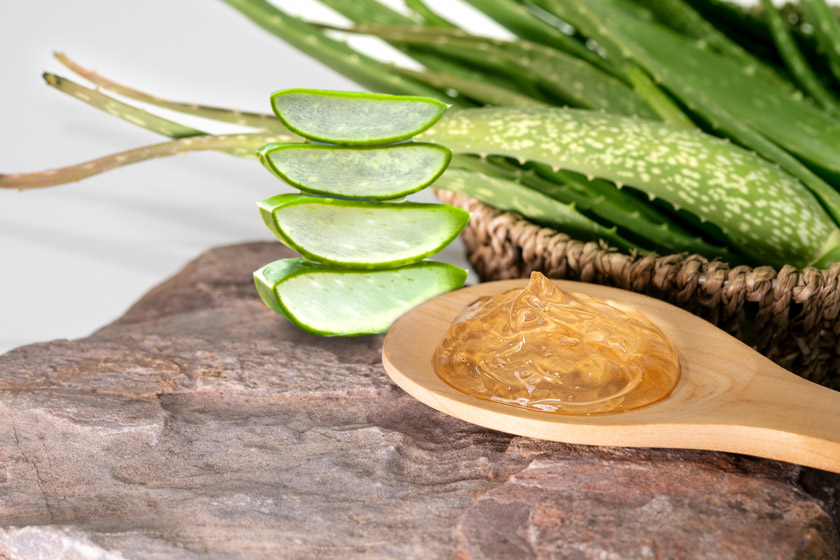 The ingredients in this easy-to-make mask are aloe vera gel and Vitamin E oil.
How to Make
Put one teaspoon of aloe vera gel into a small bowl.
Add two drops of vitamin E oil to it.
Mix completely.
Apply at bedtime and wash off the following morning.
8. Overnight Face Mask with Bell Pepper & Honey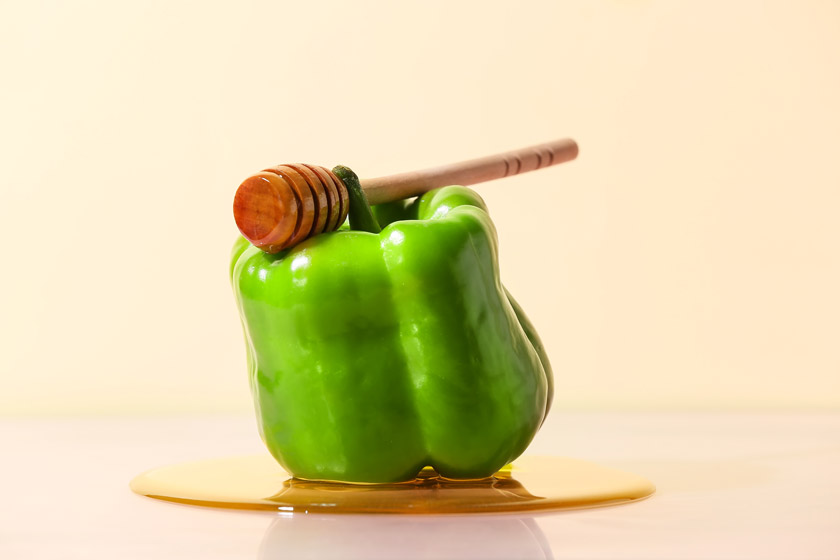 You can make this mask with four ingredients: half a bell pepper and one teaspoon of oatmeal, milk, and honey each.
How to Make
Chop half of the bell pepper in chunks and mix it with a blender.
Add honey, milk, and oatmeal, each measured by a teaspoon.
Blend everything.
It is best to apply this mask two times a week. Now that we know how to treat wrinkles, let's consider taking care of other spots on our skin.
9. Overnight Face Mask with Avocado & Flax Seed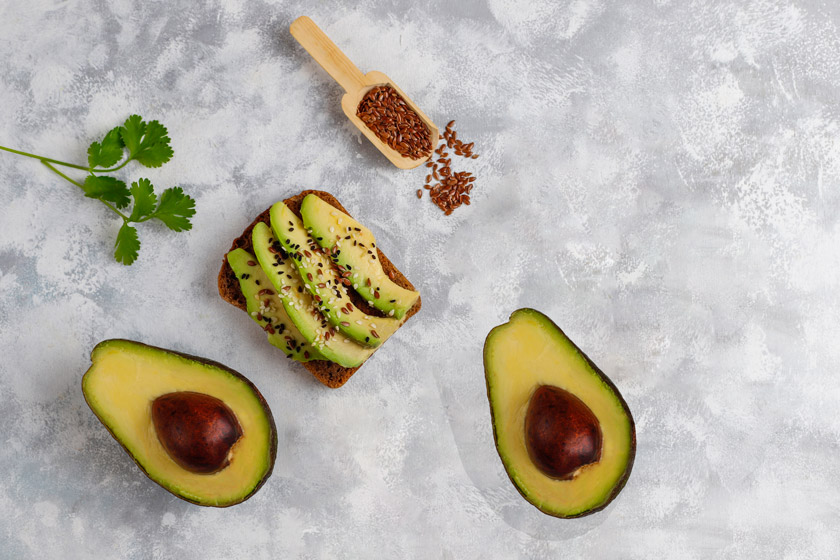 The needed ingredients for this mask are an avocado, two teaspoons of ground flaxseed meal, two tablespoons of milk cream and one tablespoon of honey.
How to Make
Cut the avocado into small pieces after removing its skin.
Mix avocados with two tablespoons of flaxseed meal in a blender.
Mix ingredients until you have a smooth paste.
Add honey and milk cream.
Stir completely.
Go to bed after the mask has dried completely, which would take about 45 minutes. After waking up in the morning, wash the mask off with warm water.
10. Overnight Face Mask with Banana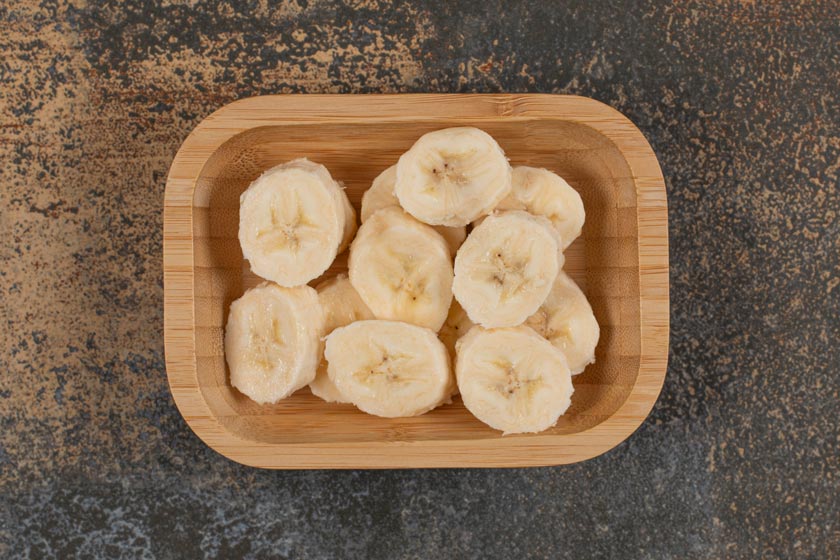 What could be better than a one-ingredient mask that is easy to make and apply?
The only thing you need for this mask is one ripe banana. Bananas contain vitamins A, B, E, and F, magnesium, zinc, iron, and potassium, a combination that is the enemy of wrinkles and fine lines.
How to Make
Put the banana in a bowl and mash it with a fork until you have an even, smooth paste.
Apply this paste on your face and give it about half an hour to dry. Rinse it off in the morning with warm water.
Conclusion
Your skin is exposed to all sorts of external stressors like sunlight, toxins, and pollution during the daytime, but during the night, it recovers and repairs itself.
So, using overnight face masks has a great effect on your skin. It's not just about masks if you want a younger face. For example, you can also do face yoga for a more youthful appearance.
Finally, remember that wrinkles and fine lines are a reflection of all the beautiful years you have lived up to this point. So you should take pride in your appearance and embrace how you look.