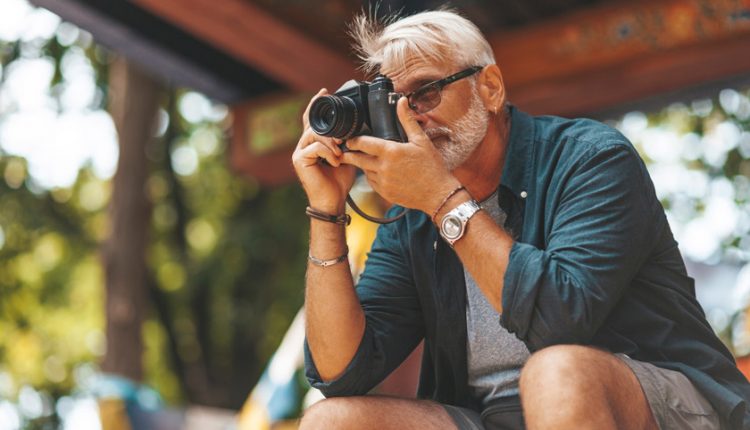 How to Easily Become a Blogger: Blogging Tips for the Elderly
It's not difficult to become a blogger; the tricky part is remaining a blogger since you need to maintain your profile as one.
But how?
You can try a few things that others are not doing. The more unique your profile looks, the more engagement you will receive from the audience.
Now let's get a bit serious. Do not, whatever you do, wait to get started. The longer you put it off, the further it gets from you.
You can check out this YouTube video for some of the most important blogging tips from Carly the Prepster.
There is nothing to hide here; some older adults feel that they will not master the technology involved with blogging. Others are concerned about whether anyone wants to read about their passions.
But let's analyze this fear from a technology perspective:
It's never been more straightforward to start a blog. Seniors are the fastest-growing demographic online and are present in social media in terms of audience. If anything, now is the ideal time to be an older blogger.
And about the passion part: 
When you first begin blogging, you will hear about picking a niche. Your niche contains both the subject of your blog and the audience you are trying to reach. Therefore, choosing a subject that you're passionate about is crucial when picking a niche.
Five Steps of Becoming A Blogger
Below are the steps you need to take to become a senior blogger. Read the steps carefully and try to use the tips to your benefit.
Step 1
Few types of subjects are always trending:
Fashion
Lifestyle
Food
Travel
Tech
Choose your right category, and success will automatically and gradually come to you! The thing is that your content will become dry and dull very quickly if you're not personally interested in it. Your readers will notice if your heart is not in it. Remember, your writing needs to give off a sense of expertise and enthusiasm to capture people's attention.
To have a successful blog, you need to be writing regularly, at least once a week, so you must be highly involved with that subject.

Step 2
Passion and enthusiasm will not suffice. It would help if you had the tools to make this work.
A Digital Camera or a Quality Smartphone
They would help add visual appeal to your blog. A real digital camera can take pictures with higher resolution. Still, most quality smartphones are good enough to make this work.
Text Review and Check
Subscribe to writing assistant websites like Grammarly and check your grammar, punctuation, and vocabulary. How you write for the target audience is beyond important.
Many tools can help you with rephrasing sentences or even complete texts. Wordtune is one of the best.
Snipping Tools
Snipping tools applications allow you to clip, save, store, and categorize all kinds of media from the internet quickly, from photographs to news clippings. You can archive this content on your blog.
Step 3
Choose a blogging platform. Now this one is pretty important. The most popular blogging platform is WordPress since it gives you complete control over the blog.
And there are a lot of themes to choose from, so you can give your blog any look you like. Also, it is possible to set up whatever kinds of ads and monetization you need.
Step 4
It is important to choose somewhere to host your site. Depending on how much storage space you expect to need, you can pay for hosting monthly.
Step 5
It's best to write a few blog articles ahead. Some days, it is easy to write; other days, it can be more challenging to find the time and inspiration. So this is an excellent way to set up some insurance for yourself to maintain a steady flow of updates for your blog ahead of schedule.
Now, why would you go to this length? Why are you blogging, and what's the endgame?
Why Should Seniors Become Bloggers?
Here are the benefits of blogging to convince you why you should try this exciting activity.
Develop Valuable Skills
Blogging will help you develop valuable skills. The first is writing. The more you write, the more you'll find yourself organizing your thoughts and developing an engaging story.
Make Money
Many people make money from blogging – directly or indirectly. There is a wide range of earnings, depending on several factors, including how much traffic your site gets and how you market it.
Some people earn thousands each month from a single blog. It needs a lot of commitment and hard work, though.
For this, you need to choose a niche with some profit potential.
Many people are also interested in a niche that gets a few hundred monthly searches to ensure some traffic for your website.
Establish Authority
A high-quality blog is a perfect way to establish yourself as an expert with authority in your field of interest. This is particularly important if you run a business. A blog gives your name more recognition, and it can help you find more clients and connections.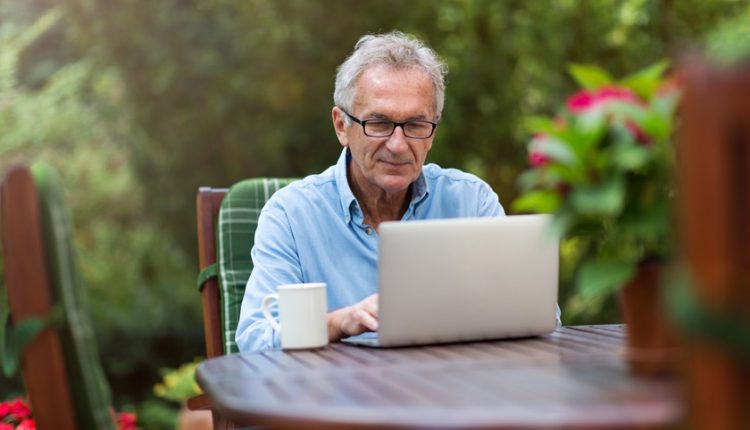 The Bottom Line
Blogging might not be as simple as it sounds. It is also not a fast path to fame and fortune. You will probably be writing for your kids and friends for the first few months. The important thing is to keep it going.
You should know that a successful blog will take time and commitment. Still, it can be gratifying and profitable, and if you're ready to put in a little work, you might gain more out of this experience than you expect.
Blogging also promotes good mental health by acting as a stress-coping mechanism and sharpening cognitive ability for seniors. Put your best effort into taking a hobby or interest and making a blog about it.