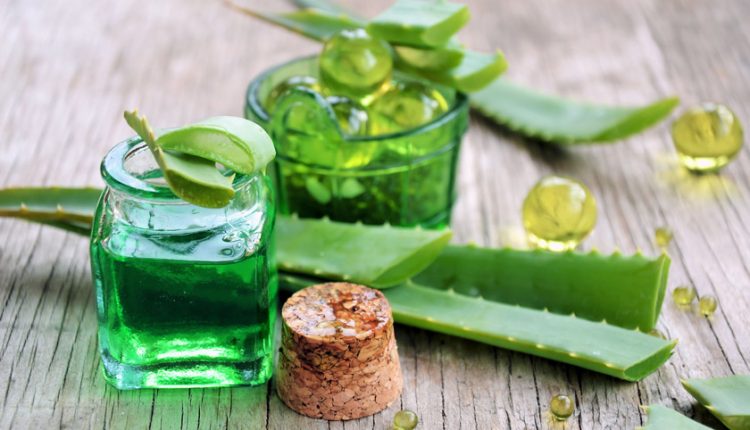 8 Best Aloe Vera Face Mask Recipes
Aloe vera gel is the ultimate DIY face mask, and it has been used in households for centuries. It is both potent enough to target whatever skin issue you have got (irritated, discoloured, or sun-damaged skin) and gentle enough to control dryness.
In today's article, you will find the best Aloe vera face masks that will leave your skin looking radiant and bright.
But before moving on, you may want to check out this video of Dr. Dray, who talks about Aloe vera skin care.
Benefits of Aloe Vera for Skin
Several studies revealed that Aloe vera is rich in Vitamin C, E, and beta carotene, which gives it nourishing and anti-ageing qualities for seniors. It helps moisturize the skin without making it greasy, neutralizes the harmful effects of UV radiation, repairs the skin and helps to keep it firm.
Health-care practitioners use Aloe vera to heal skin disorders, wounds, sunburn, radiation burns and dermatitis. Its anti-inflammatory effects can relieve pain, swelling, and soreness of wounds or damages.
Aloe vera also supports the production and collagen release.
And Remember This:
Aloe vera usually comes in the gel format if bought as a tube of any brand, or you can buy the Aloe vera plant, cut the leaf and scrape off the gel. You can also drink the aloe Vera juice and receive its benefits.
But make sure that the Aloe vera is natural, not those packed ones because they are diluted and contain preservatives. Try to find it fresh as the medicinal properties deteriorate over time.
These health and skincare benefits of Aloe vera gel make it a perfect candidate as one of the best skin care products.
And here's our promise: You will see the results immediately if you try these masks every day or even weekly.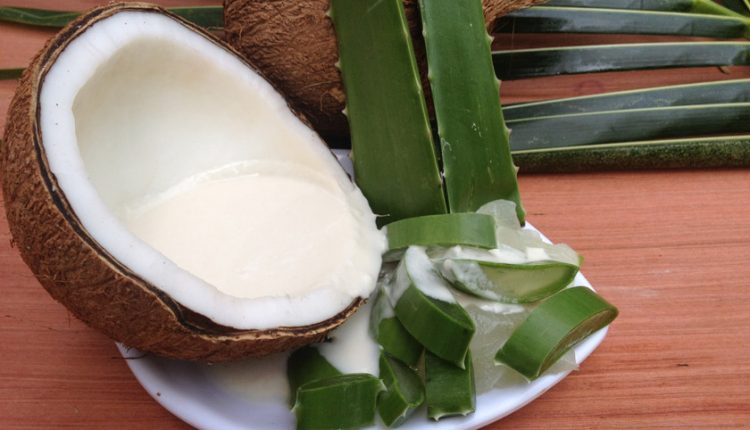 8 DIY Aloe Vera Face Mask
Following is a list of top Aloe vera face masks for every skin type and some skin conditions. Try out these masks and enjoy the results if you care about your beauty.
1. For Dry Skin
It is coconut oil time again. This popular ingredient has been a skincare community favourite for years.
The natural emollients in coconut oil can fight dryness and boost hydration.
Dry skin is a common skin condition in seniors above 60, and here's the solution:
For this, mix one tablespoon of Aloe vera gel with one tablespoon of coconut oil.
Let it sit for a few minutes, no longer than 20 minutes. It might lose its moisturizing effect and potentially irritate when sitting on your skin for too long.
2. For Oily Skin
Mix two tablespoons of Aloe vera gel with a few drops of tea tree oil.
Tea tree oil is said to have antibacterial properties. So this mask will leave your skin fresh and clean.
This simple mask is perfect for oily and acne-prone skin.
3. For Normal Skin
Mix one-third of a mashed, ripe banana with two tablespoons of Aloe vera gel.
Mix Aloe and other ingredients in a bowl until you get a spreadable consistency. Make sure it is not too runny!

4. For Pigmentation and Uneven Skin Tone
For this, mix two tablespoons of Aloe vera juice with one tablespoon of Turmeric.
You only need to leave it on for 10 minutes. Rinse your face thoroughly and dry it.
Turmeric is the king of reducing hyperpigmentation. Whether due to sun exposure or acne scars, using a mixture of Aloe vera and Turmeric can help with discoloration and dark spots.
The golden plant root sometimes stains or leaves a yellow residue. If you feel that the mask is staining your skin a little, keep it on for a shorter amount of time.
And there is no need to panic; a good wash will clean any leftover stains.
5. For Exfoliating Scrub
Aloe vera is naturally exfoliating since it contains beta-hydroxy acid and salicylic acid. Imagine
For this, mix two tablespoons of Aloe vera juice with two tablespoons of sugar.
You can use white or brown sugar.
Mix them, apply them to your skin, and leave them on for ten minutes. It works as an excellent exfoliating scrub for specific skin types.
After washing, apply a hydrating cream or oil to keep all the moisture in.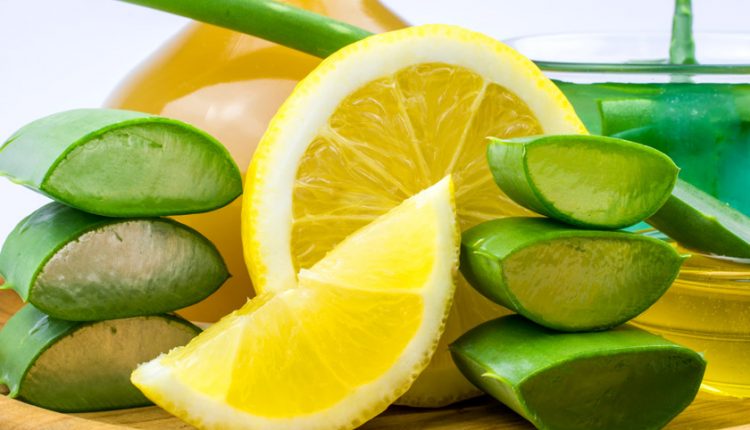 6. For Breakouts and Clogged Pores
Lemon juice is an effective cleanser for treating acne and preventing breakouts. The citric acid in lemon juice destroys bacteria, clears pores, and lessens irritation. Lemon has high amounts of vitamin C, which can decrease the appearance of acne scars or dark spots.
For this, mix two tablespoons of Aloe vera and one tablespoon of lemon juice.
Ensure that you are not leaving it on longer than 15 minutes and wash gently after application.
7. For Glowing Skin
Now, here is the solution to every senior's dream.
You need some honey to make this work. Honey offers soothing benefits, making it an excellent addition to an Aloe Vera face mask.
For this, use one spoon of Aloe vera gel and one spoon of honey and give it a good mix.
Apply this on your face and leave it on for 10 minutes. Wash it off with water and pat dry.
People with sensitive skin should consult their dermatologists before trying any natural ingredient.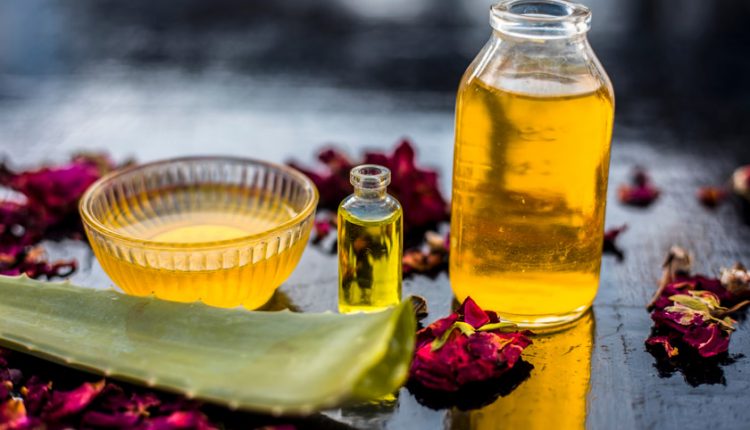 8. To Make a Cleanser
Aloe vera antimicrobial affects clear pores and prevents excess dirt, oil or bacteria from building up on the surface of your skin.
For this, mix one spoonful of Aloe vera gel and 2-3 drops of tea tree oil.
Tea-tree oil is known for its antibacterial properties to fight against breakouts.
Mix them, apply them to clean and dry skin, and leave them for 10 minutes. Rinse off with warm water after a few minutes. Aloe vera works magic to soothe irritating skin.
Conclusion
You likely have all the ingredients you need in your kitchen if you are interested in trying one of these Aloe vera face masks.
Give Aloe vera a chance and enjoy the magic it performs on your skin.
Once you see the results, you will probably never let this beneficial plant leave your skincare routine.
Read More
https://livingmaples.com/mag/best-anti-ageing-face-masks/
https://livingmaples.com/mag/best-coconut-oil-face-masks/
https://livingmaples.com/mag/best-moisturizer-for-elderly-skin/