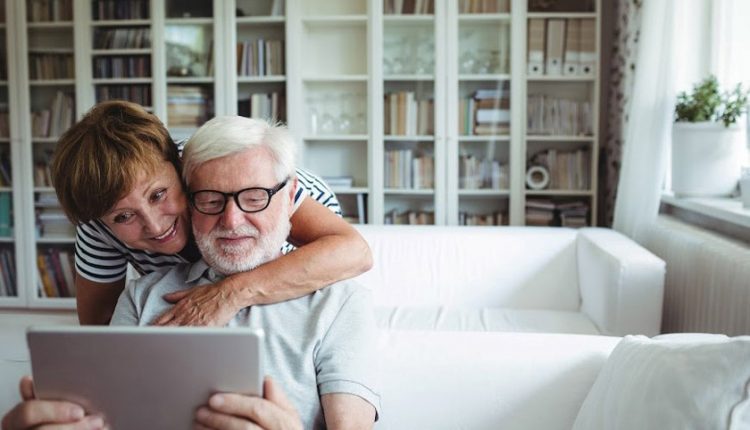 How to Use YouTube – a Quick Guide for Seniors
Nowadays, people around the world use internet platforms widely. One of the most famous platforms in the world is YouTube. YouTube is a video-sharing website that allows users from all over the world to upload and share videos. Videos can be watched, liked, shared, commented on, and uploaded. The amount of footage available is enormous and expanding. Every hour, about 400 hours of video are uploaded. We also classify YouTube as a social media network because users may comment, like, and share videos. All of those procedures, however, are optional, and any user can watch movies. If you are more interested in how to use YouTube for seniors, you can follow our enjoyable content.
Why Should Seniors Use YouTube?
The main reason for using this platform is that the seniors have a good time and entertain themselves. If you are looking for ways to make a happy life, you can visit how to help seniors feel useful and happy article. Here are some other reasons why seniors should use YouTube:
News
YouTube is a broadcasting news service. You can see news from every corner of the world without censorship and with excellent quality. Since seniors are big fans of the news, so YouTube will be a good choice for them. YouTube is a news service that incorporates user-uploaded videos as well as broadcast news.
A simple search for "News" will take you to a news channel featuring video from CNN, network broadcasters, USA Today, and other media, among other sources. There is no need to wait for the 10 o'clock news in today's world. Within minutes of major events, a news video is available. In simple words, watching or reading the news is kind of a popular hobby for seniors.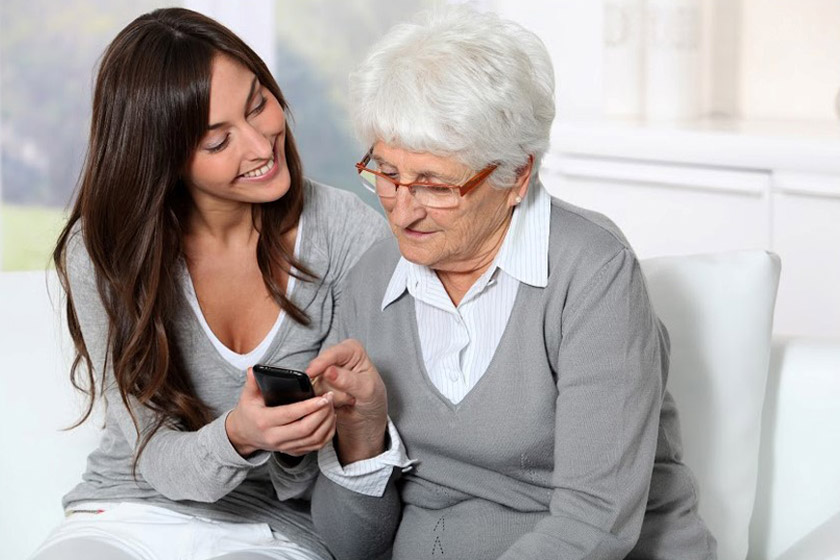 Entertainment
If you're searching for some entertainment, YouTube is well-known for providing hours of pleasure. A simple YouTube search for "Entertainment" will bring up the most recent TV, movie clip, comedy, and other uploads. View late-night TV monologues, footage from comedy shows such as Saturday Night Live, and sports highlights. Also, if you're curious about what others are watching, search top YouTube channels for seniors. YouTube also provides music as a kind of entertainment.
Many people would rather listen to free music on YouTube than pay for music through membership services. For finding the Music channel, type "music" into the search box. You can also try searching for "Classical Music" or "70's Rock." Alternatively, look up a favourite song or performer. You'll likely discover it on YouTube.
Learning
What do you hope to gain knowledge about? YouTube has a wealth of educational videos on various subjects, including languages, musical instruments, and academic subjects. Thousands of college course lectures from top schools are also available. The Ted Talks library is also available on YouTube. You can find examples by searching for "learn piano," "Yale lectures," or "Ted Talks." YouTube is a fantastic how-to/DIY reference library as a learning tool.
YouTube can assist you if you are a do-it-yourselfer in the areas of home repair, vehicle mechanics, food, sports, and more. You may locate instructional videos on practically any topic by using the search tool. Here are a few search examples for you to consider: "filet fish," "finish drywall," "change the oil in a Toyota Prius," "devein shrimp," or "brain" are just a few examples. Also, learning can be a hobby for seniors or entertaining them. Besides, if you fan of podcasts, don't lose the top 10 podcasts for seniors 2021.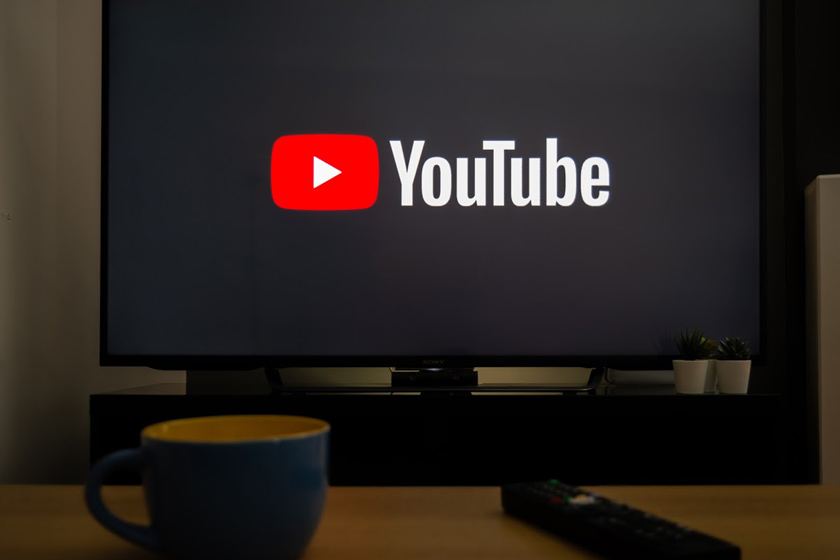 A Quick Guide to Using YouTube for Seniors
What's the one location where you can learn about rapid health treatments, improve your fitness routine, and master that new snack that your granddaughter adores? That's correct; there's no other video-creation, viewing, and sharing website as popular as YouTube. The advantages of watching the correct YouTube channels for seniors are numerous. So, let's start with the fundamentals of YouTube.
The Ways of Finding Useful Videos on YouTube
It's as easy as looking anything up on Google. Input what you're looking for in the YouTube app or website's search bar – for example, "Kishor Kumar songs" – and a list of videos that match your search query will emerge. To view, select a video from the list, and it will begin to play instantly. You can like or dislike the video or leave a comment underneath it. If you like a user's video channel, you can 'subscribe' to that channel and receive notifications from your favourite channels by clicking on the bell icon in the top right-hand corner.
Step 1
You'll need to sign in with a Google Account to get the most out of YouTube. You'll also need to create a YouTube channel if you want to upload videos. We'll show you how to create a Google Account and use it to log in to YouTube and establish a channel in this video. You can sign in to YouTube with your Google Account to like videos and subscribe to your favourite creators. You'll also receive personalized video recommendations based on your behaviour once you've logged in.
Step 2
A YouTube channel allows you to submit your videos and establishes a public presence on the platform. You can sign in to YouTube with your Google Account if you already have one. Enter the email address you use for other Google services. Keep in mind that a YouTube channel and a Google Account are not the same things. If you have a Gmail account, for example, sign in with that email address and password.
Step 3
If you don't have a Google Account, you can quickly create one via YouTube. Begin by visiting youtube.com or downloading the YouTube app. Click "Sign in," then "Create account" if you're using a computer. You'll be asked to fill in your details from here. Select the profile picture icon and then tap "Sign in" if you're using a mobile device. A + sign will appear, which you can click to add an account. From the sign-in page, select "Create an account." There's a lot you can do now that you've signed in.
You may rate and hate videos, save them to Watch Later, subscribe to your favourite channels, manage your watch history, and flag content that you believe should not be there. And there's more. Your recommendations will improve as you view and engage with more videos.
Finally
You can also start a YouTube channel once you've joined YouTube. All of your favourite YouTube creators got their start in this way. You can do it, too. First, try any action that necessitates the use of a channel, such as submitting a video, leaving a remark, or making a playlist. You'll be prompted to establish a channel if you don't already have one. Who knows, maybe you'll be the next huge YouTube sensation. You can also give more information by subscribing to educational channels.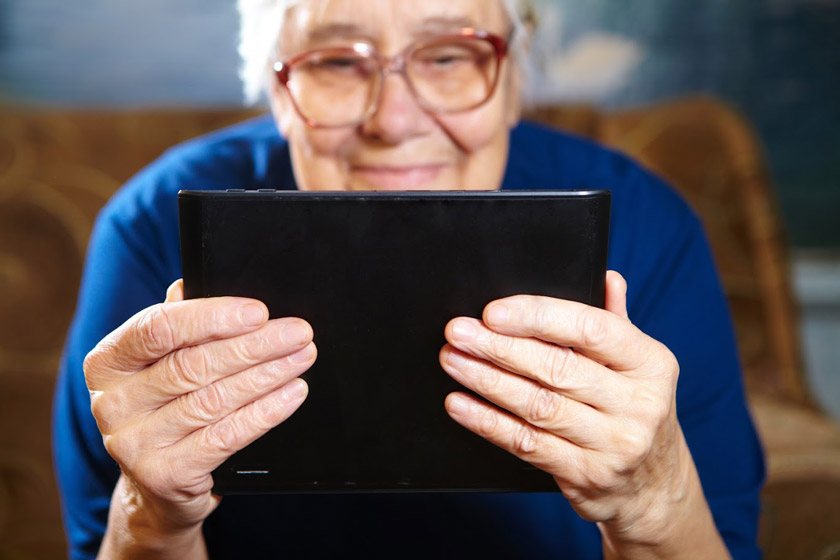 Benefits of Using YouTube for Seniors
The world of technology does not belong to special genders; groups are ages these days. On the other hand, people in every step of their life can use technology platforms such as YouTube with every level of education and age. Seniors are important groups of YouTube users in the world. These are some important preseasons that way using YouTube is beneficial for seniors:
Seniors Frequently Use YouTube
It is a common assumption that YouTube is only for younger generations. This assumption is just not true. The senior demographic prefer YouTube to any other video site. More than 60 million seniors over the age of 55 consume material on YouTube every month, according to YouTube's Trends Dashboard. Seniors watch YouTube four times more than children under the age of one. In addition, a list of our top hobby ideas for seniors is a good topic for you if you are more interested.
Seniors Are Gregarious
In 2013, 39 million people aged 65 and up had signed up for Facebook, Twitter, and Skype. This number makes them the fastest-growing age cohort for various social media platforms at the time. With older citizens than ever before, adding social into your content marketing plan is essential–and YouTube is a social network.
After all, when you make YouTube videos, you can share them on Facebook. Seniors can then like, comment on, and share their YouTube videos, helping to raise brand recognition among their social circles, which are likely to include family and friends in the senior citizen age group.
Seniors Are Like Graphical Contents
Visual or graphical storytelling is the most effective technique to approach older citizens (according to multiple studies on the subject). There is no more powerful way to express a narrative than through video visually. You may, for example, use video to illustrate the tale of a resident's search for a home in your senior care community.
You can make your content more relatable to your viewers by making a local the primary character in your video. Using social media and visual platforms such as YouTube is the best choice to keep seniors active.
How Many Seniors Use YouTube in Canada?
The published results in April 2020 show that over 45% of YouTube users in Canada are seniors up to 55. Here you can see the exact results in Statista.
Conclusion
We are living in the technology era, so we can't run away from this truth. Besides, seniors are a big part of society, and many content producers worldwide are focused on elders. Because they want to attract them to an amazing technology world, also, due to visual contents that produce on YouTube, we can learn many things easier than past. Hence if you don't have a YouTube account yet, don't waste time creating your account and enjoying this fascinating world.