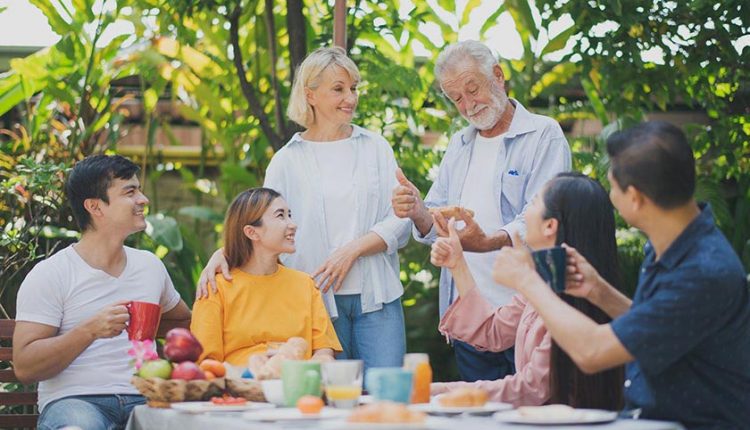 How to Strengthen the Relationship Between the Younger and the Older Generations?
Healthy living is associated with communal living. Senior citizens who live with their children and grandchildren are likely to remain alert and active for more extended periods. The role of the elderly in the family is essential. The young generation needs people like these to help educate them and solve their problems. Many seniors are essential and reliable people. In a house with other adults, younger adults can share responsibilities and lessen their stresses. Moreover, it can reduce loneliness, a problem that many seniors face. The relationship between the elderly and the youth is also a valuable way to promote understanding and respect.
A good relationship with the elderly has many advantages. Grandchildren can also benefit from spending time with grandparents. Spending time with older adults can improve grandchildren's self-esteem and social skills. Besides giving kids a deeper understanding of their family history, it is also an excellent way for them to develop a positive attitude toward ageing.
How Does the Older Generation Make the Connection?
The older generation has decades of experience to share with the younger generation. You can spend years slowly gaining experience – and making the same mistakes – on your own, or you can draw on the wisdom of those who have already made the same mistakes. There are too many life lessons we can learn from the elderly. Though they have their unique insights, it is up to young adults today to listen to those life lessons.
Top Bonding Activities for Younger and Older Generations
Relationships between generations can promote an overall feeling of caring and acceptance for older and younger people. Research indicates that intergenerational programs can boost participants' self-esteem and happiness. Keeping communities strong is possible through relationships between the elderly and young people. How to strengthen the relationship between the younger and the older generations? Here is a list of top ideas that can provide both parties with the opportunity to learn new skills.
1. Make a Garden
Gardening is one of the activities that can connect people. Every age group can enjoy gardening. Gardening can be a way to grow something together, whether it is a container garden full of flowers and herbs or a raised bed filled with vegetables. There are also numerous health benefits of gardening for the elderly and the youth, including protecting the heart.
2. Participate in the Event of Cultural Interest
Cultural activities can bond family members together. Participating in activities such as festivals, fairs, and classes create social cohesion and fosters community empowerment, capacity-building, confidence, pride, and tolerance by bringing people together.
3. Do Your Favourite Exercises Together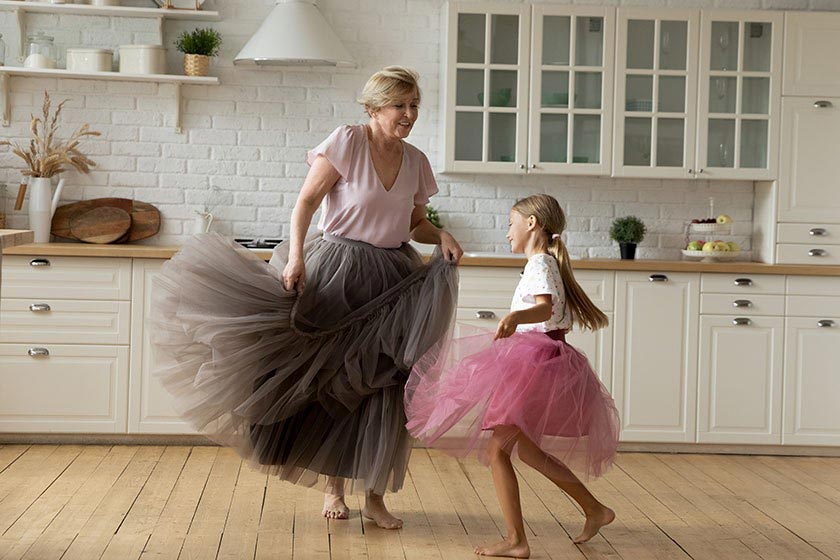 Whether you like nature walking, yoga or dancing, doing them with a family member can double the fun. Besides, you can have a better life through exercise, and the best thing about group exercise is that everyone has less risk of injury.
4. Arts and Crafts
Starting an art project is one of the top hobbies for seniors. Several generations can also enjoy arts and crafts projects together. It doesn't matter whether or not you're artistic. Activities like painting rainbow roses and making bracelets are fun to do and can bring family members together.
5. Listen to a Podcast Together
Listening to podcasts is an excellent way of spending quality time. Podcasts provide inspiration and a way to explore new interests and ideas for seniors. Some podcasts can help you discover new ways to grow personally and professionally. Listening to a podcast as a group activity has the advantage of talking afterward.
Read More: Top 10 Podcasts For Seniors 2021
6. Read Together
Reading is one of the best activities that can improve the relationship between the elderly and the youth. Reading has many health benefits for people of all ages, including reducing stress and improving brain connectivity. Reading in the group can improve attention to detail.
7. Cooking and Baking
Cooking and baking are among the top hobbies for seniors. Cooking together allows families to bond, share, and work together. It's also an excellent opportunity for younger members of the family to learn new skills.
8. Attend a Class Together
The learning and growing of a family go hand in hand. When children are learning alongside their adults, they feel empowered. If seniors can share their wisdom and knowledge about a subject, everyone benefits. There are many classes that you can attend with your family members based on your favourite subjects.
9. Play Some Board Games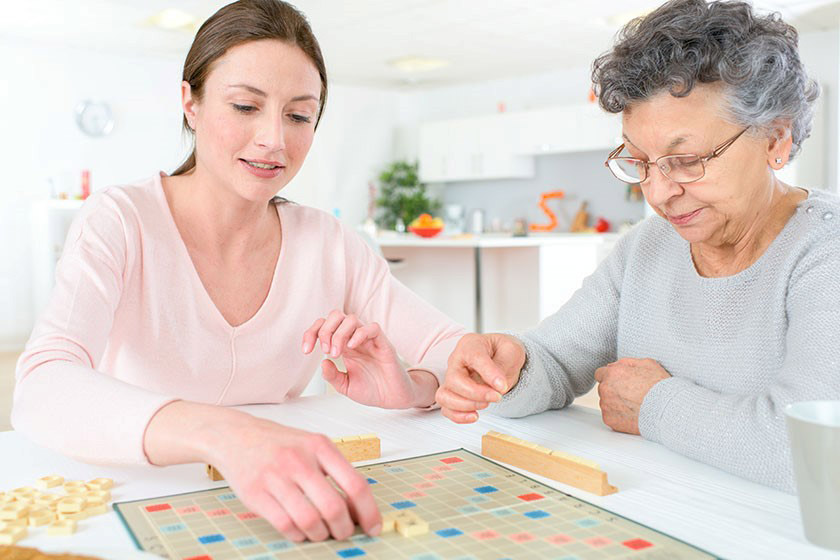 If you're thinking, how to strengthen the relationship between the younger and the older generations, playing board games is something you should try. In addition to strengthening relationships, playing board games can increase brain function. There are too many board games you can play with all your family members. If you like word games, Big Letter Bananagrams is a great choice. If you like chess, Hive can be your board game.
10. Go on a Picnic
Picnics are a great way of strengthening the relationship between the elderly and the youth. Family picnics can improve mental health and reduce stress.
11. Play Card Games
Playing card games is one of the top hobbies for seniors. There are several mental health benefits to playing games, including socializing, reducing stress, and keeping the mind sharp. The game card can also encourage teamwork and friendly competition, allows the conversation to flow smoothly.
12. Play a Musical Instrument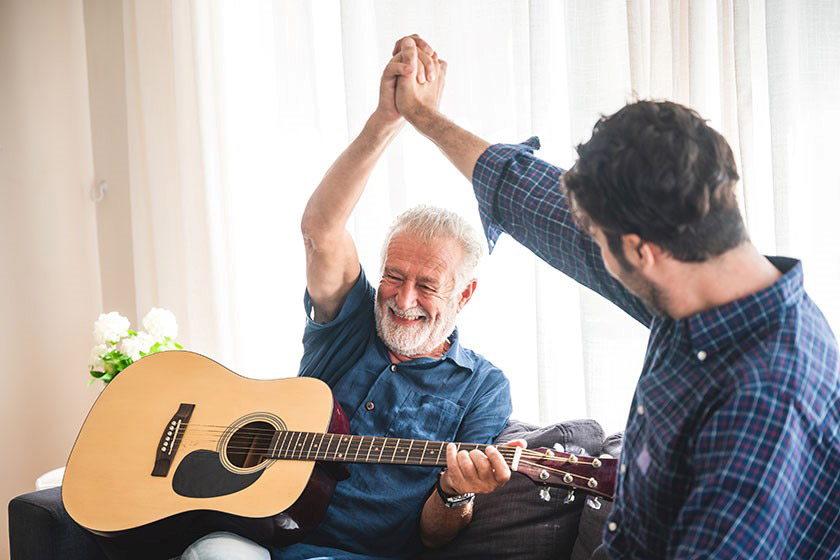 Playing or listening to music has numerous health benefits for people of all ages. Playing a musical instrument increases memory capability. Learning how to play one of the musical instruments by one of the grandchildren can make the relationship between the two generations better and better, and avoid stress in the elderly.
13. Watch Movies
Watching movies with family strengthens family bonds. Watching movies is an easy and inexpensive recreational activity that you can do with your family. A movie can be an effective way to inspire seniors to act more positively, spark emotional responses, and improve their mood states.
14. Use Online Tools
You can always avoid loneliness by socializing and using technology. You can use your smartphone to bond with your family. Taking pictures, making videos, and playing online games are good ways to connect with your loved ones. And if you live away from each other, video calls and online messaging can help you.
Final Words
The role of the elderly in the family is an essential one. The relationship between the elderly and the youth is a valuable way to promote understanding and respect. There are so many life lessons that younger generations can learn from seniors. In a society that values older adults, elderly abuse and neglect will become unacceptable to younger people.