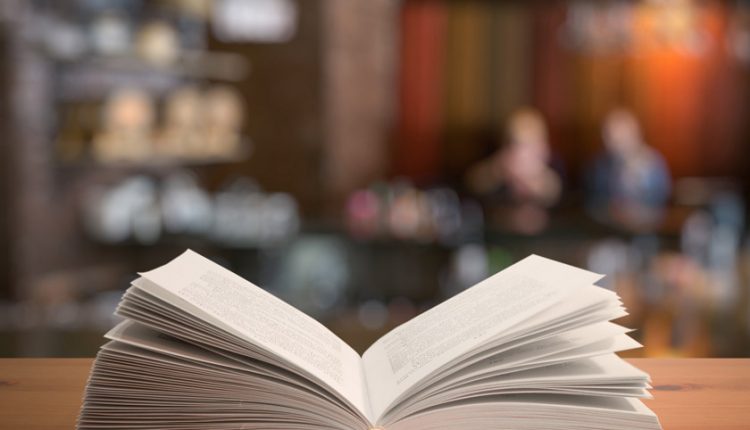 The Best 5 Online Book Clubs You Can Join Right Now
Napoléon Bonaparte once said, "Show me a family of readers, and I will show you the people who move the world."
Readers are fortunate to find an activity that allows them to journey to multiple universes before returning to their own. This means if you have chosen reading more books as one of the New Year's Resolutions for Joyous Living, you are on the verge of entering the winners' clubs.
Speaking of clubs, let us take a moment to consider those that enable readers to share a glimpse of their worlds with others.
But as much as you might enjoy gathering around with your friends and talking about books, online book clubs are becoming more popular today.
In this article, we will discuss how online book clubs differ from in-house clubs, and how you might start your own book club.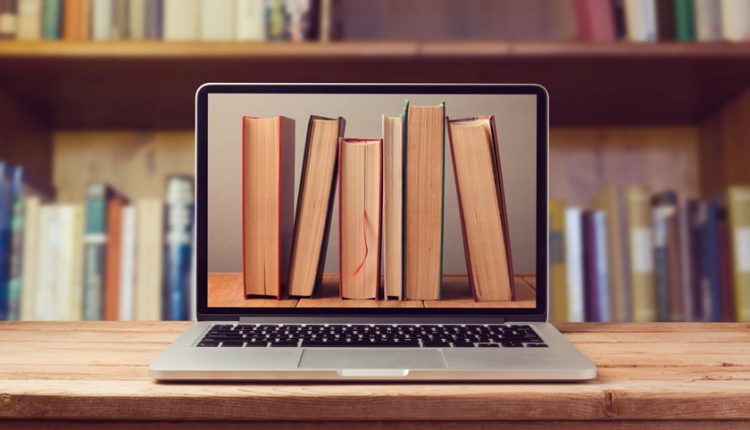 How to Join a Book Club Online
People generally assume readers as introverts who don't express themselves much. But that is just a false stereotype because many readers love joining groups and discussing what they read.
Book clubs are one of the best online communities for seniors who like reading because it allows them to share their opinions and feel a part of a group.
Read more: 9 Reasons Why You Should Join an Online Community.
But deciding where to join can be overwhelming given that online book clubs are generally easier to form and manage, resulting in a relatively large number of options.
Here is how to choose the best book club that will boost your reading and give you a more enjoyable experience:
First, decide if you have a favourite genre or theme. This can affect your experience easily because there is no use joining a club where the books are not up to your taste.
Decide which strategy works best for you. The clubs work in several ways: some use video conferences, some communicate through voice messages or live chats, and others rely on writing reviews and comments.
Additionally, do not forget that some clubs are free to join and use, and some are not. So you need to decide if you are okay with paying for a membership or not.
After going through these concerns, the rest is easy. Consider these factors, and then choose the club that agrees with your preferences.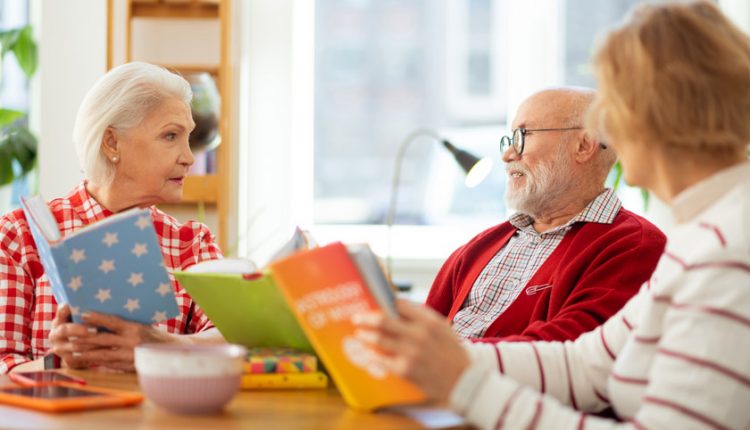 Online Book Clubs Versus In-Person Book Clubs
While online clubs are ideal for when the world is stuck with an enormous pandemic, it is not the only time we need them.
Traditionally, people would gather in a cafe, library, or even someone's house to discuss a book they had agreed on earlier.
But for various reasons, online clubs might be a better option:
Physical spaces allow a certain number of people to gather around. So if a large-numbered club is held in a small place, what is left is an overcrowded meeting that is annoying and almost impossible to tolerate. You are unlikely to face such problems with virtual spaces that can host up to thousands of people.
 This may sound obvious, but attending online meetings is easier. Apart from access to everything from home and saving yourself from the troubles of communicating, online clubs can have members from every corner of the world, which lets you enjoy a one-of-a-kind international environment.
Online clubs are always ideal for those who have difficulty expressing themselves in real-life communities and find face-to-face communication hard. The Internet gives them more freedom and confidence to share their opinions and feelings like everyone else.
Of course, online clubs also have issues that are not a bother to those held in person, including:
Connection problems
Learning how to use different platforms and tools
Privacy and security issues and online harassment
Fortunately, you can solve these problems with the right equipment and resources and a bit of caution. So nevertheless, joining an online community is a worthwhile idea because it lets you avoid loneliness by socializing and using technology.
Start Your Own Book Club
Sometimes, you may want to start a book club, not only because you cannot find an existing one that matches your preferences but also because starting something as amazing and informative as a book club can grant you the most incredible feeling.
A few tips and tricks can help you improve the quality of your book club and make it a successful enterprise.
Watching the following video from the YouTube Channel of Tanya Dalton can help you plan your way to owning a book club more clearly.
1. Identify the Goal of Your Club
Why do you want to establish a book club? What does it feature that other clubs do not? What kind of environment do you want to create? Are members going to share stories and engage in casual conversations in this club, or should they take their readings more seriously and focus on the academic values of selected books?
The answers to these questions can simplify the whole process and make things go more smoothly.
2. Know Your Target Members
What kind of audience will your club have? How many members is the club going to have?
This is a very critical step that affects everything from the atmosphere of the sessions to their frequency.
The key to founding an interesting book club is the diversity of its members because people with different backgrounds and natures will have different perspectives on the same book. This will make the meetings and reviews a lot more exciting.
3. Decide on a Time and Place
Once you figure out who and what type of people are in your club, you can choose the time and place for events to take place.
For an online book club, decide which platform is easier and accessible for the members. Also, find a way to communicate with members and notify them of the latest changes and updates in between the meetings. This can happen through a group or page on social media or by texting everyone in the club.
4. How Often Does Your Club Hold Meetings?
Book club founders also need to come up with a schedule that plans the meetings on a regular basis, like weekly, monthly, once a quarter, etc.
You need to know the members of the club and their profession. For example, monthly reads might be tricky to keep track of if your members are super busy.
Moreover, decide on the themes and genres you want to explore and choose a different one for every event to keep things interesting.
5. Have Fun with Your Club
Even if you intend to have a club where everyone intends to learn and spend time on serious readings, you need to give the events a hint of fun and spirit; otherwise, they are going to come out as dry, boring and strict.
What good can a stressful book club do? It is definitely not going to help with attracting members. Whatever your goal is, remember that the process should be enjoyable and fun.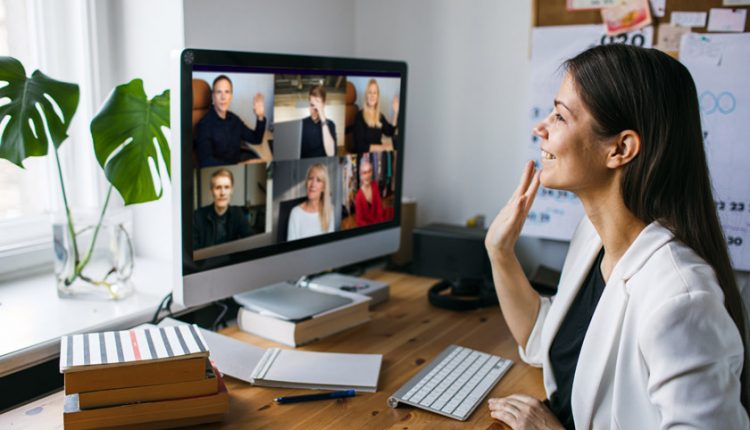 Top Five Online Book Clubs You Can Join Right Now
Now that we have covered everything you need to know about book clubs, it is time for our top recommended clubs.
1. Goodreads Choice Awards Book Club
Most readers must have heard about Goodreads, one of the most popular platforms which provide information on books and give book clubs a place to attract members and start activities.
Goodreads choice awards book club is one of the most active and popular clubs which reviews and reads the winners of the past Goodreads Choice Awards. Along with monthly reads, members select nominees for the next year's award.
It is an easy-to-join club and a perfect choice for those who do not like communicating through video chats. All you need to do is make a Goodreads account, join the group and read and comment on your favourite threads.
2. Oprah's Book Club
25 years ago, the one and only Oprah Winfrey founded her own book club. Her club is famous for reviewing books that become best sellers or award winners.
If you want to be a community member that introduces and discusses thought-provoking books and worthy reading selections, then this is the club for you.
You need to read the monthly selection book and then subscribe to Oprah's Book Club Newsletter to receive reviews and find out what other members think about the book.
3. Quarantine Book Club
Our next recommendation is a rather recently formed club that was formed during the quarantine. The selected books cover a range of genres, and the club gives members a chance to connect with their loved authors and discover interesting reads.
Members can participate in two zoom calls with the authors every weekday. However, you need to pay a $5 fee for every event. After buying the ticket to the event of your choice, you will receive a zoom call link.
Twice every weekday,
4. Reese's Book Club
Reese Witherspoon, the well-known actress and producer, picks a book every month and discusses it with the members. The books usually focus on women-centric books by female authors of different ethnicities. There is no specific genre or style, so you are likely to come across different books and reading experiences.
If you want to join this club, you need to install the app, which is free, and create your profile.
5. Book Riot's the Quarterly Group Read
The Quarterly Group Read is available to all Epic members of Book Riot Insiders. Members will pick a book to read from a list created by Book Riot's staff every three months. Book club members can receive a discounted copy of the book, set group goals, and participate in online discussions. These discussions are held through video chats. Other benefits include the privacy of the group and the exciting hybrid of discussion boards and a video chat. Monthly fees are $7 or $69 a year for Epic members. But with this subscription, in addition to The Quarterly Group Read, you will receive podcasts, newsletters, book discounts, etc.
Final Words
Reading is one of the top hobby ideas for seniors, and joining online communities is one of the best ways to socialize and meet people. Thus, you can easily see why senior citizens can benefit from joining an online book club.
Find the book club you are the most comfortable with, read more, and enjoy a different experience with every book your club picks.
Read more: Top 10 Must-Read Novels for Seniors