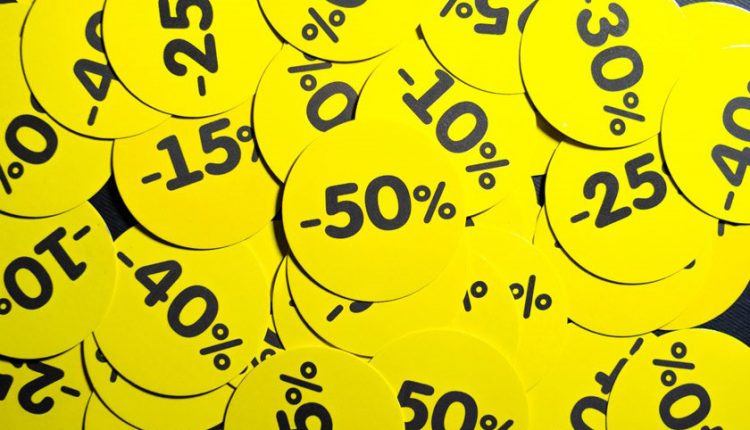 Discounts for Canadian Seniors: Test the Taste of Saving Money
There are a lot of discussions about the downsides of ageing. However, fewer people seem to notice that there were also advantages unavailable to you when you were younger. One notable example of this is senior discounts. Apart from Canada's programs and services for seniors, many places offer discounts above a certain age. Therefore, this article will list various Canadian senior discounts, particularly for those over 65, and show the fun side of entering seniority.
Discounts for Canadian Seniors Above 65 Years Old
We have divided the discounts into transportation, retail, hotels, food and restaurants, education, entertainment, pets, and technology. However, please note that getting a discount from any of the following places requires you to show age proof (like your id).
Transportation Discounts
Getting a discount on public transportation is helpful for seniors, above all, those over 65 who do not like to drive.
CheapOAir: a discount on select flight tickets
Avis: a 25% discount on car rents (Only seniors who are a member of CARP)
Remorquage Edmundston Towing: a 15% service discount
Amtrak: a 10% discount (not on fares or service)
Go Transit: 50% (on single-ride fares)
Calgary Transit: seniors over 65 years old can buy regular or low-income yearly cards for seniors
Ottawa Transit: seniors who have a presto card can get a free ride on Sundays and Wednesdays
Winnipeg Transit: discount on fares
Toronto Transit Commission: senior discounts on TTC rail fares
Halifax Transit: everyday discounted fares + free rides on Tuesdays (10 AM to 3 PM, and after 6 PM)
St. John's Metrobus: discounts on 10-ride passes and 30-day passes for seniors
British Colombia Transportation system: discounted fares and a bus pass for all seniors over 65 years old who hold a BC CareCard or BC Services Card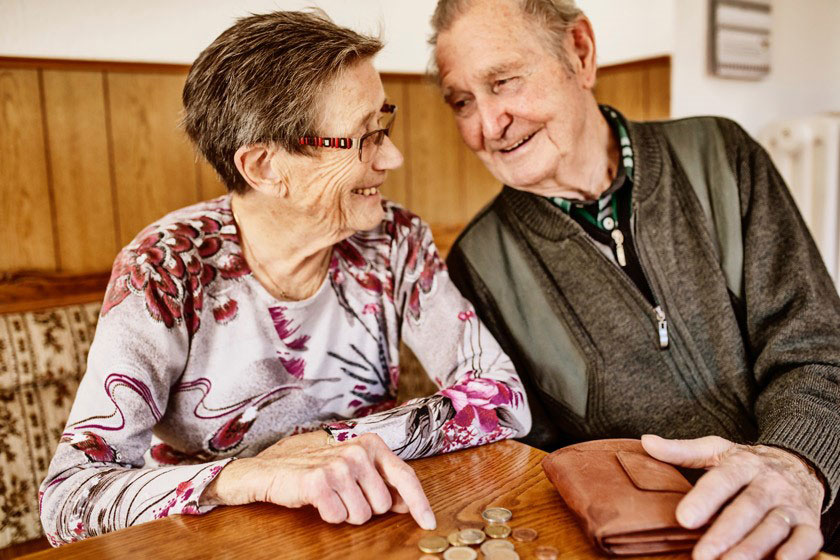 Retail Discounts
What is a better feeling than knowing you can get a special discount with your id when shopping? For instance, you can get a discount after you have bought everything you want:
Goodwill Amity: daily 10% discount
Shoppers Drug Mart: a 20% discount for every senior with personal shoppers optimum cards on every Thursday
Hotel Discounts
Some hotels also offer various discount plans for seniors. These hotels are among them:
InterContinental Hotel Group: special room discounts for seniors over 62
Marriott Niagara Falls: up to 15% off for booking a room
Food & Restaurant Discounts
Check out these places the next time you decide to eat out. In addition, get a discount and save money.
Murchie's Tea & Coffee: a 15% discount for seniors on select days each month
Amaranth Foods: a 10% discount (every Tuesday for select items)
Community Natural Foods: a 5% discount (only when you order in person)
Bulk Barn: 10% off every Wednesday
Mandarin: 20% discount on all buffets
Education Discounts
Have you ever thought about going back to studying? Have you decided which one of the best degrees for older adults in Canada you want to receive? Do you know that you can pay less if you study in the places below?
York University: academic fee waivers (above 60 years old)
University of Calgary: tuition waiver (above 65 years old)
Guelph University: tuition waiver (above 65 years old)
University of Manitoba: tuition waiver (above 65 years old)
McMaster University: tuition waiver (above 65 years old)
University of Saskatchewan: tuition waiver (above 65 years old)
Dalhousie University: tuition waiver (above 65 years old)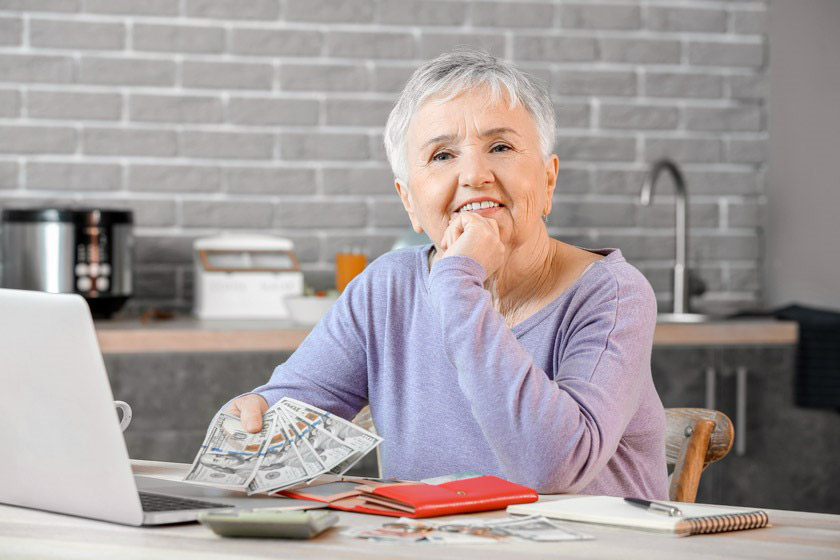 Entertainment Discounts
How can seniors entertain themselves? If you ever find yourself asking that question in your free time, you can check these places out and have fun while getting a special discount for seniors above 65 years old:
Bata Shoe Museum: $2 off the admission fee
Kootenai Brown Pioneer Village: $2 off the admission fee
Canadian War Museum: discounted tickets
Parks Canada: $8.30 off the daily admission fee and $57.90 off the price for the Canada Discovery Pass
The Royal Ontario Museum: $17 off the general admission fee
Toronto Zoo: discounted membership fees at the Toronto Zoo. (For individuals or couples).
Hockey Hall of Fame: discounts for seniors on single and group tickets
Canadian Canoe Museum: admission fee discounts
Canada Museum of History: discounts on admission fees
Canadian Museum of Nature: admission discounts
Science North: discounted exhibit and theatre admission fees to seniors
Vancouver Art Gallery: ticket discounts for seniors, admission fee is by donation on the first Monday of each month from 10:00 AM-1:00 PM
Jurassic Forest: $3 off the daily admission fee and $10 off the seasonal membership
Lake Louise Ski Resort: senior discounts on single-day, half-day, and after-2PM tickets for the winter season
Pet Discounts
There are numerous benefits of keeping pets for seniors. For instance, increase opportunities to exercise, get outside, and socialize. Therefore, you can spend less on taking care of your pet in some places if you are over 65.
Dog Walking & Pet Sitting London: an 8% discount on all services
Technology Discounts
Apart from smart home technologies that help seniors, there are also technologies you can get senior discounts on—for instance, magazines and journals. 
Zoomer Wireless:

 Lifetime Rewards,10% off monthly plans, a free annual subscription to CARP and Zoomer Magazine, and a contribution to your local CARP chapter. (However, this is only for senior citizens with a Zoomer Wireless phone plan)

Journal:

 $5 discount for seniors purchasing The Journal, $35 off the price of upgrading to The Journal 8. However, they must have already purchased The Journal 7.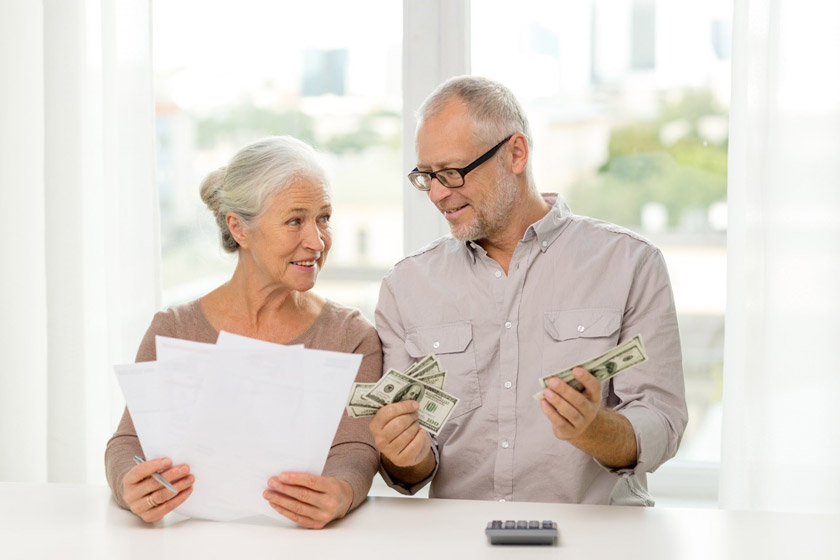 Conclusion
We tried to provide a summary of the discounts in Canada for seniors. Using these discounts can be very beneficial since it helps you save money. For instance, you can also ask any particular place you are interested in its service if they offer senior discounts and whether you are eligible or not. In conclusion, We suggest you enjoy your years of discounts as much as possible. You can also use the extra money for a lovely trip or an exciting hobby.