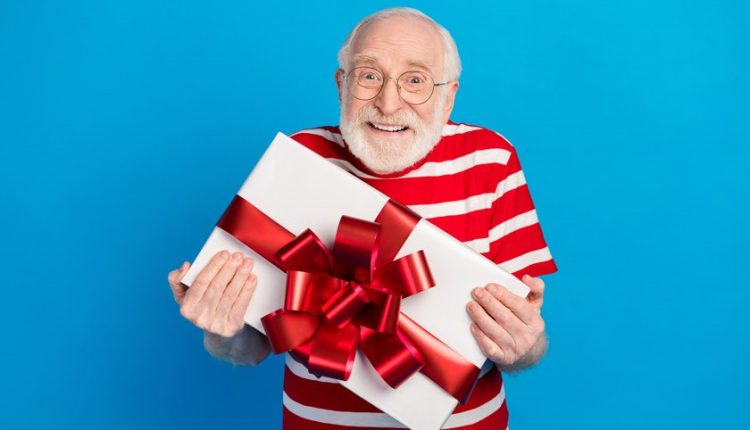 Gift Ideas for Senior Loved Ones
Many people think shopping for seniors is hard. But the truth is, there is nothing hard about buying gifts for seniors if you use creativity and add a personal touch to the gifts. When it comes to getting presents for seniors, you should think outside the box. You need to abandon the modern, cliché concepts of gifts you get your friends and start to consider the needs of the seniors. Seniors need different things, so it is only natural to think when you want to get a present for them differently. This article will give you some ideas on what to get your senior loved ones as a gift.
Best Gifts for Seniors
Seniors have different needs, but they have similar emotions. It is very unlikely that your loved senior family member does not like your present. The mere act of thinking and caring about them makes them happier than ever. Nevertheless, life will be better if you appreciate the important role of seniors in the family. Despite the challenges of shopping for seniors, there are still many options available. Below is a list of items considered appropriate and good as gifts for seniors, grouped under different categories to make the decision easier for you.
Gifts for Entertainment
You can look for a gift that brings seniors a fun time. If they are retired, they sure need a fun activity to fill their days and fight boredom.
Large Print Card Games
One excellent gift can be card games for seniors. Playing card games together is a perfect way to spend some quality time with family and friends, and it helps seniors have fun and improve their cognitive abilities. However, some older adults may suffer from poor eyesight due to old age, so it can be hard for them to read the cards correctly. It is better to look for large print editions of popular card games to prevent any problems. There is no need to worry. They are just as easy to find as the standard versions.
Books
Everyone needs to read, especially seniors and retirees who have a lot of free time since reading is very beneficial in improving their mental health state. And this doesn't only apply to novels or non-fiction books. Today's writing industry has made many books for seniors to entertain them and help them reach a stronger mental state. This list includes Adult colouring books, Joke books, Puzzle books, Trivia books, and best novels for seniors. You need to know what your loved one is into so you can buy them the book they would like.
Gardening Sets
Something is soothing and peaceful about gardening, which seniors seem to find better than others. We know this because gardening is one of the top hobbies for seniors. Get them the right set of equipment to make gardening an even more enjoyable experience for them.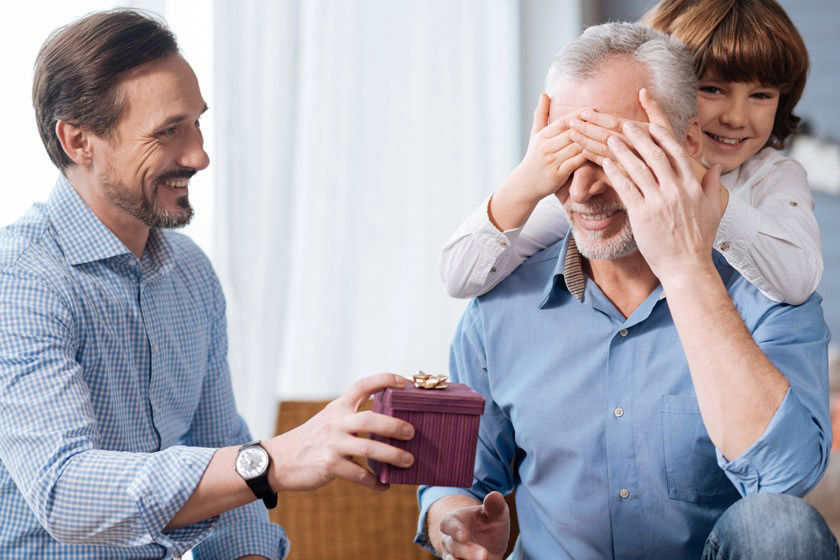 Gifts for Comfort and Easy Access
While entertaining seniors is important, you can also buy gifts that make daily life easier for them.
Shower Bench/Shower Seat
If you are busy, so you cannot attend to your senior all the time, or you are not using home care assistance, a shower seat is a good gift because taking showers and baths alone can be challenging for some seniors.
Bedside Caddy/Bedside Organizer
How about a secure storage organizer that can hang from the bed frame? Your loved one would not have to worry about clearing all nightstands and finding what they need before going to bed or getting up. A bedside storage caddy provides easy access to all the seniors' items when they are in bed.
Massage Chair
This one can be a little luxurious and expensive, but guaranteed, your loved ones will appreciate having you in their lives forever if you can afford them. A good massage chair helps them relax and relieves their anxiety or pain. Also, while a full-body massage chair can be expensive, it is an excellent investment if your senior family member often tends to get massage appointments.
Gifts of Smart Technologies
We all know how technology makes lives easier. It would be a great idea to get smart home technologies that help seniors present for them.
Amazon Echo
How about a small smart assistant? These modern devices have so many skills and capabilities that you cannot imagine living without them once you get them. Having something like this is sure a great help for seniors, especially for those who live alone.
Item Finder
We all lose our stuff, and apparently, it does not stop when we get older. A modern item finder can be really useful if seniors lose something important like keys. This way, they can easily locate what they have lost.
Sleep Aid Device
As you get older, it gets harder to sleep, given how many people suffer from elderly sleep disorders. Get your senior loved one of these smart devices to ensure they get good sleep at night.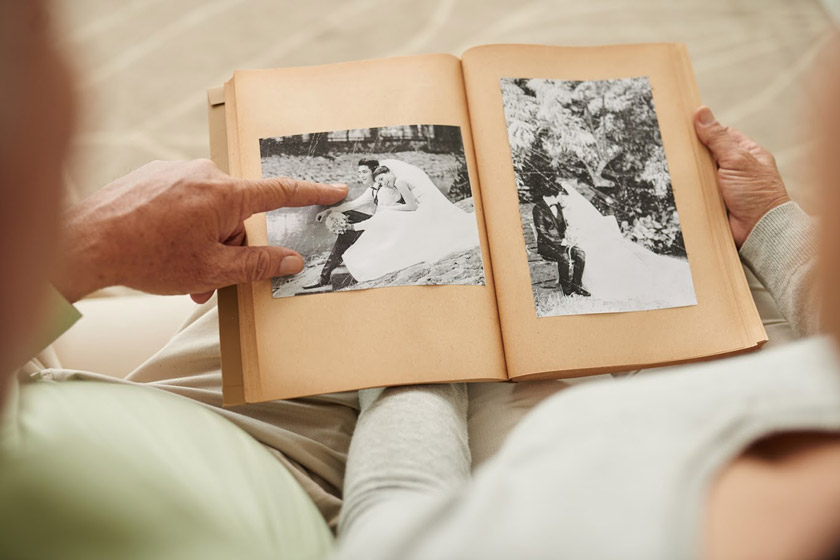 Gifts for Good Memories
It is a fact that people tend to cherish good memories more as they age. As you get older, you constantly find yourself wanting to feel the sense of nostalgia and the memory of good times. These gifts will help seniors to feel that way any time they want.
Customized Personal Birthday Newspaper
Customized personal birthday newspaper is an exciting and unique birthday present because it is a newspaper front page with headlines and stories about the incidents on their birthday. They will love this historic artwork.
Photo Album
Seniors seem to love collecting photos. Get them a nice photo album to make sure they would not lose any of their favourite photographs.
Digital Photo Frame
There is nothing wrong with classic photo frames. But this small digital picture frame instantly shares photos and videos from your phone and email, so undoubtedly, it is a unique gift to get a senior.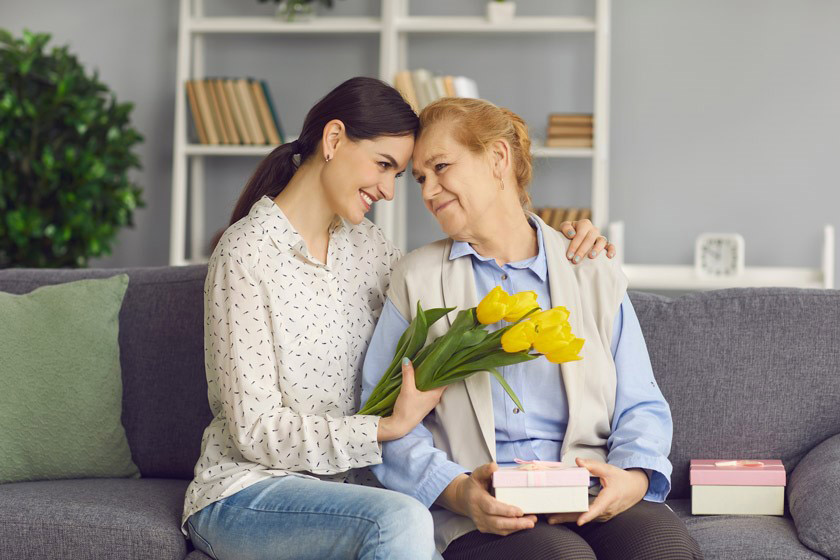 Gifts for Elderly Women
Normally, gifts have no gender, but certain gifts are more appealing to women. Here are a few things you can get your lovely mother or grandmother to show them how much you care about them.
Women Accessories
Accessories are always a good choice when shopping for a lady no matter what age are they in. Like the following accessories we have introduced, some accessories are so unique and beautiful that your loved one will surely lighten up to see.
Four Seasons Tree of Life Pendant: Representing the passage of time in the most beautiful possible way.
Birthday Jewelry: these special pieces of jewelry indicate the decade your loved lady has lived in a very aesthetic way. This gift is a wonderful present to get them turning 70, 80, or 90.
Jewelry & Eyeglass Cleaner
Getting women's jewelry is an act of affection, but getting them a device that keeps their jewelry good as new is an act of real love. No woman can hate something that keeps the dirt off their lovely accessories.
Women's Kitchen Linen Set
The love for cooking does not easily die, especially not in women who have spent a considerable part of their lives making delicious meals for their families. Get them a lovely kitchen set and watch them look adorable while they are making meals.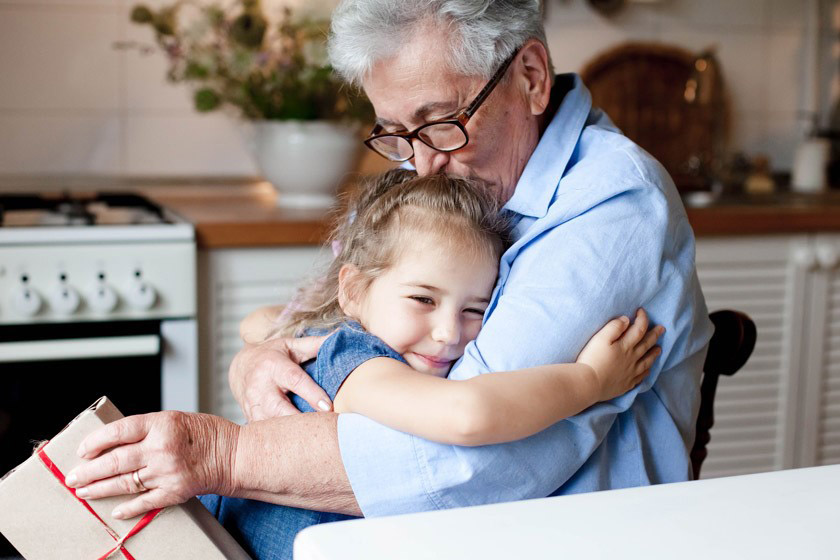 Gifts for Elderly Men
We have reviewed what to get your senior ladies. Now it is time to go over some gifts for the gentlemen. Here are some cool gifts you can get your father or grandfather.
BBQ Cooking Apron
Does your father or grandfather still love Barbeque parties and insist on preparing the food himself? In that case, he would love these aprons that are designed for seniors. They come in different colours and designs and are made for lovely older adults that want to take charge of a fun BBQ party.
Watch Box
Who says seniors do not need to look classy? Get them a stylish box that helps them organize their watches and add to their charisma.
Adjustable Walking Sticks for Men
If your grandfather or father enjoys outdoor activities and spending some time in the forest or the mountains, they will love this gift more than anything in the world. Adjustable walking sticks solve many problems with mobility and come in handy when walking can be challenging.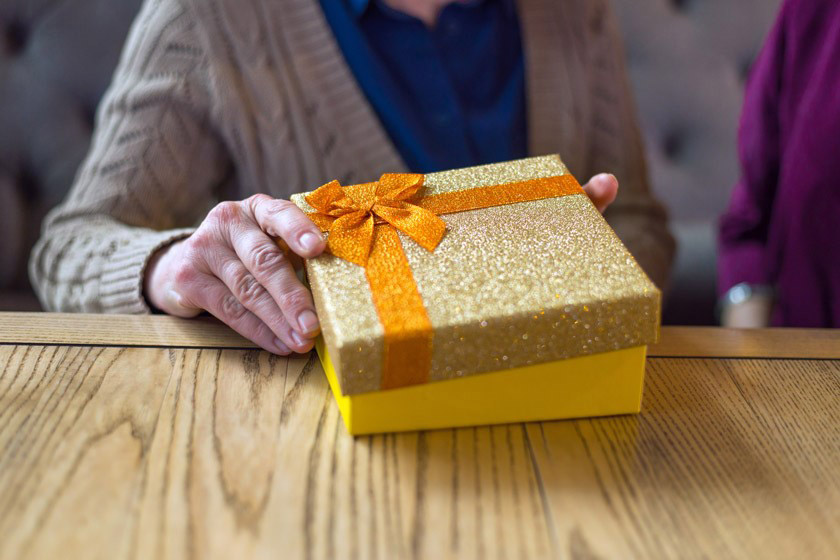 Final Words
Once again, getting gifts is an excellent way to maintain your good relationship with seniors. But you do not need to go out of your way or get something huge as a gift for your loved older adults. Seniority teaches you to appreciate the little things in life, like the love between friends and family. And notice that the mentioned gifts are only ideas for you. In the end, only you know your beloved seniors to know what gift makes them truly happy.