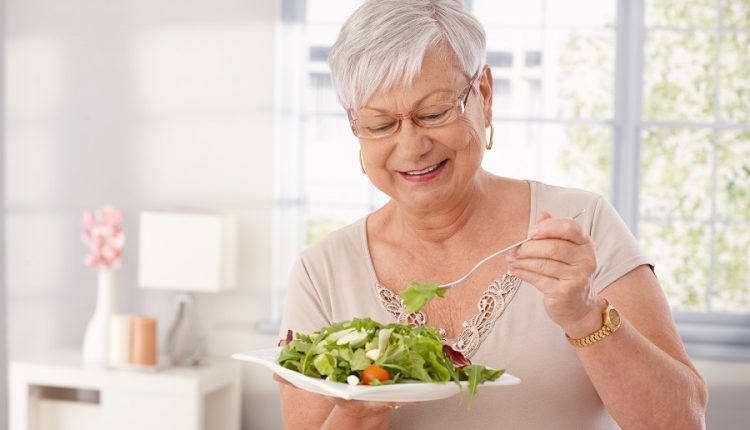 In the current situation, all countries of the world are involved in the corona pandemic. The disease, which has spread across the globe since the end of 2019, has had many victims. COVID-19 patients experience side effects even after recovery and have to deal with various problems caused by the disease. But what foods should you eat to protect yourself against COVID-19? Among the various people in the community, the elderly are more at risk than others. People over 65 suffer more from this disease due to underlying conditions and weakened immune systems. Therefore, it is necessary to take appropriate measures to prevent coronavirus infection. In this article of Living Maples Mag, we will introduce some protein sources to protect you against the COVID-19 pandemic.
Coronavirus and the Elderly Immune System
Corona weakens a person's physical strength by directly affecting the immune system and usually deprives him of proper functioning. These people generally show exposure to the virus in different ways, which eventually weakens the body and the immune system. Underlying conditions such as diabetes, heart disease, or factors such as malnutrition can increase the risk of developing COVID-19.
Due to underlying conditions and weakened immune systems, the elderly are more exposed to the disease. For this reason, it is necessary to quarantine and observe health protocols in these people more seriously. Proper nutrition is one of the best ways to control and prevent coronavirus, especially in the elderly. For this reason, using these simple strategies can reduce the risk of various diseases, including coronavirus, especially in the elderly.
Read More: Taking Care of the Elderly to Avoid COVID-19
Food to Prevent Coronavirus
The importance of nutrition is evident for everyone. Having a healthy lifestyle and proper nutrition can protect a person from many diseases. Many doctors recommend that people eat well in the corona pandemic and get plenty of nutrients and protein. The elderly, as one of the high-risk groups in society, should pay more attention to their nutrition.
Onion is one of the vegetables rich in vitamin C. You can use raw onion with food and benefit from its vitamins. Fruits rich in antioxidants are another option that protects you from various diseases such as COVID-19. Pomegranate, grapefruit, and orange are among the best antioxidant choices. Watery foods such as soups and stews can help you fight off various viruses, including the coronavirus.
Iron and zinc can effectively boost your immune system. The effect of these two elements is very significant. If the body is deficient in them, you can see their negative impact on the immune system. That's why you should eat foods rich in iron and zinc during the corona pandemic. These foods include legumes, milk, dairy products, meats, vegetables such as spinach and nuts. In addition to iron and zinc, beans also contain vitamin C, which can be very beneficial to boost your immune system.
In addition to using healthy foods, you should pay attention to the fact that you should avoid eating many foods and snacks during this period. Consumption of sausages and fast foods, in general, can have harmful effects on your health and prevent the entry of nutrients into your body. It is also recommended not to eat foods that are not cooked well. Nutrition has a profound effect on your health. For this reason, doctors recommend that people, especially the elderly, pay more attention to their diet and lifestyle.
Protein Sources to Prevent COVID-19
According to World Health Organization (WHO) statistics, most older people are deficient in protein. This lack of protein can lead to more severe problems and diseases. That's why you need to get the protein your body requires from various foods. We should prevent high cholesterol and fat from entering our bodies in old age. For this reason, to get the required protein, we can use low-fat meats, fish, chicken, low-fat dairy, egg whites, and so on. Due to its omega-3 and vitamin D content, fish can also be considered an excellent food to strengthen the immune system.
In addition to animal protein sources, the elderly can also use plant sources to provide the protein they need. The best example of a plant source of protein is legumes. If legumes are eaten with grains, they will significantly meet the elderly's need for protein. Older adults can avoid coronavirus to a large extent by consuming protein-rich foods. In case of infection, they can shorten their treatment period with proper nutrition and health tips. So eating beans is one way to stay safe from the corona.
Read More: How does COVID-19 Influence the Lives of Seniors?
The Effects of Drinking Fluids
Everyone needs to drink the right amount of fluids throughout the day. The elderly, despite their various illnesses and problems, better understand the importance of fluid intake. Consuming as much water as possible can prevent many problems in the body of any person. Coronavirus is also one of the diseases that fluids can fight against to a great extent. Therefore, it is recommended that you drink plenty of fluids to protect yourself from the coronavirus. These liquids can be water, juice, tea, etc. Foods such as soups and stews are also good choices.
Fluids, especially hot liquids, can kill viruses. In general, viruses such as coronavirus are killed by high temperatures. Contrary to popular belief that freezing food can kill viruses, the cold is one way the virus survives. That's why many doctors recommend eating hot foods that are fully cooked. In this regard, hot liquids can kill viruses and reduce the risk of COVID-19 for seniors.
Replacing wet and liquid foods with high-fat and high-fat foods can help keep you healthy against various viruses. Consumption of sugary and sweet substances can also increase the risk of multiple diseases such as COVID-19 by weakening the immune system. Therefore, it is advisable to drink teas, hot beverages, and natural juices instead of fizzy drinks and unnatural juices during the COVID-19 pandemic. To this end, you can use fruits that have different vitamins, such as vitamin C, to keep your body safe and healthy against various diseases.
Coronavirus and Seniors
All people need care and adherence to health protocols in a corona pandemic. One of the most important points is using a mask and washing your hands regularly. Although it has been almost a year since the coronavirus outbreak, the best way to stay safe from the disease is to stay home and strengthen your immune system. Some seniors do not have the opportunity to stay at home and work remotely due to their job and profession. But most elderly need less to get out of the house. For this reason, it is recommended that these people go out less due to underlying diseases and weaker immune systems.
The elderly over the age of 80 are usually advised to rest in a room away from the rest of the family. Unfortunately, despite observing quarantine correctly, many seniors still have poor immune systems in the face of other people in the home.
Unfortunately, coronavirus can affect many parts of the body. These side effects have a broader range in the elderly. Some of these complications may pose more severe risks to the individual. For example, the formation of blood clots in the heart and brain is one of the most dangerous of these complications. Many older people struggle with cardiovascular problems. The virus has aggravated their problems by affecting their heart and blood vessels.
On the other hand, one of the underlying diseases that the elderly often face is diabetes. Diabetes is one of the most important causes of coronavirus infection in most people. It also makes COVID-19 disease worse.
Read More: The Elderly with Diabetes and How to Prevent It?
Final Words
The coronavirus has been spreading worldwide since the end of 2019 and has claimed many lives to this day. Statistics show that many sufferers have improved over time, but the side effects are still with them for a long time. The elderly are more at risk than other groups and need more care.
A healthy lifestyle, proper nutrition, and proper food intake are the best ways to prevent COVID-19. Seniors with underlying disorders should be more careful than others. Using protein sources can be one of the best ways to boost your immune system and protect yourself from this disease. It would help if you tried to get enough protein, vitamins, and fluids to stay safe against the coronavirus in your weekly diet.